Last week was wonderful and very full with lots of "highs" and few "lows"!
Playgroup
We are continuing to settle into life here. Apart from the power outages, internet outages and increasingly hot weather, St. Kitts is starting to really feel like home. Sometimes we even forget we are living in another country! (At least until the next power outage and then we are brought back to reality!) Maddy and I joined a local playgroup and we were able to get together twice last week for a swim day! Maddy loves her new friends, and I am enjoying the "mom" company as well! The group is made up of wives and moms who are in St. Kitts for various reasons… missionaries, Veterinary students, Medical students and other expatriates. All of the Kittian women work during the day… there aren't any stay-at-home moms around here so it's nice to have a group of friends for myself and for Maddy!
Seeing Our First Good News Club
On Saturday we drove to Monkey Hill, St. Kitts to "observe" a Good News Club. Be ready in season and out of season right? Sean ended up singing the songs and I told the missions story! We only thought we were going to observe! The GNC is run by a local TCE (Teaching Children Efectively) graduate and her mother… and they do a fantastic job! There were about 10 children in attendance, in a very tiny room barely big enough for the chairs and a desk.
The kids were great, very respectful and genuinely wanted to be taught. After the club was over, Sister Chapman (the leader of the GNC) told us only two of the children on her roll are involved in church. After the first few weeks she had to teach the children basic things about prayer, who God is and who Christ is… because the kids knew nothing about being a Christian.
Sean and I left extremely encouraged! It was a glimpse into what we believe God is going to do in this country!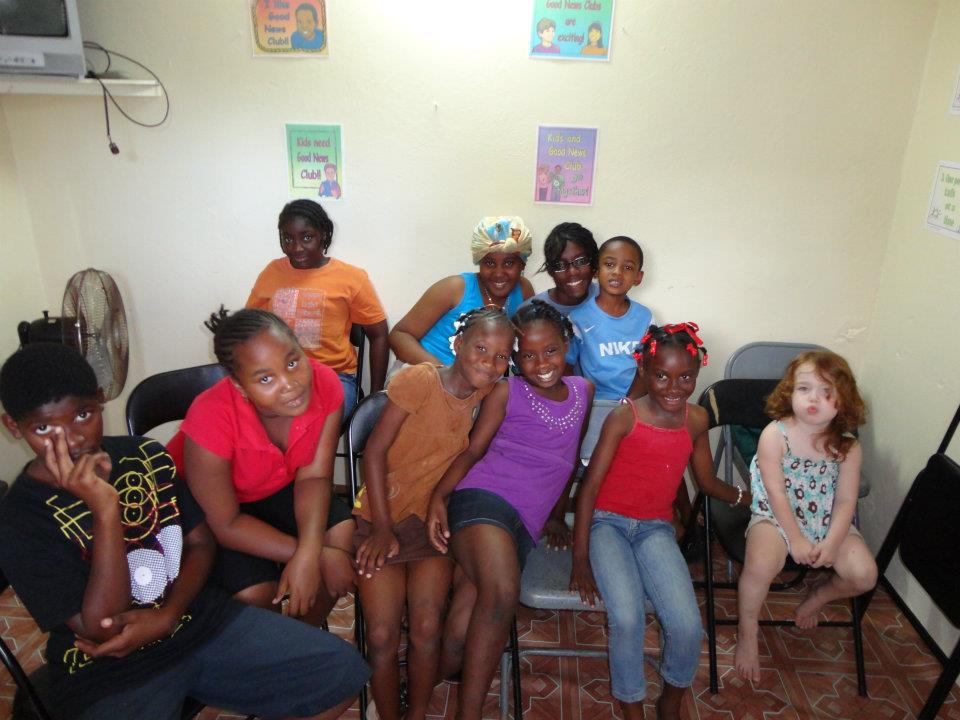 Visiting Another Church
On Sunday we attended the Wesleyan Holiness Church on Cayon Street in Basseterre with our Board Secretary. The church is very supportive of CEF and everyone was warm and welcoming towards us. Sean was surprised when the Reverend noticed us (although it's hard not to notice us… we definitely stick out!) and invited Sean to speak to the church from the pulpit! He gave them a brief explanation of who we are and what we are doing here. The leadership seems to be eager to partner with us!
Literally, a Mountain Top
Our power was scheduled to be out from 8:30 – 4:30 on Friday so we loaded up a bag from our fridge and hung out at the Grayson's home. Sean, Brandon, Luke, and Luke's father hiked the volcano and were gone most of the day! Sean said it was tough but it was awesome and he wants to do it again… (when his muscles heal!) Here is a picture of Sean at the top of the volcano over-looking the lake in the bottom of the crater.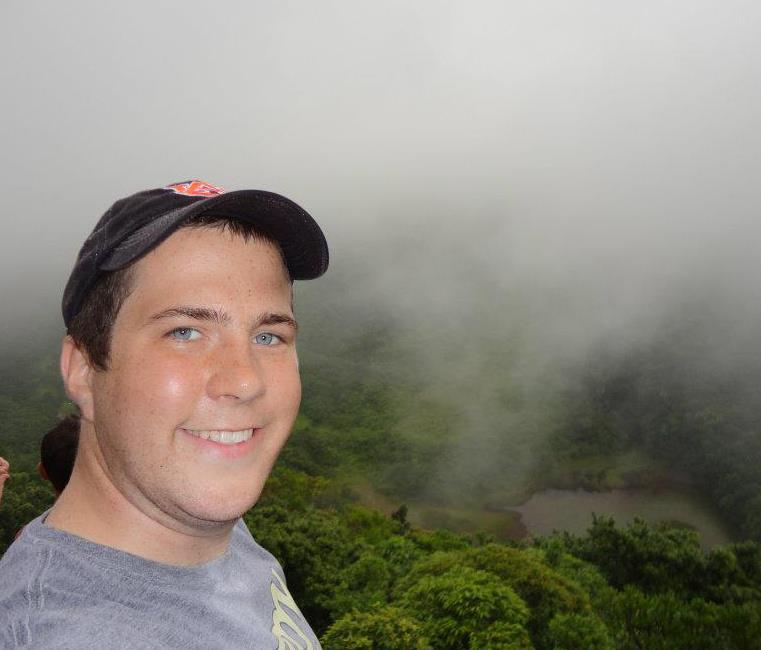 When we got home we found out that our power never went out. 🙂
It's hard to believe March is almost here… there is so much work to be done. By April we are to have our visas done, an office secured and a TCE meeting scheduled. We are very excited to see all that God is going to do in St. Kitts!