In our last blog post we asked for your prayers and gifts to fund something called, What Is The Gospel? Project. It is our desire that all of the teachers we train in St. Kitts and Nevis know the Gospel so intimately that they teach it properly to children.
The books are donated by The Gospel Coalition but we needed to pay for shipping them to St. Kitts.
Within days of asking for your help we received all of the funds necessary!!
We are so grateful to the Lord for providing the money needed and we are blown away by how quickly the money was given! Wow!
We will be posting about the books as soon as we receive them! Thank you so much!
In Other News…
On February 1st Mavis Huggins, the new National Director, began work. Sean has been working with her everyday as she becomes more familiar with the ministry and what her duties entail. She will be working alongside Sean until the Fall when she will attend CMI (Children's Ministries Institute) in Missouri to complete her training.
Last weekend the National Board along with Sean and Mavis had their annual board retreat. They were able to get some practical strategies developed to reach all of the children in the country, they planned fundraising events for the next year (including a walk in March that Sean and I will participate in) and they set goals for 2013.
The board, Mavis and Sean believe we should be able to confidently step out of our role by January 2014.
We are so excited to see the Lord growing CEF here in St. Kitts and Nevis!
And because tomorrow is Valentine's Day, here are a few sweet cards from our students in Good News Club!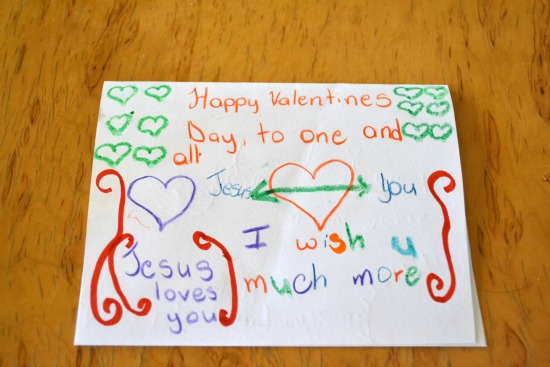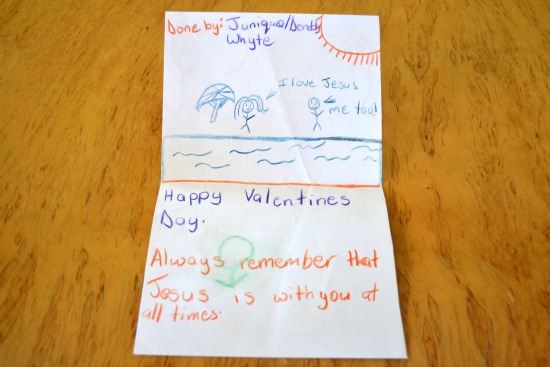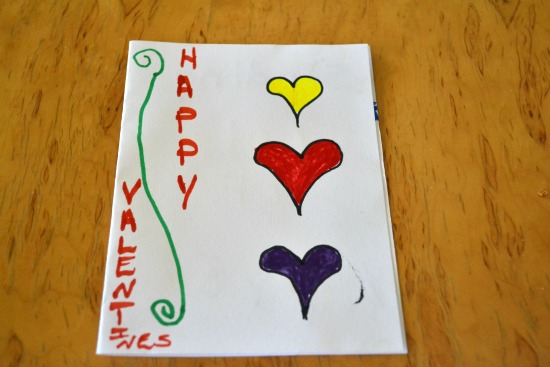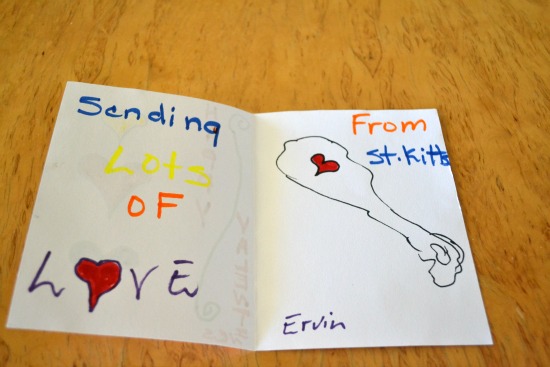 Happy Valentines Day!