In less than a week after writing about our need to raise $1500 dollars to come home for Christmas we have received all of the money in pledges! Praise God! We are so excited to be coming home for the holidays and getting to spend time with friends and family as well as gain more supporters for 2013! We will hopefully be able to purchase our tickets in the next few weeks. So thank you to those who have decided to give toward our plane tickets! We are extremely thankful! And we are also very thankful to those of you who prayed along with us for the money to come in!
On the Radio
Sean has been on the radio for the past two Saturdays and has another two or three scheduled. He has received a lot of feedback from those looking to know more about CEF in St. Kitts and to take the current TCE (Teaching Children Effectively Level One) class. His series about "Why Evangelize Children?" has given the ministry great exposure so far. We are excited to see how the Lord will continue to use this opportunity!
'Meet The King' Distribution
During the summer we received 5000 "Meet The King" booklets to hand out to every child in St. Kitts! After much thought and prayer of how to exactly go about doing this we decided to reach out to all of the elementary (or primary schools). For the next two months Sean will be teaching at every primary school through their assemblies and will bring enough booklets to give each child! So in two – three months we will literally reach every primary age child in St. Kitts with the Gospel!! This is an amazing opportunity! Will you join us in prayer for the distribution to be fruitful? Sean will teach the first assemblies next week — Monday at Irishtown and Wednesday at Beach Allen Primary.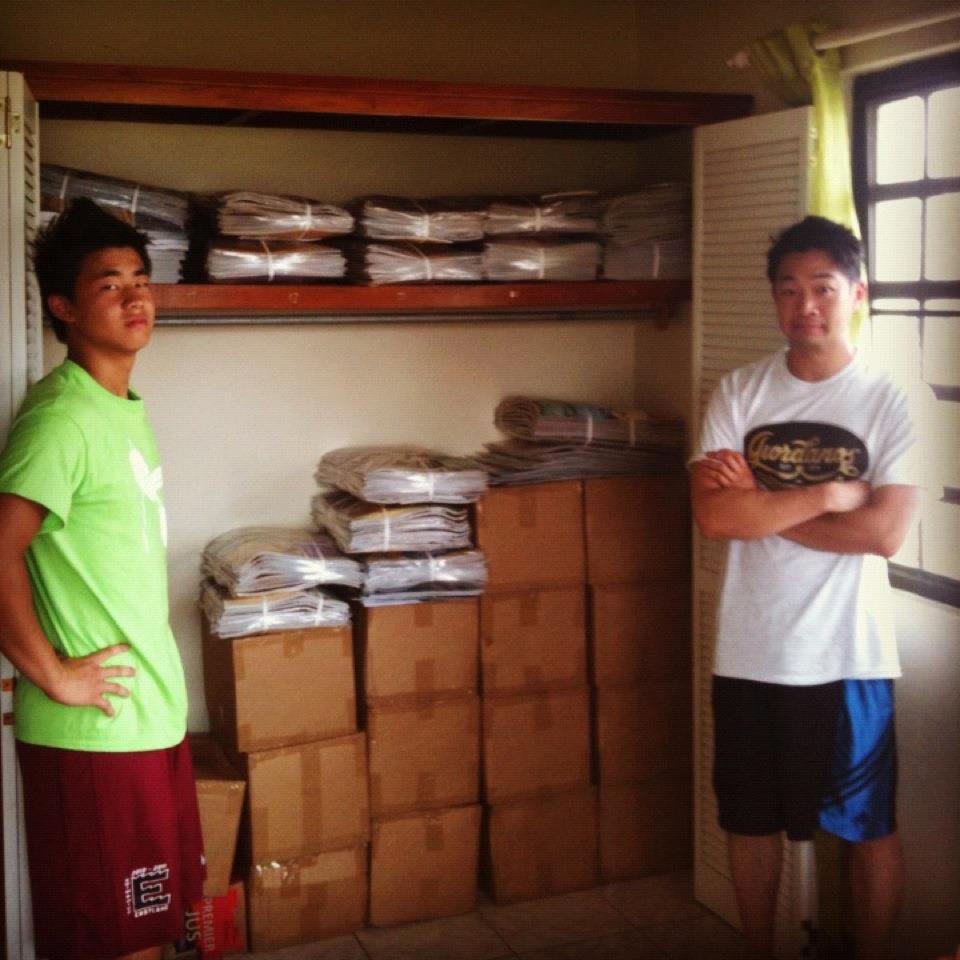 Two guys from the Seattle team in August helped Sean put the 5000 'Meet The King' booklets and other literature in the office.
Other Updates
We haven't heard anything about our van accident. The police have yet to finish their report so we are still waiting and praying for the outcome to be fair. The first TCE class on Tuesday went very well. We had eight people show up and 12 registered so we should have a little more tonight (Thursday) for our second class. And our Good News Club in Fig Tree is still going well! We have the same kids coming week after week and they really seem to look forward to club. We started a points competition for the new series and if they get enough points we are going to pay for a pizza party!
There is so much wonderful ministry happening between the radio program, the "Meet The King" distribution, TCE classes and the Good News Clubs taking place all over the island! And now we can enjoy all of this while we look forward to spending the Holidays at home!