June 5-10 we had the opportunity to be the guest missionaries at Camp Victory in Samson, Alabama! We have known Nate and Laura Smith for quite a long time (Nate is the Program Director) through an annual missions conference at a local church in Montgomery. I (Sean) have also known many who have gone to Camp Victory over the years. Mandi and I have had the chance to be guest missionaries there before a couple years before we originally left for St. Kitts & Nevis.
But first, we celebrated Riley-Grace's birthday on June 4th! She is obsessed with the beach and with planes (that first year of life in Turks and Caicos must have made an impact on her). So we went to Gulf Shores and celebrated her birthday with my side of the family.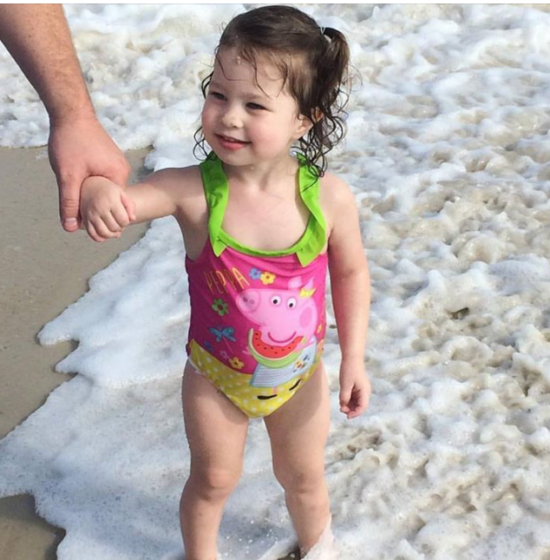 Mandi wrote on Riley-Grace's birthday: "Happy 3rd Birthday to my sweet Riley-Grace! In 3 years this kid has lived in 2 countries and visited a third, been to 15 states and flown more than I can remember. She LOVES the beach, Peppa Pig, Dory, Nemo and Little Einsteins. RG is our daredevil and is VERY resourceful. I love how much she loves her family… she is always giving me hugs and saying "I wub you mommy!" She is extroverted like her Daddy and is his "go places buddy". She copies everything her big sister does and absolutely adores her baby sister!"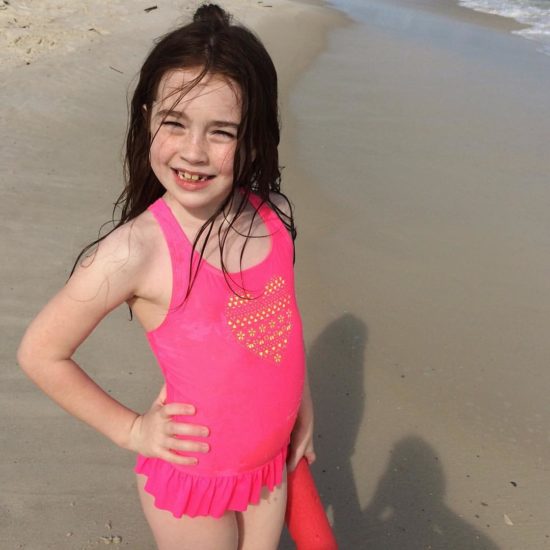 Maddy also always loves the beach!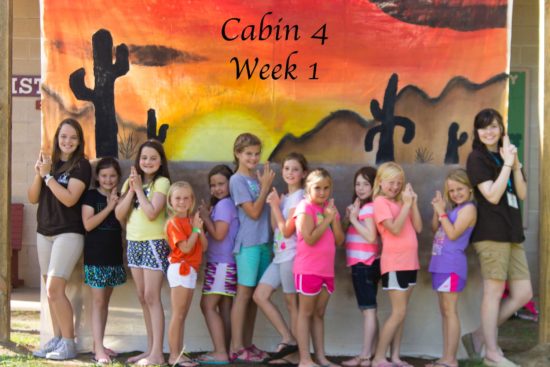 Maddy was a part of Cabin 4 at Camp Victory (4th from the right), with a fantastic Counselor and Counselor in Training. This was her first time at a camp and she loved it!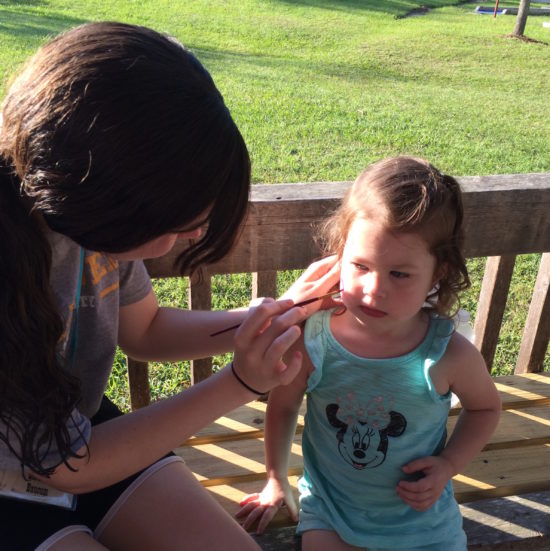 Riley-Grace loved the camp activities as well! She loved running around in the wide open spaces and loved picking blueberries to eat off the blueberry bush.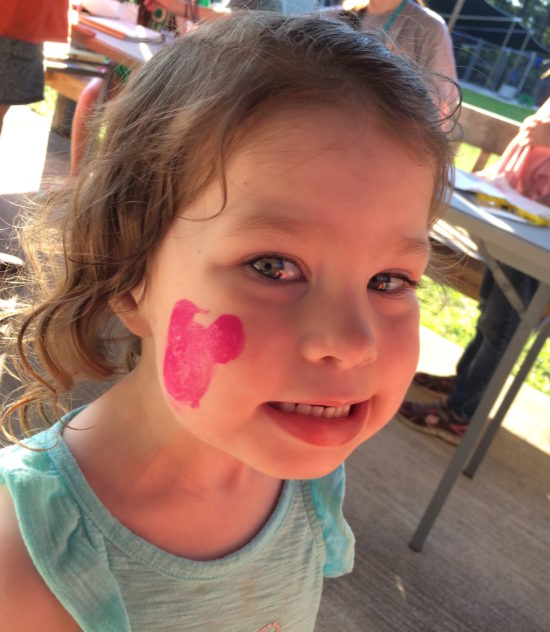 RG was a big fan of snack time also, and loved having her face painted.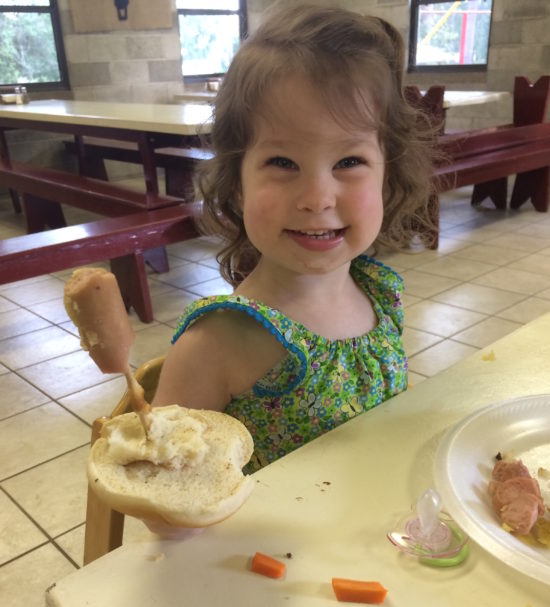 She loved meal time as well!
Maddy absolutely loved being at Camp and wants to go back next year!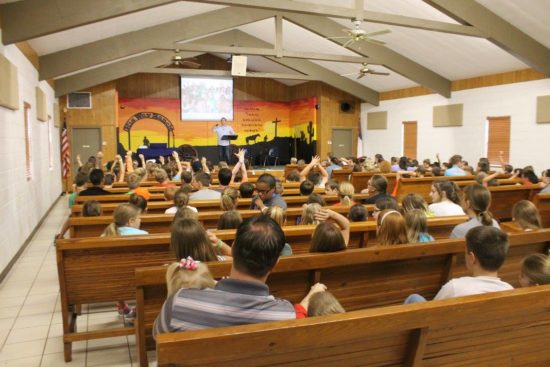 So what did you do all week you might ask? We were the guest missionaries, so our role was to share with the kids about overseas missions. Every morning we had a 30-minute session with the kids to share pictures, videos, curios, etc… and the kids were really engaged. We also met with individual cabins in the afternoons, led in devotions for the staff and challenged the Counselors in Training to possibly serve with Child Evangelism Fellowship in their local area (or overseas) one day. At the end of the week we gave each of the kids the "Things You Need To Know" booklet by CEF!
One of the challenges for the children that week was to write encouragement cards that I could take on my June 23-26 Nassau trip to Dr. Willamae Miller, the national director for CEF Bahamas. The kids of Camp Victory wrote very sweet cards to her!
Lastly, we were blown away by the generosity of the children, they raised a large offering (over $600!) to help with the costs of the August 14-17 trip to Antigua! Praise the Lord for His provision and the unique ways that God provides for the needs of the ministry.
We were grateful for the opportunity to come and share with the children about what we do as Child Evangelism Fellowship international missionaries! Our family had a great time!