Can you believe it's almost Thanksgiving?! Our time here in Turks and Caicos has flown by so far!
Good News Club
We are helping to teach a Good News Club with Jericho Baptist Church at Ianthe Pratt Primary School. We've gone through one entire series and are now going through the series about Joseph as we head into the Christmas season. The club has been going very well! We had about 15-20 kids on average until we sent out a new batch of registration forms… now we are having an average of 25, with 31 on Monday!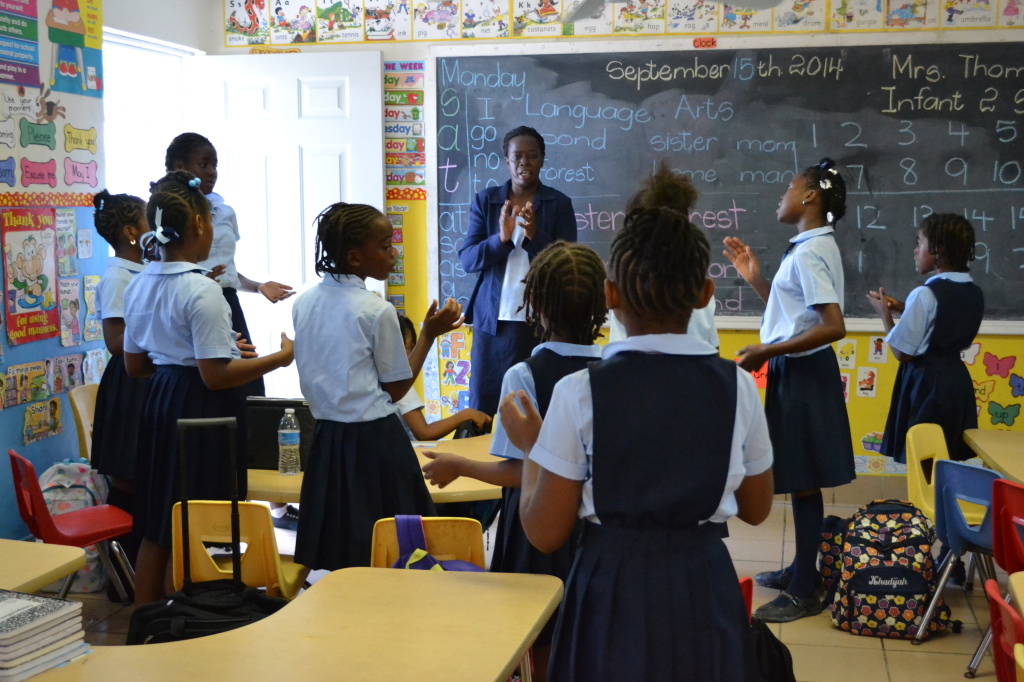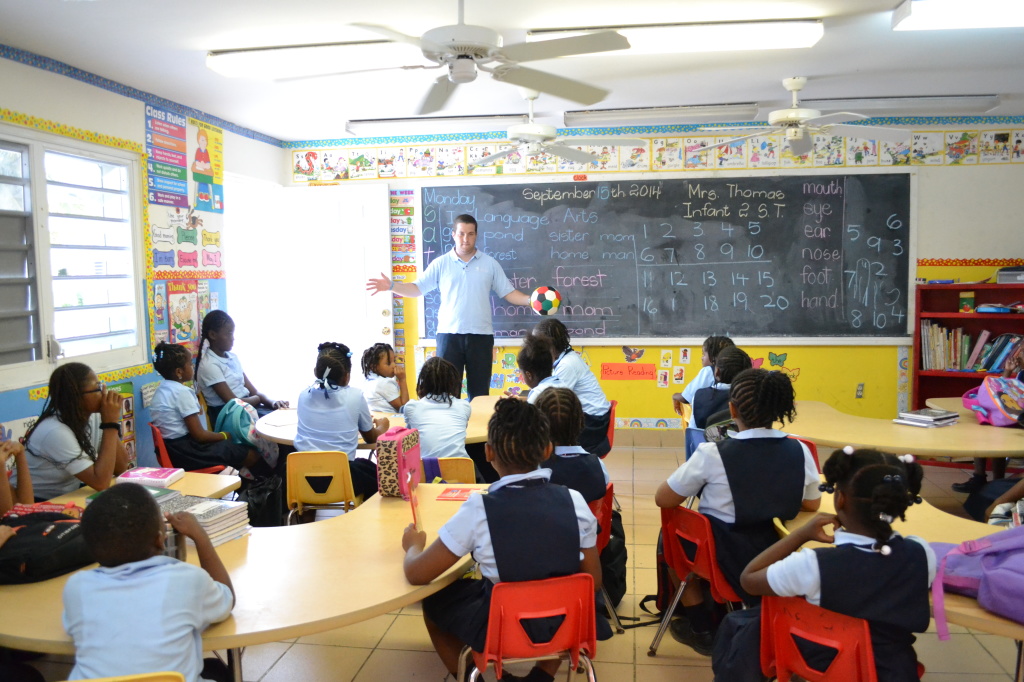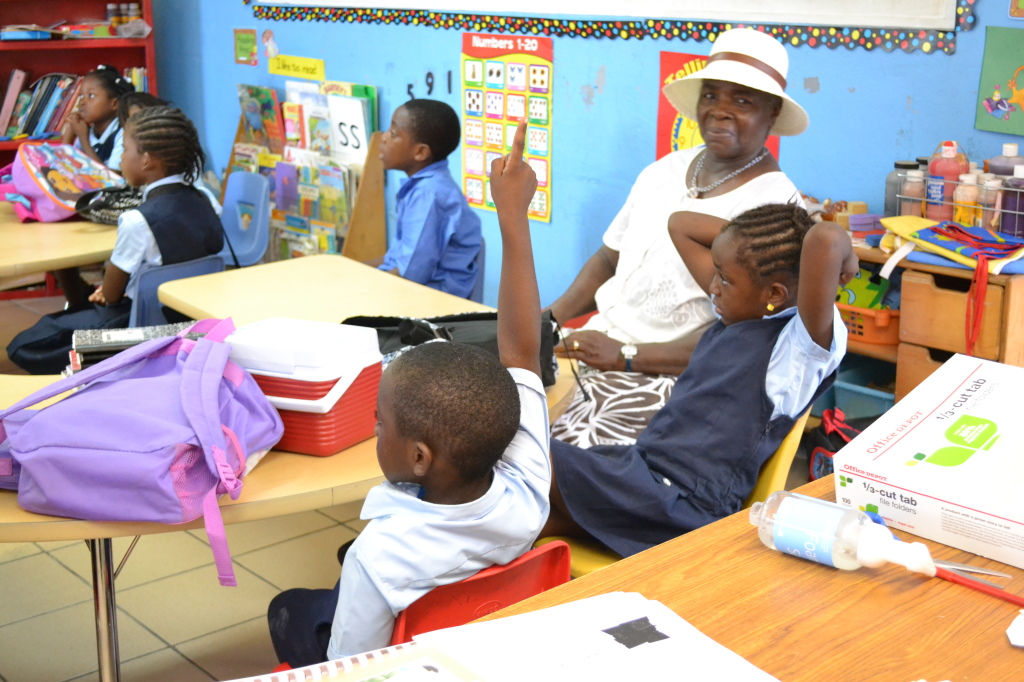 We Got Our Materials!
We were finally able to clear our shipment from the port! We feel so much better having our curriculum, training materials and promotional items! There was NO WAY everything was going to fit in our house so we had to rent a small storage unit until we can get an office. But at least we have it all here now!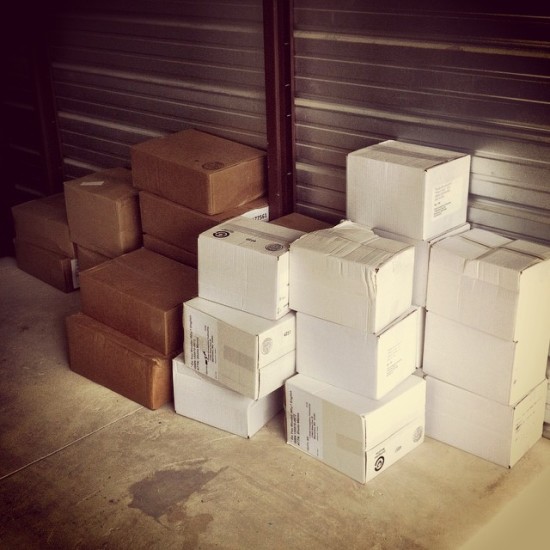 World Day of Prayer
Last week CEF had the "World Day of Prayer" and we participated down here in Turks and Caicos! Though our numbers were small (four people came during their lunch hour) it was very special, everyone spent the entire time in prayer. Sean said it was one of the best prayer times he has ever had!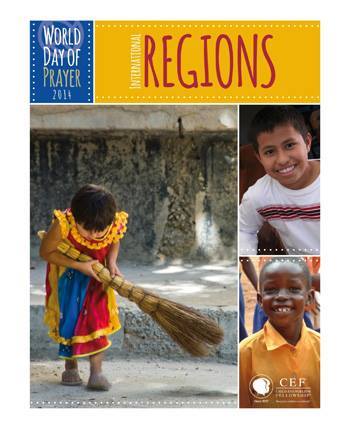 Ministry Happenings
We believe we are on the way to having all of the primary schools adopted by the end of the school year in May. Sean has been busy meeting with pastors and principles. There is an eagerness with the school and church leaders to get ministry started soon. We will be teaching a few church trainings and have some Good News Club team trainings in the works…we are excited to see what the rest of the school year holds!
Family Happenings
Personally, we are doing well. This is always a tough season for us with the holidays coming. We miss our family and friends, we miss the cooler weather (but not the freezing cold!) and the general holiday atmosphere. Living on an island has it's perks of course, but it doesn't change how much we miss home, especially during this time of year. But we are going to make the best of it. We are planning to have Thanksgiving (maybe with another family here) and we will be putting up our tree and Christmas decorations afterwards!
Maddy loves being on her soccer team… although she told us "They call it FOOTBALL here!!" like it was the funniest most confusing thing ever! Riley-Grace is still just as cute too! She is beginning to sit up, using her pincher fingers and is working on saying "Mama!" Sean has a few more weeks of classes before his semester is over (and he will graduate in the Spring!) and I am happy to be getting more rest now that Riley-Grace is sleeping through the night regularly.
We would definitely appreciate your prayers for the potential ministry during the rest of this school year and for us as we enter the holiday season!