Our Holidays
This Christmas was very low key. We spent the holidays with Sean's family because our home is now 2000 miles away! But it was nice to have everyone together before we leave.
Maddy was very "OCD" about opening her gifts! She had to get every speck of wrapping paper off before she would even look at what she was opening! She got a lot of goodies for St. Kitts… a swim suit, beach toys and a puddle jumper.
She is very much into princesses and ballerinas so she was ecstatic to open a ballerina sticker book and princess plates and cups. She is definitely all girl!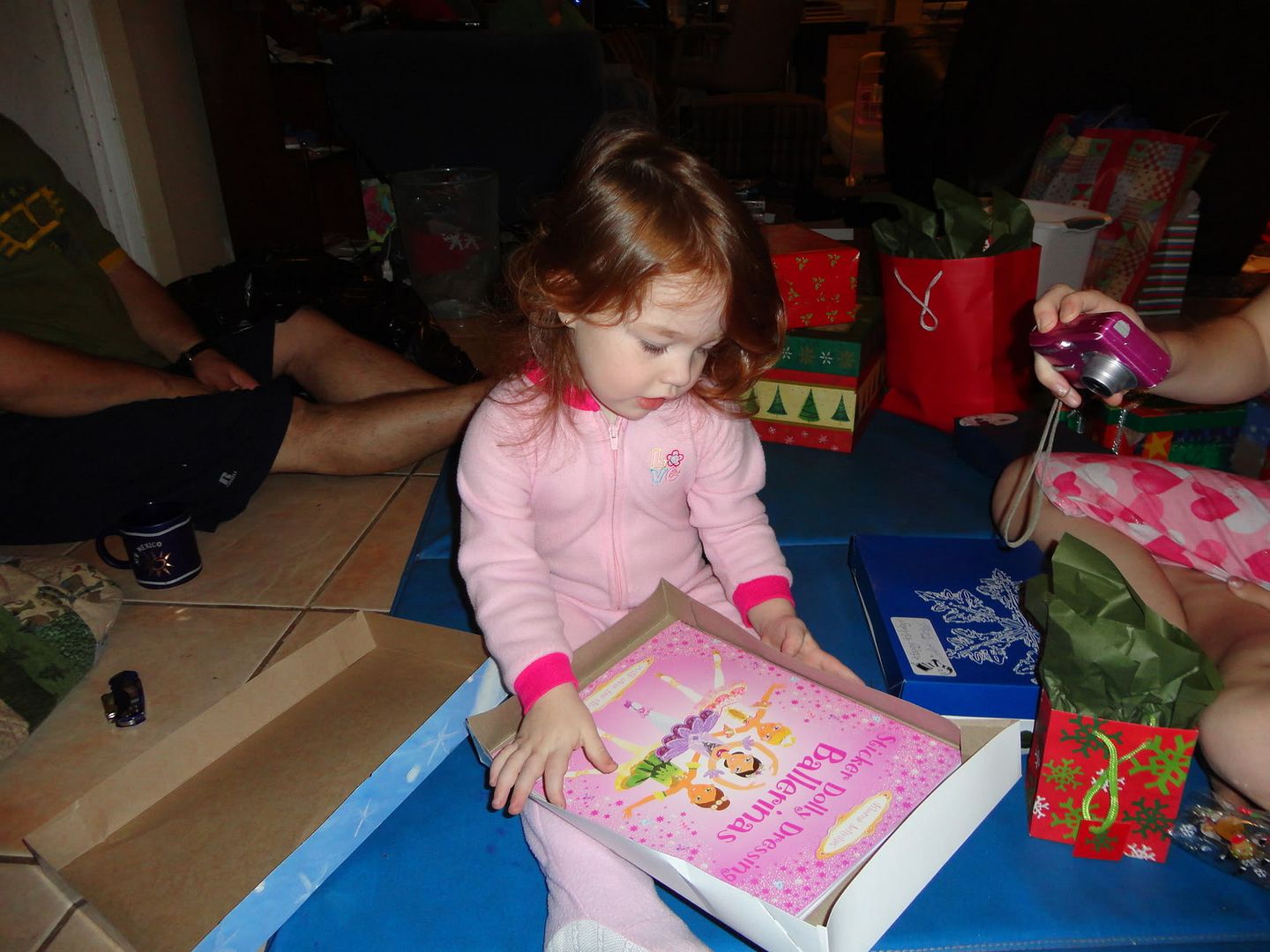 A princess table and chair set was one of her highlights… we are definitely bringing it to St. Kitts with us!
Sean and I got her a "big girl" princess bike and she was so excited she was at a loss for words (which is very unusual). She had problems learning how to pedal at first but she has it down now. Although steering is another story. Let's just say it's a good thing she has a quiet road to practice biking on by our house in St. Kitts. 🙂
New Year's Eve is our anniversary so Sean and I partied the night away until a whopping eight o'clock in the evening! We ate at a nice restaurant in Fairhope that overlooks Mobile Bay and we had a wonderful evening. We even made it back home in time to see Auburn win the Chick-fil-a Bowl! It's hard to believe we've been married four years!
Almost Ready for St. Kitts
This week we will be back in Montgomery for a few days to visit with a missions committee and to pack up what we are taking to St. Kitts. When we return from Montgomery we will have everything packed in boxes ready to be shipped. As soon as we get clearance we will buy our tickets, drive to Palm Beach Florida, ship our boxes to St. Kitts and head to Miami for our flight! We are praying earnestly to be in the country next week.
We already have the money to purchase our tickets to St. Kitts but we must be at 95% percent of our support to go. Before the holidays we were at 92% so it could be any day now. Our goal is to live as if we are three days away from leaving at all times.
A few days ago we made a trip to Sam's Club to stock our house as much as possible. Everything is 2-3 times more expensive in St. Kitts than in America so we stocked up on non-perishable food, paper products, cleaning supplies, toiletries and medicine. We knew that buying what we could in the States (and much of it in bulk) would save us so much money in the long run but it was a surreal experience! Sean has already packed most of our "loot" but we snagged a picture of it first.
We are so close to being in St. Kitts! There really isn't much left to do. The national board has scheduled a retreat with Sean on January 15th so we are hoping and praying we will be there by then.
If you would like to pray for us here are a few specific requests we have:
1. For safety as we travel to and from Montgomery this week
2. To reach 95% of our support this week or at the beginning of next week
3. For our car to sell before we leave
The waiting period we have found ourselves in can become frustrating at times but we are trusting in God and His timing. We know that He is sovereign and has called us to go… hopefully we will be there soon!