It's hard to believe March is here! We are busy busy here in St. Kitts…
Visitors
Last week Beverly and Jan (American CEF workers in the Caribbean) and some family visited us! We always enjoy hosting people so we can show them around, hang out and even do some ministry together. We loved getting to know them better.
They were so gracious and brought school supplies to give out to needy kids at a nearby village. The students were grateful to have pencil sharpeners because they were using knives instead. Sean and our guests also spoke at a morning assembly at William Connor Primary School where they shared an Easter lesson with the kids. We have an on-going relationship with this school and are in the process of getting the first ever After School Good News Club in St. Kitts started there.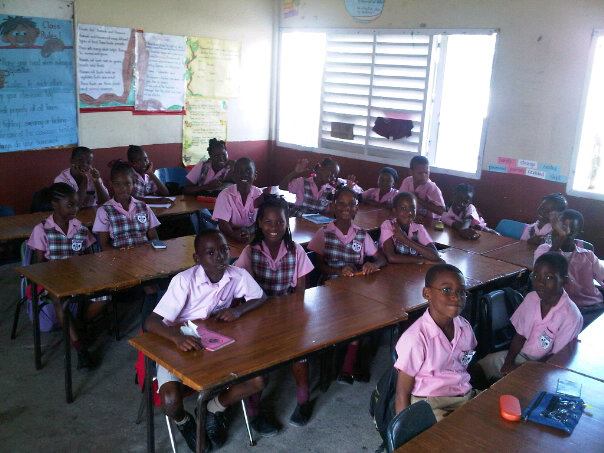 Students at William Connor Primary School
Meeting with Many Pastors
Mavis Huggins, the new National Director in St. Kitts, has set up several meetings with pastors in the next week. Like I mentioned above, we are trying to start the first ever After School Good News Club in St. Kitts at William Connor. However, it's not just the first GNC… it will also be the first church partnership too! The vision is for the churches in St. Kitts to "adopt" a local primary school, supply all the volunteers and really pour into the kids they teach. We will train them and provide the materials needed for them to have their own church's ministry in the school.
William Connor will be the first… so Sean and Mavis are sharing the vision with pastors in the area this week and next. It is our hope that we could start at least one 6 week series before the end of this school year!
What Is The Gospel? Books Are Here
We received all of the books just this week! We are so thankful to have them and will be handing out all 150 in the next coming months!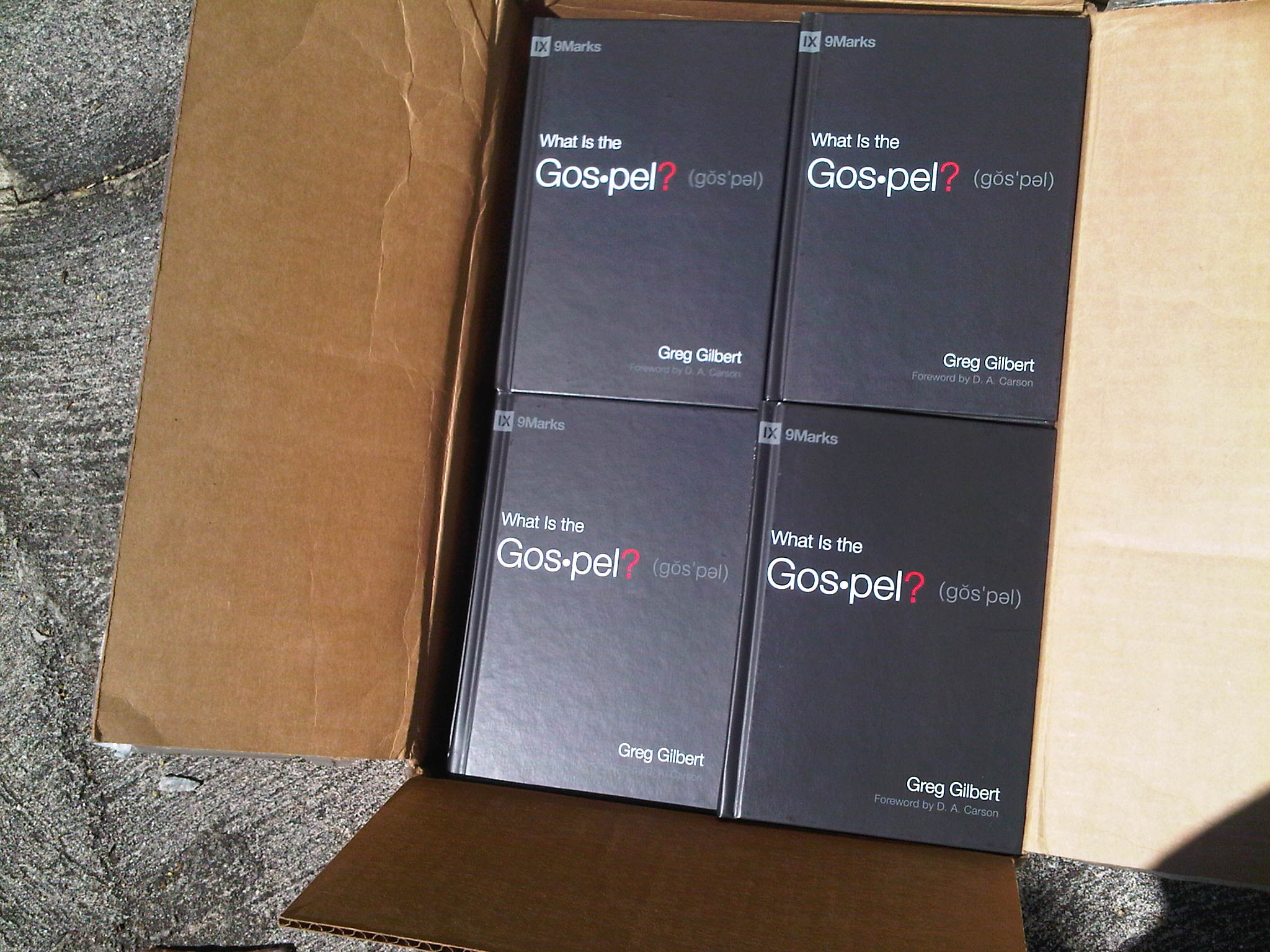 One box of What Is The Gospel? Books
Saying Goodbye
On Monday Luke and Jamie Jones will be leaving St. Kitts. They are missionaries here but are returning home. We have enjoyed getting to know them and they have become dear friends. We are sad to see them go and we will miss them very much.
Please pray for the pastors Sean and Mavis are meeting with to "catch the vision" and see the need to reach out to these kids. And please also pray for the upcoming Teacher Training course in Nevis this Spring.
It is so exciting to see the ministry really taking off here!
Thank you!