Last week Sean and I picked up a van-load of CEF materials, notebooks, documents, papers and pretty much everything Margaret had from last year. Margaret is a missionary from Guyana who came to St. Kitts last year to put the board together, do some teacher training and get basic ministry started. Her goal was to stay one year and then go onto another Caribbean island to do the same thing. (She is now in Antigua).
Sean has been going through her boxes to familiarize himself with all that took place last year. Margaret has left us a wonderful foundation to build on… more than we previously realized! This week Sean is calling all 39 of the TCE (Teaching Children Effectively) graduates from last year to introduce himself, discover how many Good News Clubs are taking place and figure out how to get more started.
Enjoying Local Food
When we picked up Margaret's boxes from the house of our Board Secretary we were also generously given LOTS of fresh fruits and vegetables from her family's garden!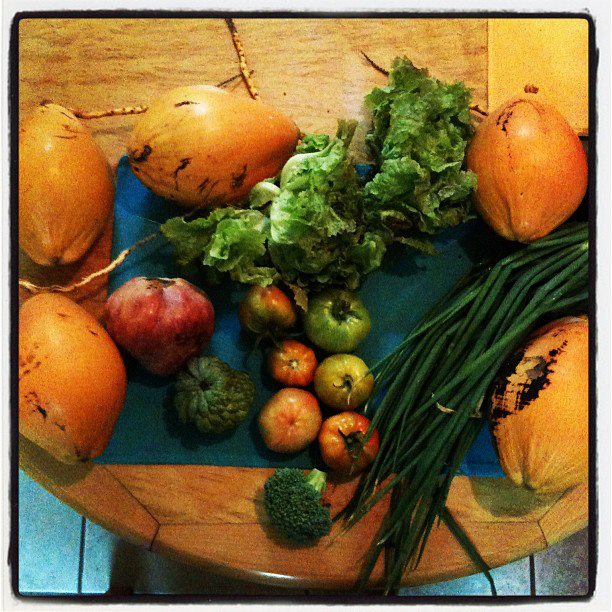 (Coconuts, Tomatoes, Chives, Broccoli, Lettuce, Sugar Apple, Custard Apple)
Breaking into the coconut takes some serious practice but Sean is getting the hang of it! We used a coconut and the sugar apple to make Caribbean popsicles.  We've also used the coconut milk instead of tap water to make our rice! Yum! At some point we are planning to get down to the market on a Saturday morning. We have been told there are fruits there we've never seen or heard about!
A Saturday of Fun in the Sun and Awana
Saturday we took over a beach with about four other families! There weren't any cruise ships in that day so the beaches looked like ghost towns! Maddy had fun playing with her friends and we got to snorkel! Sean has been before but it was my first snorkeling experience! I am here to tell you they didn't film Finding Nemo in Australia… it was definitely filmed off of South Friars beach in St. Kitts! I can see why people get hooked on snorkeling… it was amazing!
(Maddy and two of her friends having fun getting buried in the sand)
Later in the day Sean helped out with the Awana program the Graysons and Joneses are running. (It's the first Awana ever in St. Kitts!) While there, Sean got to meet three TCE graduates, make some connections with the church hosting the Awana program and talk about some potential 5 Day Clubs in the area this summer. He had a great time and he is looking forward to helping out with Awana as much as he is able.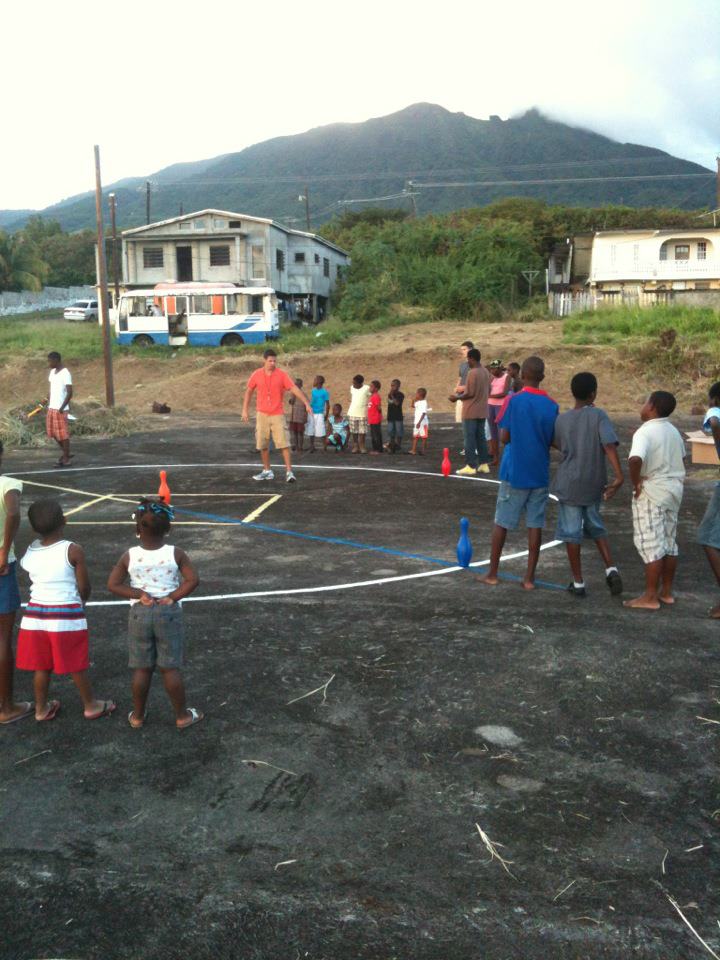 Coming Up
This Saturday we are visiting a Good News Club in Monkey Hill, St. Kitts! We are so excited to see ministry taking place here and we can't wait to update you about it!
Thank you again for your prayers and support! We truly do appreciate you!