On March 26 I led a short-term ministry team from Child Evangelism Fellowship of South Dakota! A team from CEF of SD came to Provo last year and God used them to reach many children in the primary schools. This year they came to Grand Turk, the capitol island of the Turks & Caicos Islands.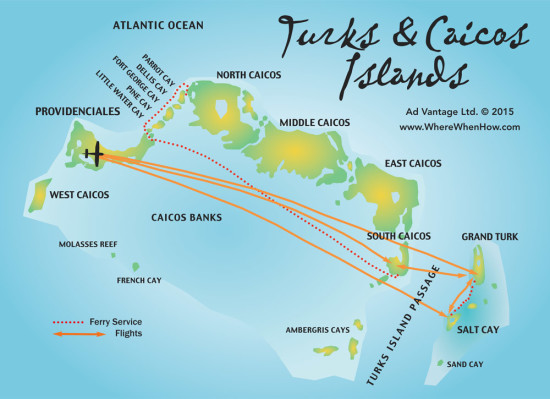 Grand Turk is very different than Provo, as it is much smaller (only about 7 sq. miles) and only has about 5,000 people.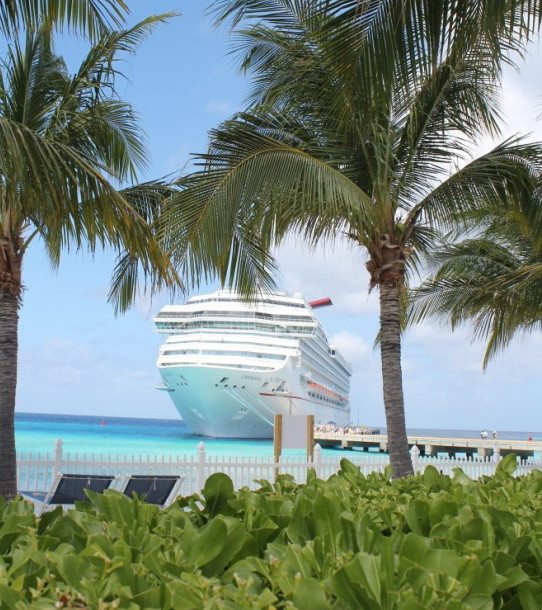 Grand Turk is also the cruise ship port!
With Grand Turk being the capitol island, we felt strongly that we needed to reach out to the children and churches, expanding on past efforts in 2014 and 2015. We are still praying that God will raise up a local Turks & Caicos Islander to lead the CEF ministry and we are praying for board members that are passionate about seeing the children of TCI reached with the Gospel!
Here's what we were praying for the trip:
Reach children during their Easter break through 5-Day Clubs and through partnership with local churches.
Train local Bible teachers and equip them.
Cast the vision of reaching children in TCI with as many people as possible.
Friday:
I arrived ahead of time to make sure everything was situated properly, get groceries, etc. Also, before my flight to Grand Turk, I picked up 50lbs worth of CEF literature (printed freely courtesy of the Revival Movement), so that we could give it away at our teacher training night. I was also able to spend time and catch up with my good friend Raymond, an elder at Harvest Bible Chapel – TCI. My flight to GT was delayed, but I was bumped up to an earlier flight that was late, so I left at the same time I was supposed to leave ;-).
Saturday:
The team from CEF of SD arrived! They had a very long couple days of travel with very little sleep, so we kept it simple on Saturday and planned for them to rest that afternoon.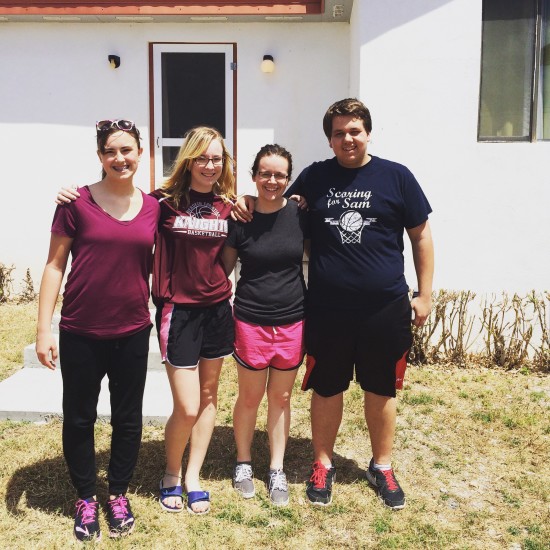 I was also reminded just how involved daily life is on a small island, as that afternoon I had to go to four different places to get water, food and ice!
Sunday:
Though we were all away from our families, it was a blessing to spend Easter Sunday with our brothers and sisters in Christ at Salem Baptist Church. It was joyful to worship together as one people from different nations, and Pastor Chad Archbold clearly and powerfully shared from God's Word. One memorable statement he made that morning to the congregation was "Children are not things you dress up and take to church, they are the next generation of worshippers". Amen!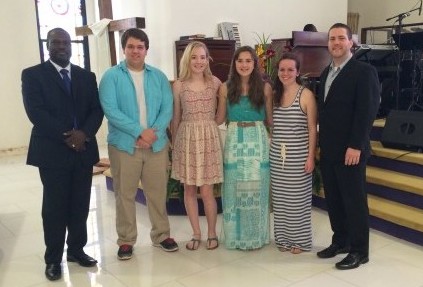 (L-R) Pastor Chad, Nick Hauck, Hannah Cleveland, Blake Mendel, Kendra Baltzer, Sean Miller
I took them on a tour as well…and they got to see the Grand Turk Lighthouse!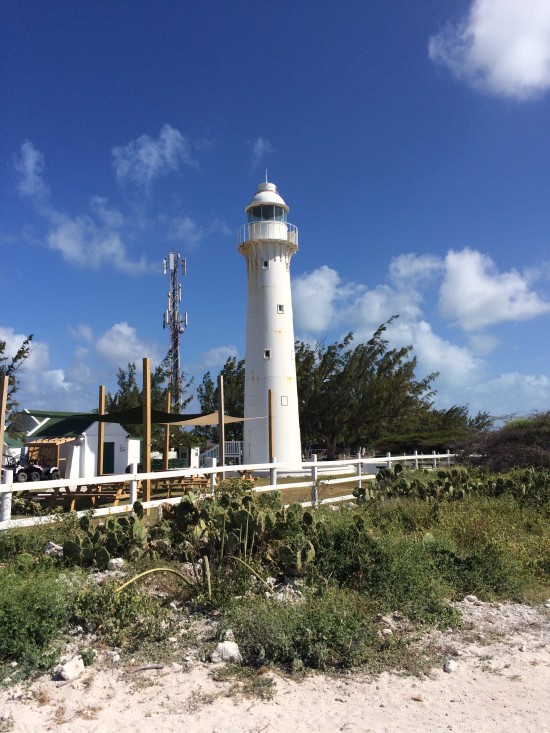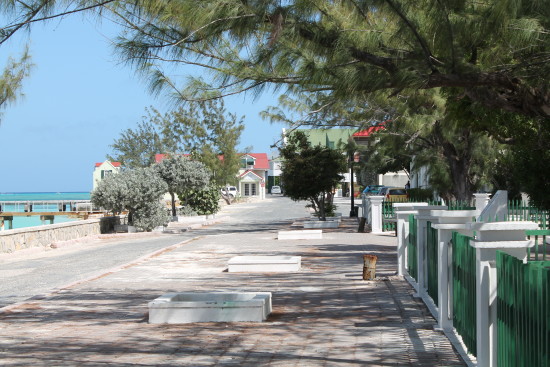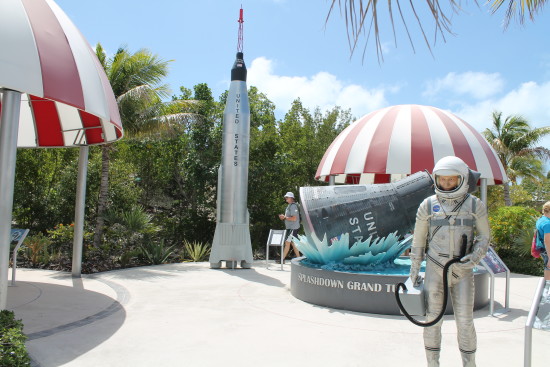 Astronaut John Glenn landed in Grand Turk in 1962!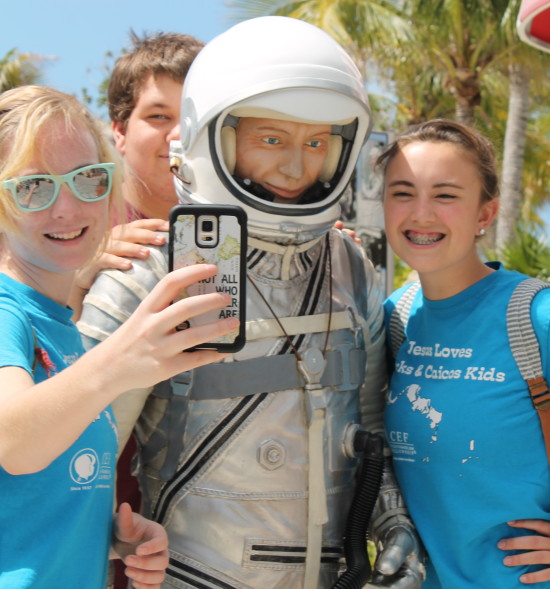 The team had fun seeing everything!
Monday:
Our first day of ministry through 5-Day Clubs was one that reminded us of God's plans vs. man's plans! We were quickly reminded of how hard it is to get children to come out on a holiday (Easter Monday), and actually did not have children at any of the clubs that day. We did however double our efforts of promotion, canvasing the neighborhoods, putting up flyers around town, and we went to Salem Baptist Church's Easter Monday Funday!
Drawing/Designing the posters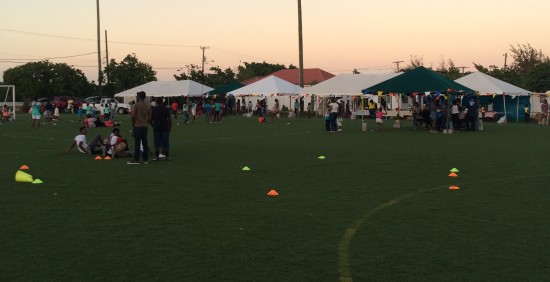 This was a great part of the day as we were able to see and talk with many kids and parents…
…and even spending time playing soccer with the children!
Also on Monday, we also had the first of a few "visitors"….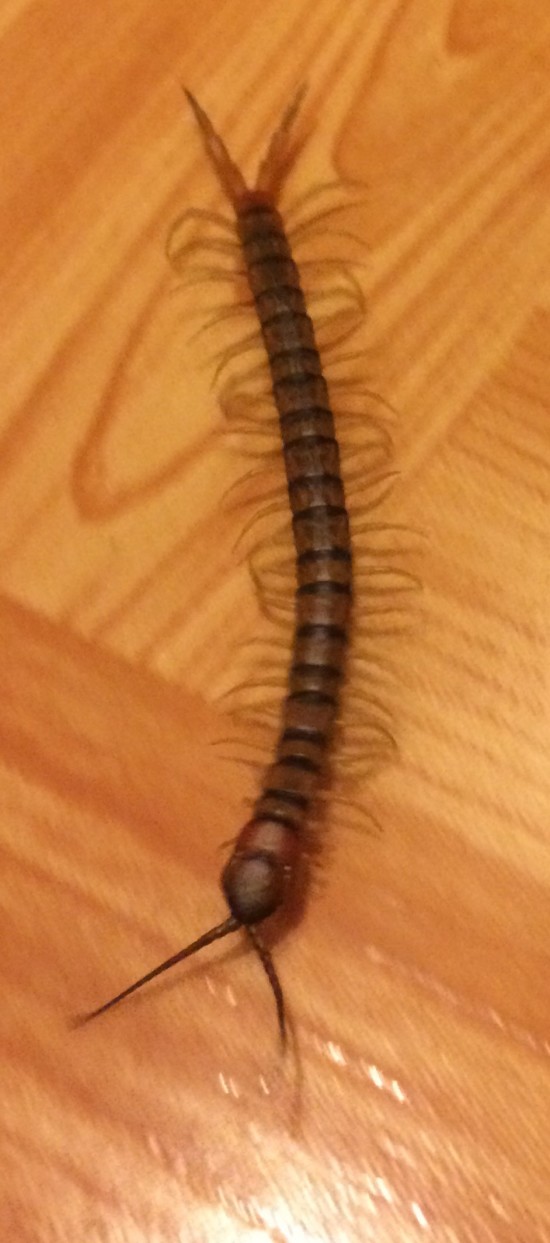 The Caribbean Giant Centipede, which can get to be over a foot long!
5-Day Club visitor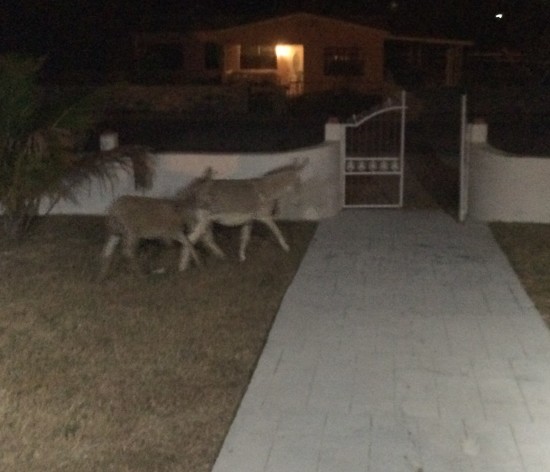 Driving the infamous Grand Turk wild donkeys out of the yard…they would wake us up at 5am braying!
Tuesday:
This was our "true" first day of 5-Day Club ministry, and we had 52 children between all three club locations!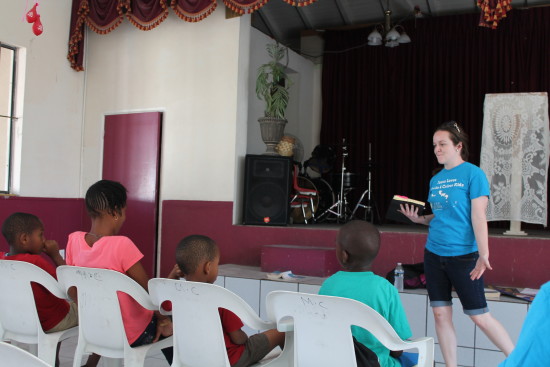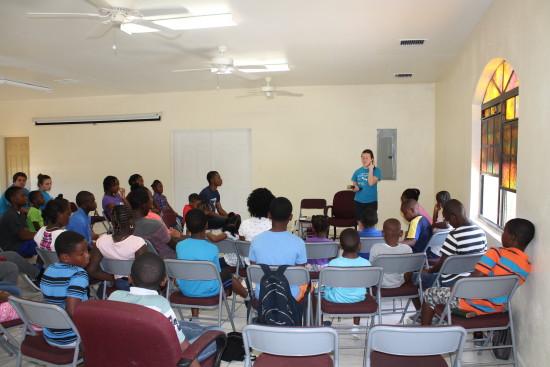 As the Gospel went forth, a child about 12 years old came back for counseling saying: "I thought you had to do good things to go to heaven". You could see the Holy Spirit working in his heart, and by God's grace he professed faith in Jesus Christ as His Savior! He now knows that it is through Jesus alone that one is saved!
Wednesday:
As we came to the middle of the week, we were glad to see new children come to the 5-Day Clubs, and we went to Salem Baptist Church that evening for Bible Study. Another church member was there, and we spent time outside discussing the Gospel, life, ministry and the vision for reaching the children of the TCI! None of us knew that church had actually been canceled for that evening, but we were thankful that God allowed us all to have that hour and a half or so on the church porch.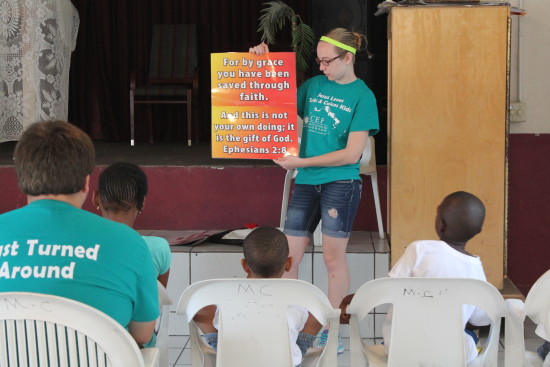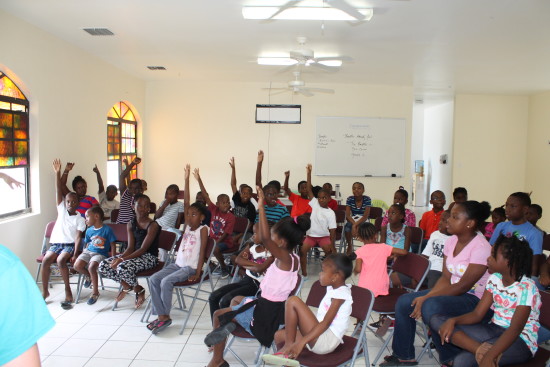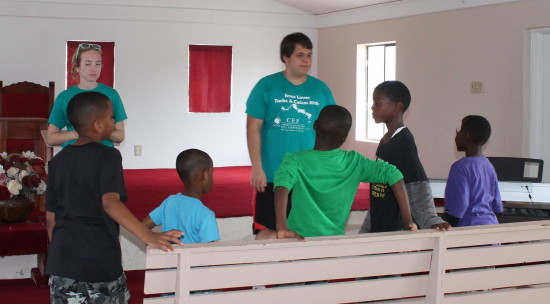 Thursday:
Such a joy to teach these children and also introduce some fun games before 5-Day Club begins!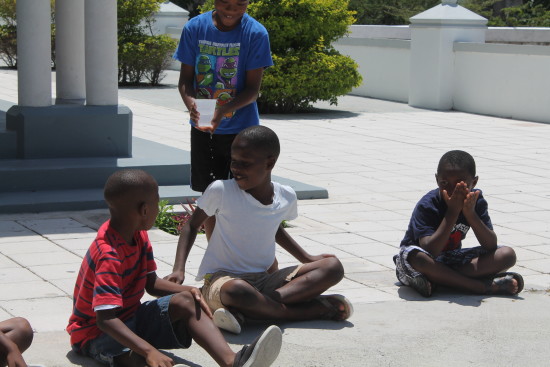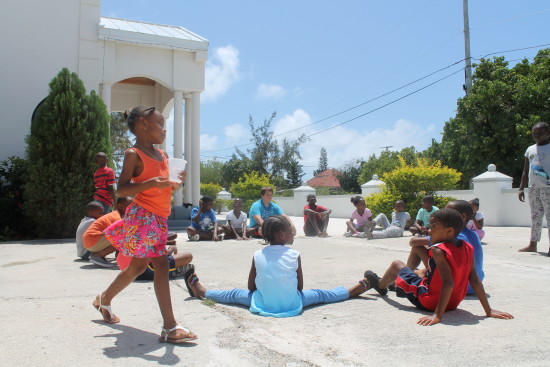 A version of "Duck, Duck, Goose", except with a cup of water!
In addition to continued clubs, we scheduled a teacher training for Thursday night. We had representatives from the two public primary schools at the training, and equipped them with a TON of free CEF resources! We found out as well that from the materials given away in January, children were using the CEF 60-Day Devotional Book to lead their school-wide devotions! Kids reaching their peers! Praise God for how He is using these materials to communicate His Word in surprising ways!
Thankful as well to partner again with The Gospel Coalition International Outreach—the team brought down a case of John Piper's Finally Alive book to give to these teachers.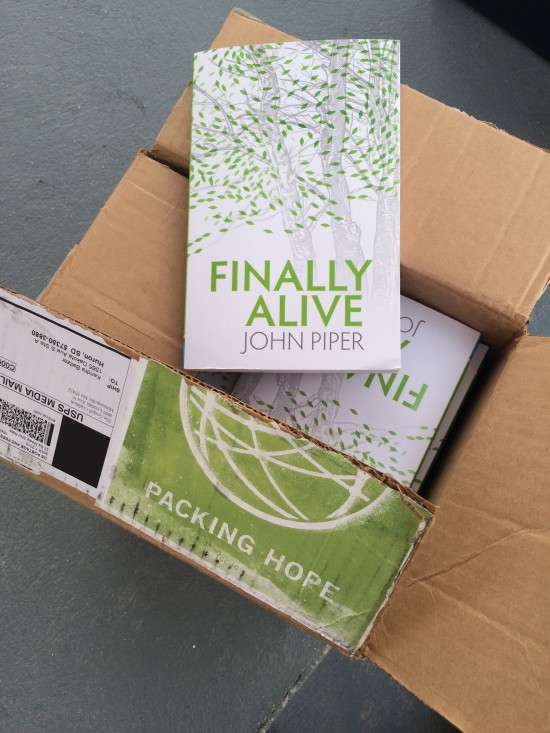 We also frequented the local Grand Turk fish fry that is every Thursday night…people thought we were tourists at first but then many of the kids ran up to us! They were so excited to see us at the fish fry, and were helpful at showing us the best booths to get food and snacks at!
Friday:
We got to the last day of 5-Day Clubs, and were encouraged by the parent's comments on how the children appreciated coming to club. One parent said: "I know y'all are trained for this, but I really appreciated how the team was able to keep the children's attention. I even enjoyed the club as an adult."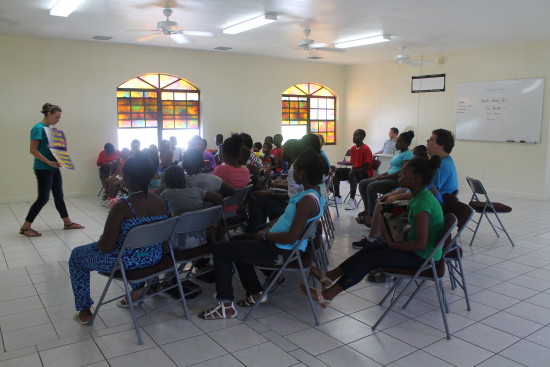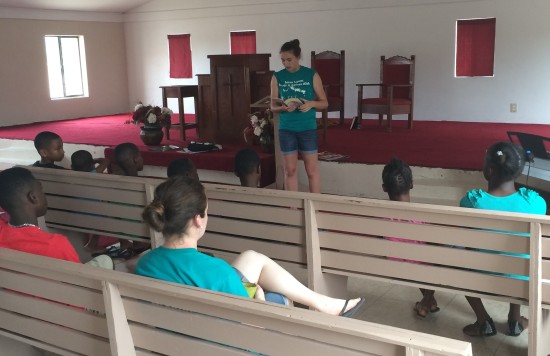 Saturday:
As we flew over to Providenciales to make our final flights off island back to the USA, the team had a couple hours of a layover (I had about five hours) so we rented a car. I gave them a short tour of Provo and even grabbed a few of the incredible pastries at Crust Bakery.
Final team picture, taken on beautiful Grace Bay!
After I dropped them off, I was able to spend time with the Cox family of Harvest Bible Chapel, discussing the trip and the future of CEF in the TCI.
All in all God used the CEF of SD team to teach the very first 5-Day Clubs in this capitol island of Grand Turk! Apart from the most important results of 66 children being reached with the Gospel and local Bible teachers being equipped, this pioneering trip led to key TCI government and education leaders hearing about CEF for the first time through their children attending the 5-Day Clubs.
We continue to pray that God would raise up national board members and local staff in the TCI, the ministry still has a long way to go before it is fully established locally but this was a key step in ministry development.
Glory to God alone!