We had our first Christmas here in Turks and Caicos! (our second in the Caribbean). We sure miss our family during the holidays BUT it's nice to be in our own home Christmas morning and know the only place we "need" to go is to the beach! Which is exactly what we did!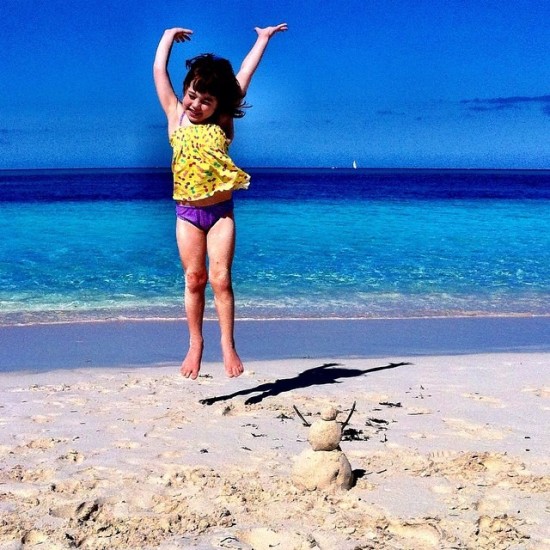 This was the first year that Maddy really wanted anything in particular. She is so used to not living in America that she really didn't expect to get the toys she wanted. We had to order and ship them in from the States but we were so happy to see how excited she was when she opened her gifts!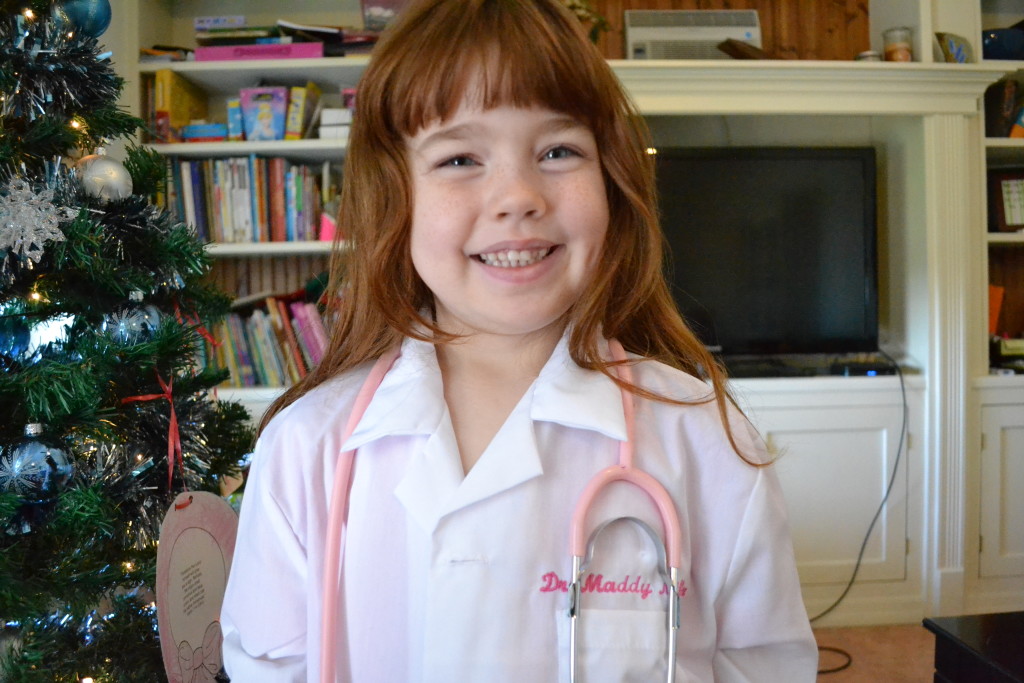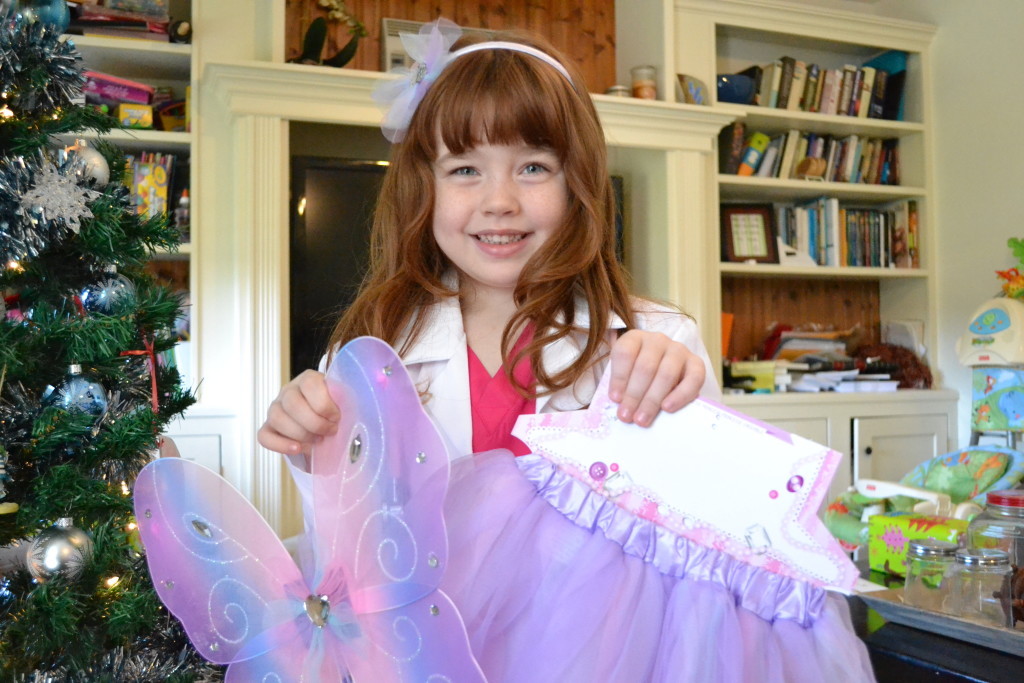 Riley-Grace even got a couple of toys… although one of them was purchased here and talks with a British accent!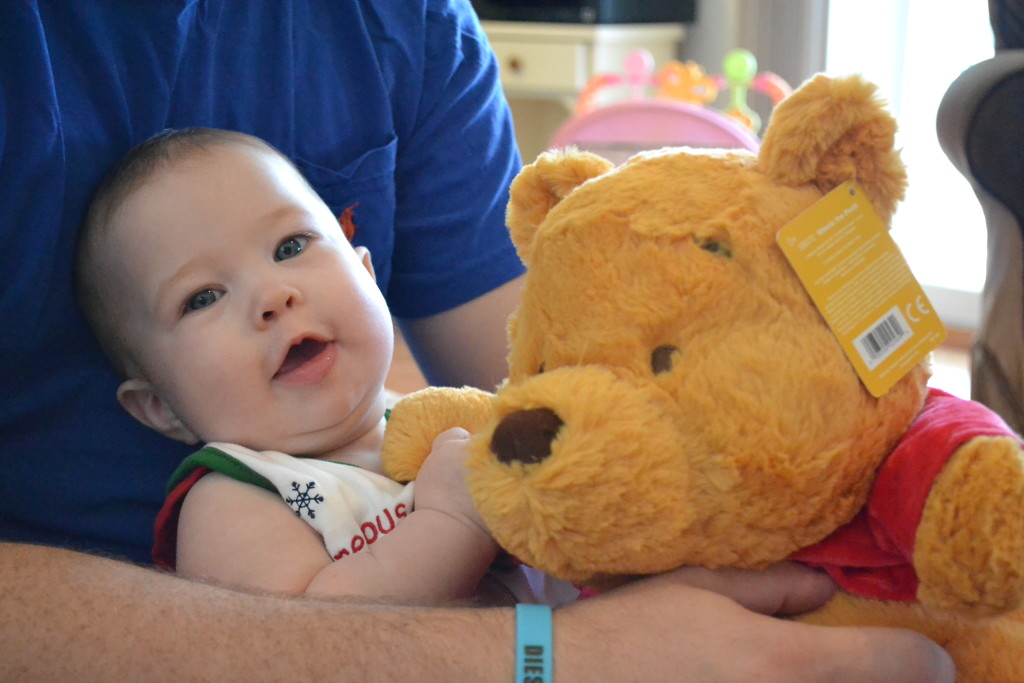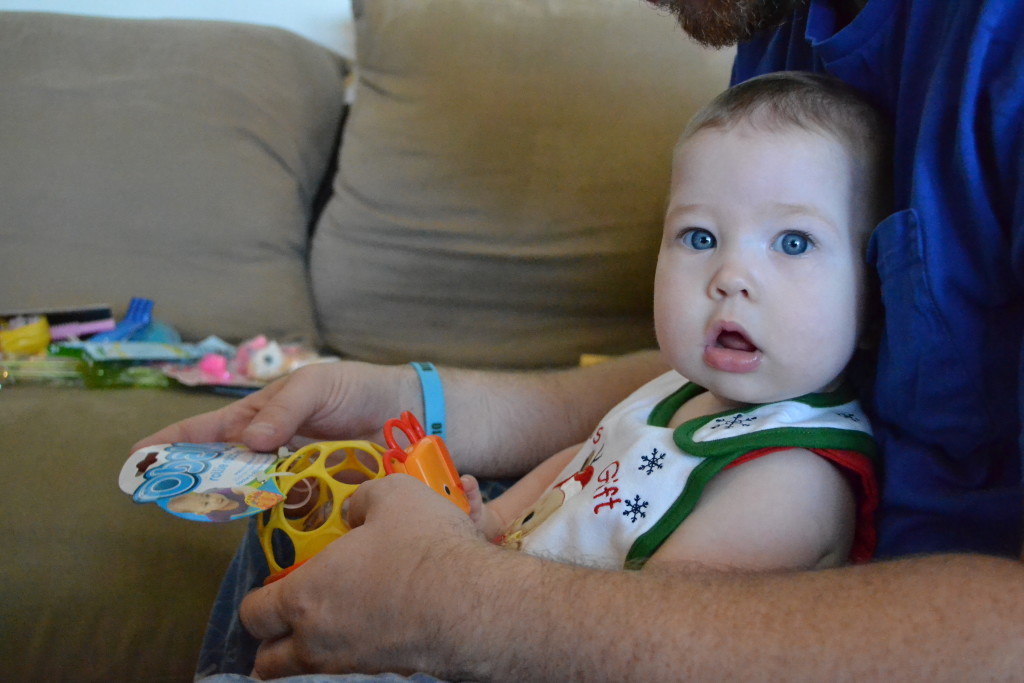 We were invited to eat dinner with another family from our church but one of their children became ill that morning. So we grilled hamburgers instead! All in all, it was a very relaxing Christmas!
Our New Year's was fairly low-key as well. New Year's Eve is Sean's and my anniversary! We celebrated seven years! All of the nice restaurants were booked solid and a lot of our babysitting volunteers were off island so we are postponing our night out for a couple of weeks. But we did get a nice evening anyway. Maddy played at a friend's house while we ate Asian takeout and watched football. Quality time! We did much of the same New Year's day… we watched football and grilled out!
Our Decision About School
Homeschooling is going very well for us. Maddy LOVES it and begs me to teach her. I enjoy it too. She is learning so much! She is reading, her handwriting is getting better and I moved her up to a 1st grade math curriculum! We came to Turks and Caicos planning to homeschool, mostly for schedule reasons. We did NOT want our life to revolve around a school schedule. If we needed to travel anywhere, we wanted the freedom to do so. It's just easier to homeschool for us as missionaries. For socialization we planned on putting her in extra curricular activities like dance and soccer. She would be with us at Good News Club, make friends at church and I would get us involved in a mom's group. With all of that, we figured she would eventually have friends she could see on a regular basis.
Over the last several months we realized, those things just aren't happening. Her dance class was too full so she wasn't going to be part of it until January. Soccer was fun, but there is no socialization with it. She shows up for practice, does her drills, shows up for the games, plays and leaves. There is zero interaction with the other kids. Good News Club is the same. She has fun, but isn't making friends. In fact most all of the extra curricular activities are this way. The mom groups are filled with younger children – because the ones Maddy's age go to school. She is absolutely making friends at church but she only sees them on Sunday. Every now and then she gets to play with a friend outside of church, but not often… because they are in school.
You see, no one really homeschools here. We knew that going in, we just figured her other activities would give her plenty of opportunities to play and make friends. But that isn't the case. Everyone sends their kids to school during the week and of course, they have other things going on Saturday and Sunday. Family life revolves around school. It's been hard for us to really make friends too, because we are not part of the school culture. And it's not been good for Maddy. She gets so bored. She can go the entire week without really talking to another kid other than her baby sister. She gets so excited when she finally DOES get to play with a friend that she gets too clingy or ends up getting in trouble. It's just not healthy.
Sean and I have talked it through and prayed about it. We know that if our family is struggling, then it will affect our ministry. Although homeschooling made the most sense in the beginning, it's no longer best for our family… or for our time here. So starting next school year (September this year) we will be putting Maddy in a private Christian school here in Provo.
The public schools are overcrowded and aren't accepting non-Belongers like us because of it. There are a lot of private schools… and they are NOT cheap. We have looked at several schools and have decided to go with Precious Treasures International School. This school is not the cheapest, but definitely not the most expensive either. It has a good mixture of local students and expatriates. It is a Christian school, the principal goes to our church along with some of Maddy's church friends! We have even taught at the morning assembly and it is right around the corner from our house!
Our current budget does not include school tuition. We need $5,000 to pay for her entire school year. We truly believe this is the right decision for our family and the right school for Maddy. We are asking you to pray about sending a special gift for her tuition. The payment is due in June and we are praying for God to provide all of it by then. Please, look at their website and consider giving. We would not normally ask for such a large amount of money if we didn't feel it was vital to our ministry here. If you would like to send a donation for her education, you can find giving instructions on our donate page, but please designate your gift for her tuition in someway… "Maddy's tuition", "School Tuition", "Private School"… so that we KNOW where to apply it.
For the Spring semester we will be continuing to homeschool because we have a lot of traveling to do and will be coming back to the States in April for several weeks. However, we are going to try gymnastics for Maddy and get her involved in an after-school tutoring program to make sure she is "on par" in her studies… specifically her handwriting. Plus, it will give her the chance to learn from someone other than me.
We are confident that it is the right move and that God is in this. Even though it was a hard decision for us to make, we feel it is truly the best decision for our family and ministry.
Thank you very much!