We are still around even though the last time we updated here was March! On one hand we are SO very busy but on the other hand how many blog updates can we write about meeting with people? And meeting with people has been the bulk of our time. Now that we are finally in Montgomery, we are meeting with supporters, friends and churches like crazy before this baby gets here!
But here is a little of what's happened in the last six weeks…
We left Texas mid-March to spend two weeks with Sean's family in Spanish Fort, AL. We had a lot of fun with family, getting together with friends, speaking at church and meeting with some of our supporters.
At the beginning of April we drove to CEF Headquarters in Missouri for a week-long missionary refresher. On the way up we stopped in Indianapolis to see our friends Luke, Taylor and his wife Marissa. Luke lived in St. Kitts for over a year as a missionary while Taylor and Marissa have been to St. Kitts several times on mission trips. We spent the night with Luke's parents and had lunch with Luke and Taylor the next day. It was so nice to see them again! We hadn't seen Luke since March 2013!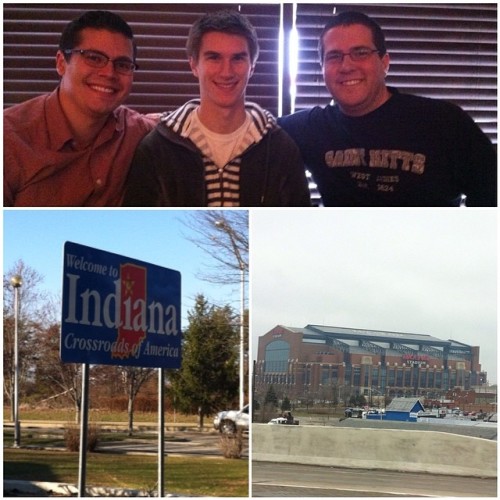 Our week at CEF Headquarters was great! We knew we would be busy meeting with people and being in classes all day so we left Maddy with Sean's mom. Even though we had a lot to do, we still had time to relax. We even got to take a tour of St. Louis!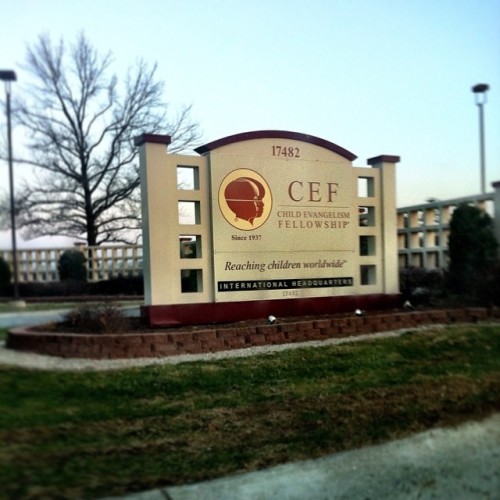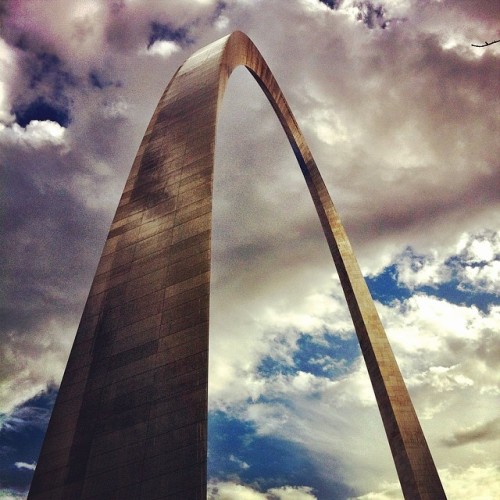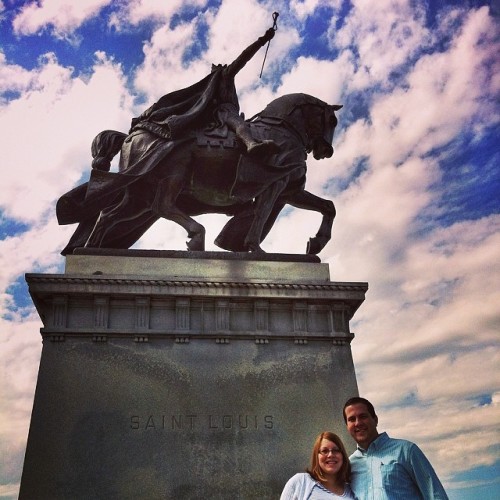 On our way back to Spanish Fort we stopped for the evening in Louisville, KY for a mini "baby-moon". Sean got a great deal at The Brown Hotel (very swanky and historical) and we had dinner there… Sean ate the famous Hot Brown… which as very delicious. It's famous throughout Kentucky but it was originally created at The Brown Hotel! The next day we drove to Tennessee to stay the night with our friends the Johnsons. Jason and Jennifer (and their son Elijah) are really from Alabama but lived St. Kitts for several years before moving to Tennessee. We hadn't seen them since they left St. Kitts in October 2012! We missed them dearly so we were very thankful we could spend some time with them again.
Just before getting back to Spanish Fort, we stopped for the night in Montgomery. I had a doctor's appointment and we attended the local banquet for CEF of Central Alabama. Sean opened the event in prayer and we were able to see SO MANY people! The ministry in the Montgomery area continues to grow… it's so amazing for us to watch it happen!
Once we got back to Spanish Fort (and reunited with Maddy, we missed her terribly) we stayed another 10 days… only leaving once to go back to Montgomery for a few hours for Riley-Grace's 4D ultrasound. These are always so fun because you get to "see" what the baby looks like… and we think she looks like Maddy as a baby!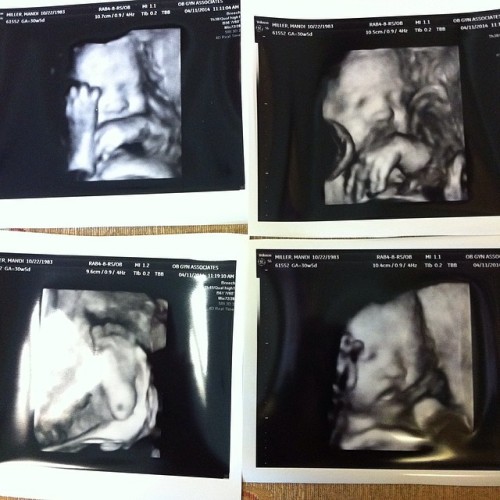 On April 17th we arrived in Montgomery where we will be until mid-July. We are staying in a church's mission house and we couldn't be more grateful. It's the first time since we came back to the States that it's been just us… and we are no longer living out of our suitcases! We can actually put our clothes away in the closet and dresser! Who knew?!
Since then we've been attempting to have a more "normal" life, although I would hardly call things normal. Like I said, our schedule is pretty chock full with meetings… supporters, churches, Sunday School classes, friends, acquaintances, etc. Between meetings, spending time with friends, Sean's college classes and simply trying to do fun things with Maddy, "busy" is sometimes and understatement.
But time is ticking. I am 34 weeks pregnant and once Riley-Grace is here, we will NOT be as busy… just trying to survive those newborn days haha!
However, last week we did get to go on a vacation. A wonderful family let us use their lake house outside of Birmingham for the week! Let me tell you… we did ABSOLUTELY nothing. It was the most relaxing vacation we have ever had. We spent our days playing board games and cards, fishing, cooking and reading. We only left to get bait and once to watch Rio 2. Maddy is very much a girly-girl so we were surprised that she took to fishing so well. She would even pull crickets out of the bucket! She actually caught a fish on her first outing!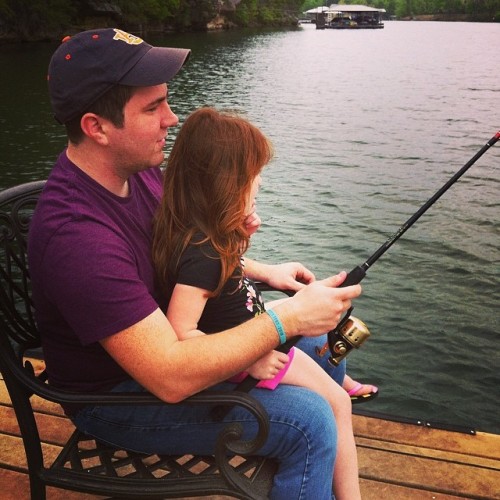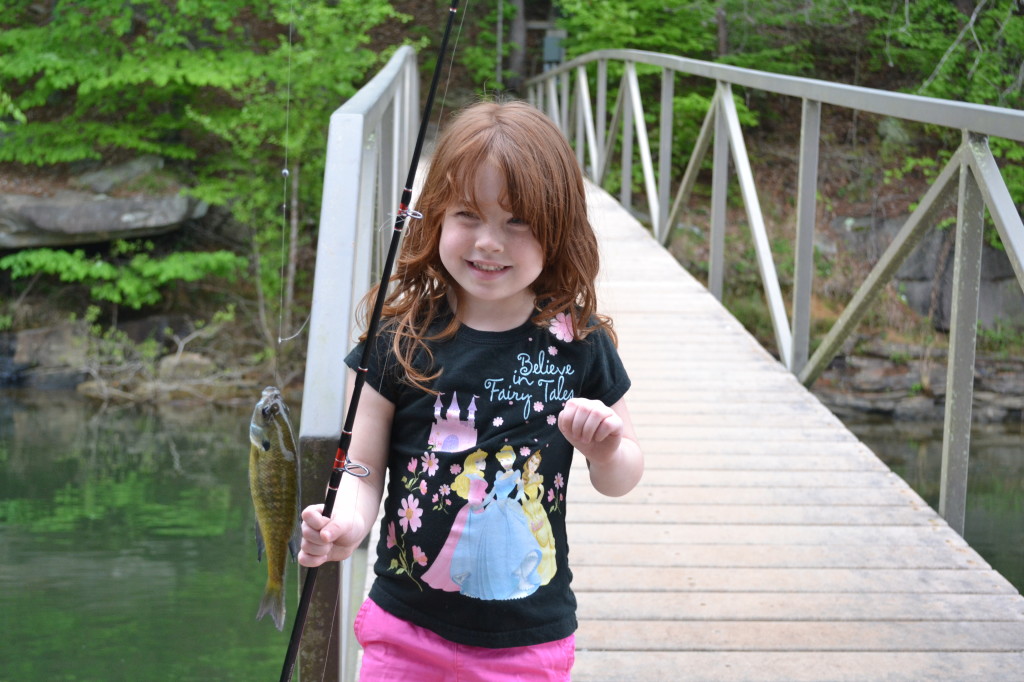 As for Riley-Grace…
She is still growing, moving and getting ready to make her appearance soon! In the last couple of weeks I started having some Braxton Hicks contractions that are only growing more intense and coming around more often. These will probably continue until they turn into true labor contractions… which could happen even in just a couple of weeks! We also learned from my doctor that if I haven't had this baby by 39 weeks then we will likely schedule a c-section then (I had to have one with Maddy) and that is in just one month! It's hard sometimes to wrap my mind around having another sweet girl in the house… and for her to be here in just a few weeks! We would definitely appreciate your prayers as we near the "home stretch".
We would also ask you to pray for our support. The month of May is a very critical month and it is our hope to have the majority of our support raised by the time Riley-Grace gets here.
We have more meetings, more plans, and more things to do in May… but perhaps the next blog update will be about our little Riley!