Thankfully, the last week or so has been fairly quiet and normal. After the Redland team left we were able to catch up on a bunch of office work and enjoy some time together as a family.
Last Wednesday Nathan Johnston, our summer intern, flew in from Oregon. He didn't have any issues with customs and he was able to settle in quickly. (After some rest from his all night flight). He is already a big help to us. He and Sean are traveling to Nevis everyday this week teaching a large 5 Day Club! It's only three days into it and three children have believed in Christ! One boy in particular was so aware of the battle between his flesh and the Spirit that he told Sean, "In my heart I want to believe in Jesus but something keeps telling me not to do it". He eventually surrendered to Christ and Sean could literally see the rest and peace come over him!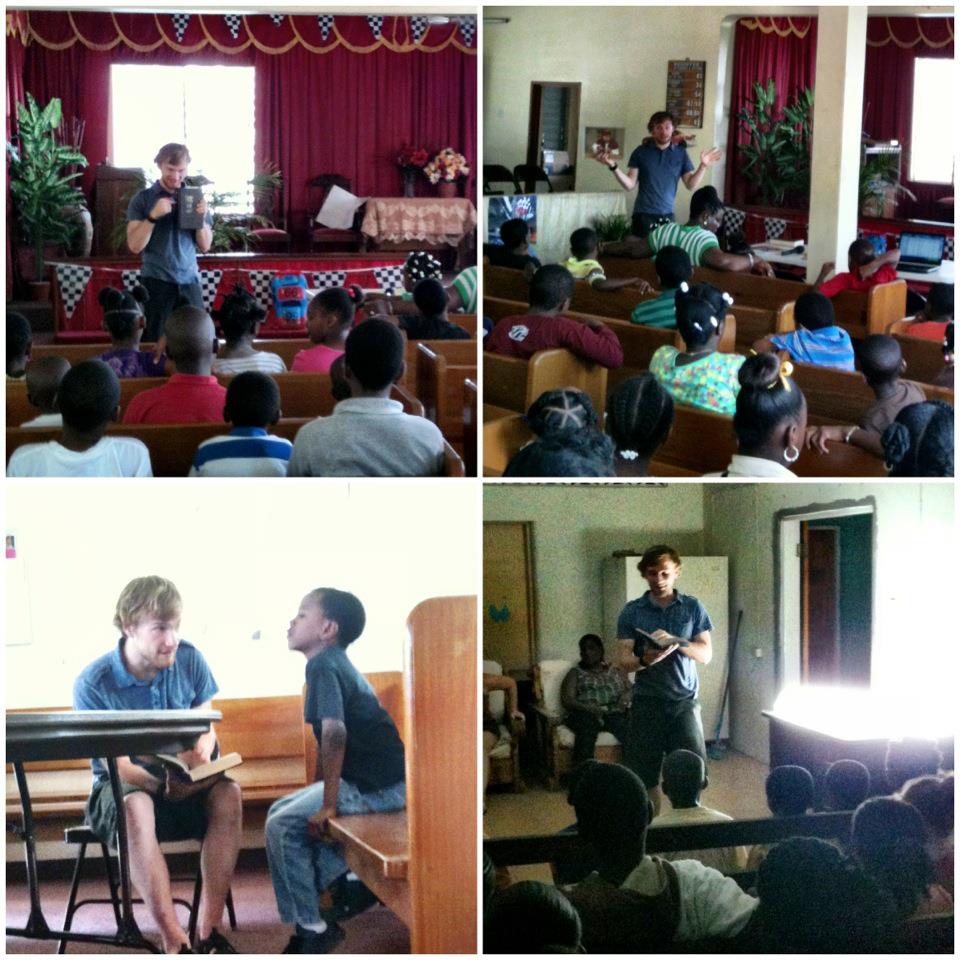 Nathan teaching at a 5 Day Club in Nevis
Next week all three of us will be teaching two 5 Day Clubs and the Graysons and Joneses have a mission team coming in, so we will be helping with transportation. I have a feeling it will be a very busy week!
Lastly, as soon as we returned home from our Good News Club in Fig Tree Monday evening the van started pouring out water all over our driveway. There was clearly a significant hole in the radiator. Praise the Lord, our van was fixed this afternoon and only cost us about $90 E.C. (a little over $30 US)!!
A member on the Redland mission team made a wonderful video/slideshow of their time in St. Kitts! We would love for you to watch it. The team was such an encouragement to us in so many ways!
Just click right here to watch the video
Until next week!