The last two weeks have been jam-packed with ministry, activities, summer heat and island inconveniences.
Sean's Family Arrived
Two weeks ago Sean's mother, two of his brothers and his sister arrived in St. Kitts! Micah could only stay for two weeks and left last Saturday but the rest of the family will be here until the end of June! I think they have enjoyed their stay so far. They have been to two of the best beaches we have (South Friars Beach and Cockelshell Beach), snorkeled, took a professional tour of the island, climbed the volcano, went on the zip lines, shopped at Port Zante and watched monkeys play in our yard!
They also had a taste of "real" life in St. Kitts when our internet was out for almost two weeks and the power went four times… and for six hours the first time! They seem to be handling it all very well though!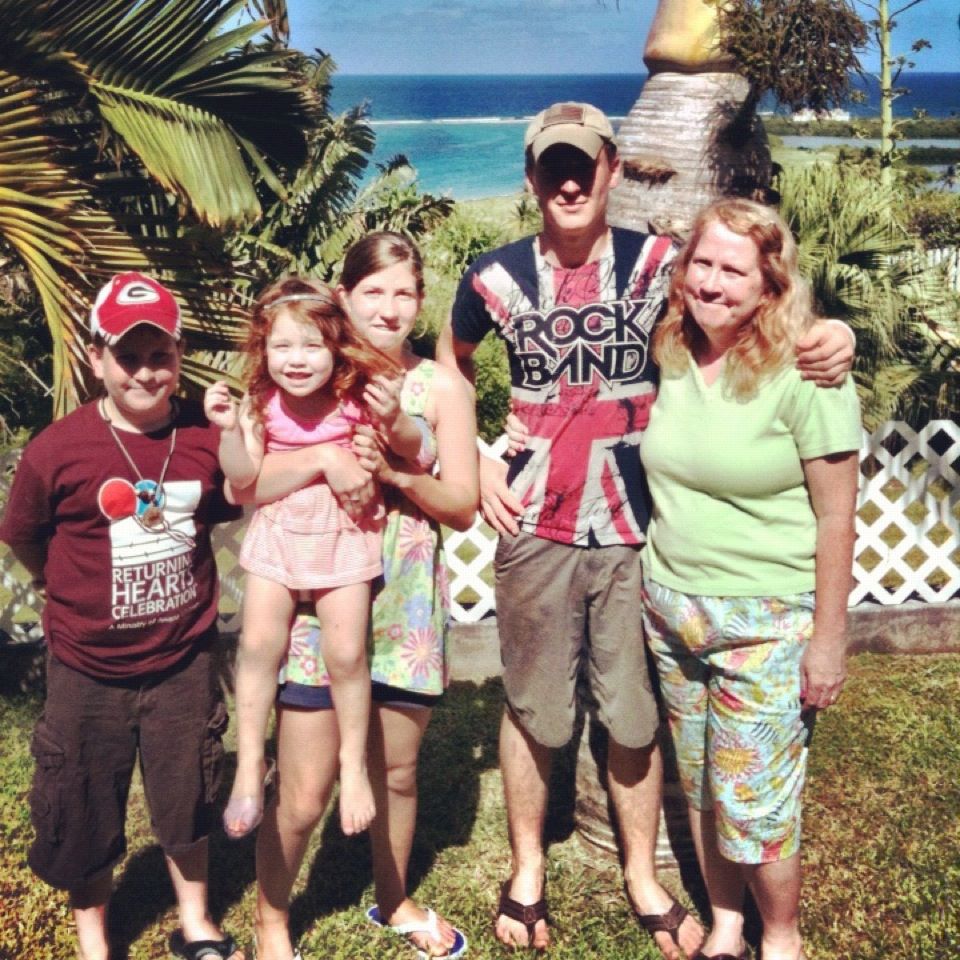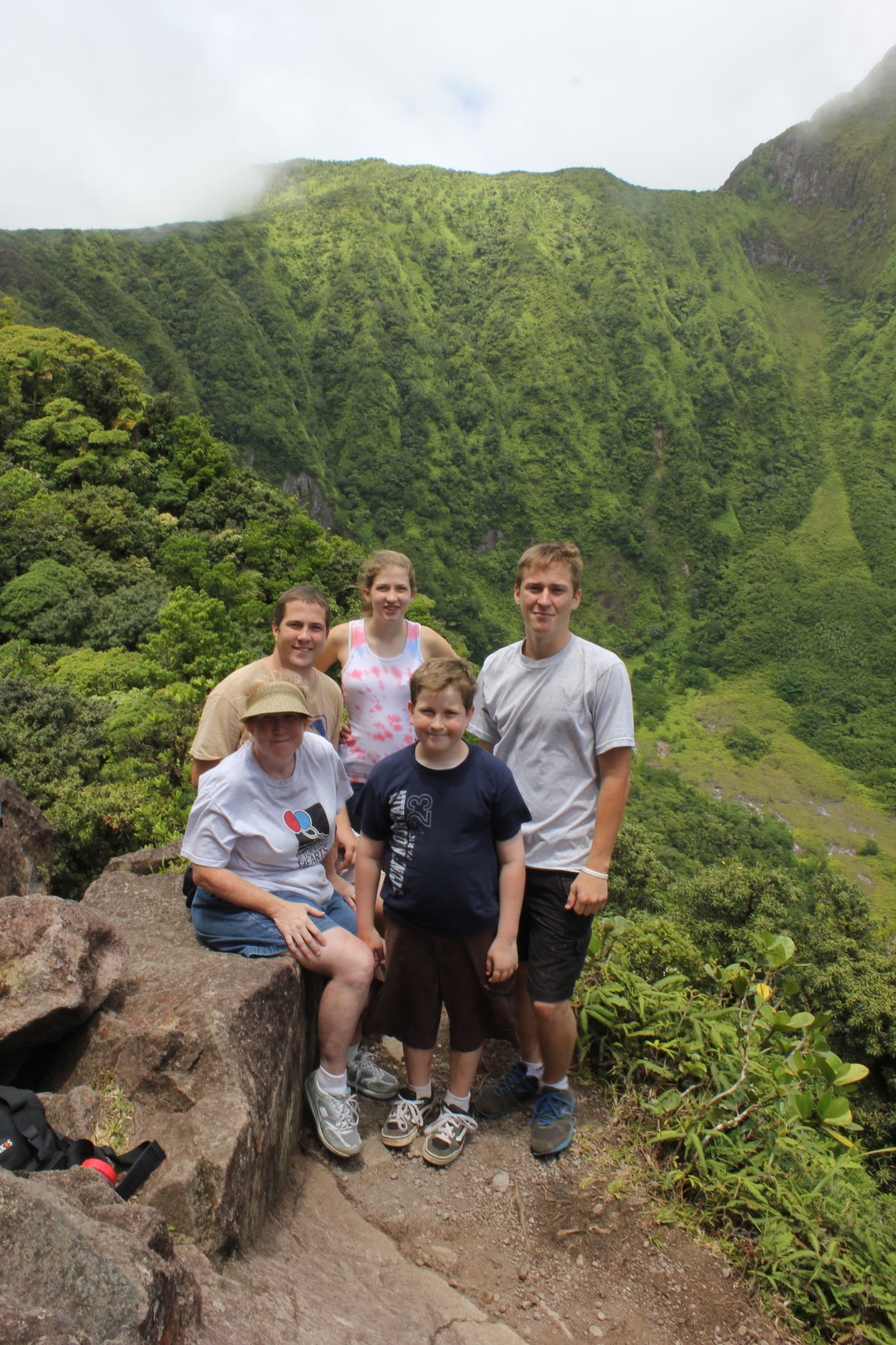 At the top of Mt. Liamigua looking over the volcano crater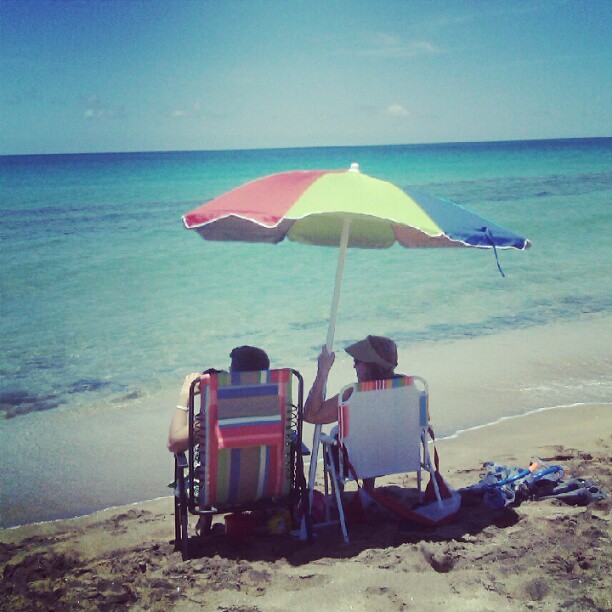 Enjoying the view at South Friars Beach
Children's Sundays
For two Sundays in a row Sean had the privilege of being the guest speaker at a church. The first Sunday he spoke at Cayon Church of God and last Sunday he spoke at the Gingerland Weslyan Holiness Church in Nevis! Both of these churches were having their annual "Children's Sunday Service" were the children lead worship, prayer, announcements… everything in the service except preach (that's what Sean did). In the States, Sean very rarely preached at a church but it seems here, he is almost treated as a pastor! We are thankful for any opportunity to share about CEF and preaching is a great way to get people interested in more about what we do. Plus, Sean is pretty good at it! 😉
Sean snapped this picture of the children's choir in Nevis when he preached
More Good News Clubs!
Another GNC began recently in Nevis! This brings the total to seven clubs so far this year! Sean and Micah took the ferry over and participated in one of the first club meetings. This club is very different from any clubs we had in both St. Kitts and in Montgomery… most of the kids know nothing about the Bible, Jesus or Christianity in general. St. Kitts and Nevis are considered predominantly Christian. The problem we usually run into here is that a lot of people know so much about the Bible but they don't actually know God. So, it was a surprise to see kids in Nevis not know about Zacchaeus or even who Jesus is! What an opportunity we have to truly reach unreached children! They may not have known much before but they now have Good News Club every week!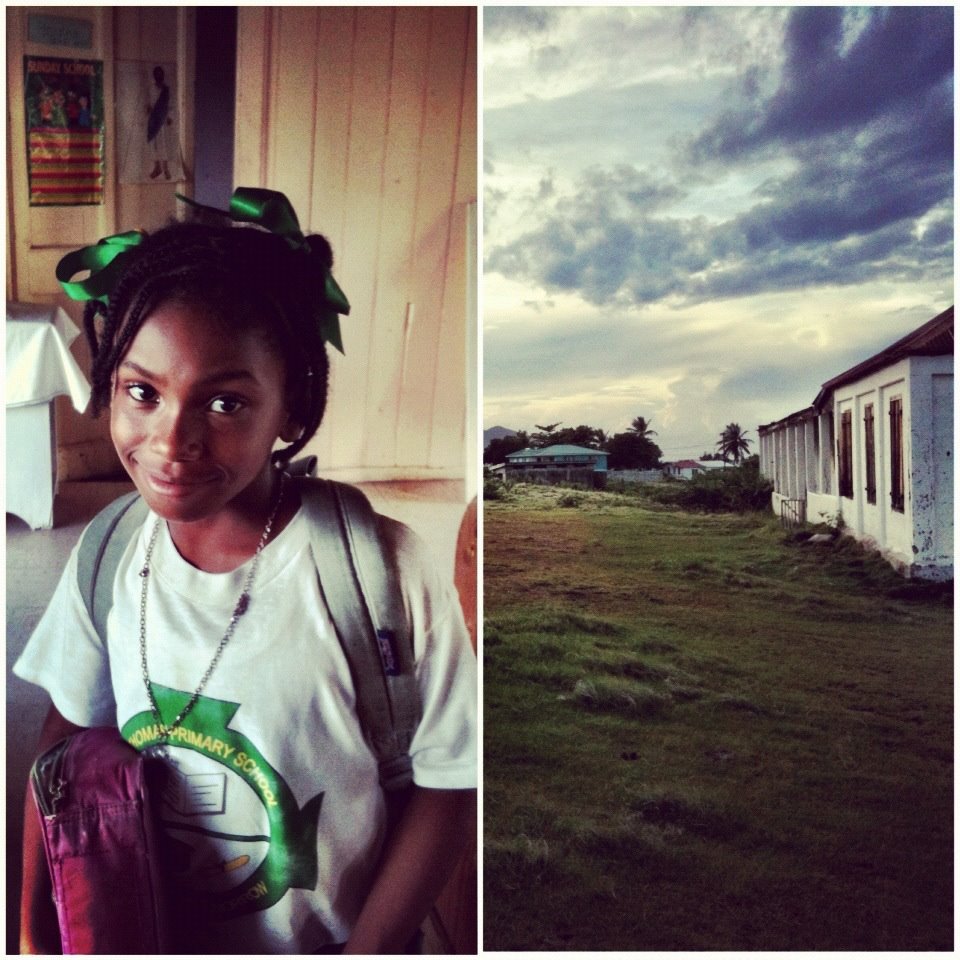 A girl attending Good News Club and the club location
Our club in Fig Tree seems to be getting better and better. We are really getting to know the kids more (even though we still have a little trouble understanding everything they say) and they are trusting us more because we are there week after week. They understand that we are going to be there with them for a long time. As leaders, Sean, myself and two local volunteers,we are much more organized and are teaching more like a team. The club in Fig Tree is one of the highlights of our week and we always look forward to Monday nights!
We Got an Office!!!!
Last week we found out supporters in the States donated a large sum of money specifically for St. Kitts and we knew exactly how to use some of it! The ministry here was in desperate need of an office where people can come to find information, have meetings, buy literature, hold trainings and even host our board meetings. Sean has been working at a tiny desk in our bedroom that he has to share with Maddy when she naps. I'm sure you can imagine the challenges with that arrangement. The office is actually going to be in the apartment that Margaret Smith lived in (the missionary from Guyana who was here for all of 2011) and provides two bedrooms to house visitors and ample office space! Plus, most people already associated it with CEF anyways!
The office will be officially dedicated this week with an opening ceremony of sorts and Sean will be working there next week!
Power Bill Drama
We finally received our first power bill and were told we needed to pay for three months worth of bills plus an $800 EC deposit… to be paid the very next day after we got the bill. Which just so happened to be the same time our rent was due. Basically, there was no "looking at our budget"… we just don't have that kind of money laying around! After much prayer, Sean went to our real estate agency that manages our property and asked if we could work something out. Thankfully, they were completely understanding and are letting us stagger their rent so we can pay the power company! The power company here is a "pseudo-private" monopoly and according to locals is inefficient and corrupt. So we weren't exactly surprised they billed us that way. Even going up to the office to pay our bill and deposit was crazy… Sean was there for almost three hours!
We are glad it all worked out and hopefully now that we have the power in our name and all the paper work done, we won't be billed like that again. And yet… it wouldn't surprise us if we do.
A VERY Busy Week
This week we will be having a training for the national board members in St. Kitts and Nevis. Our assistant director for the Caribbean region (aka Sean's boss) and his wife will be here for three days to train the board and meet with us. The training will end on Saturday with the dedication of our new office!
We are continuing to prepare for the Redland Baptist Church mission team… they will be here in just two and a half weeks! We have secured their housing and scheduled their 5 Day Clubs! Their morning 5 Day Club will be held at the Beach Island Primary School (school goes until mid-July here) and Sean had to bring 500 permission slips to the school last week! It looks like they will be teaching a very large club!
We are definitely looking forward to not only a busy week but a very busy summer ahead of us!