It's been over a month since we last updated our blog! Sorry! We've had a lot of things going on in October.
Last TCE Class in St. Kitts
We finished up our very last TCE class here. It's hard to believe! There were seven people who completed the class. Mr. Fitzgerald Semper, the National Director of Antigua, came to St. Kitts to help with our last class session.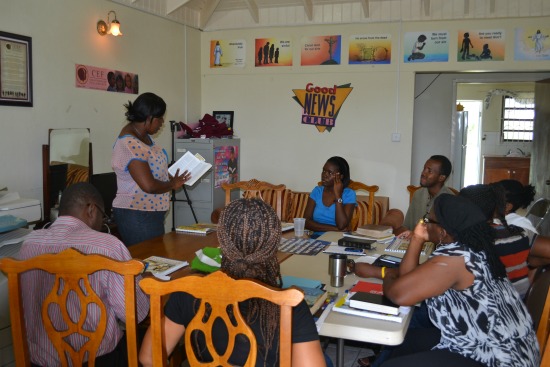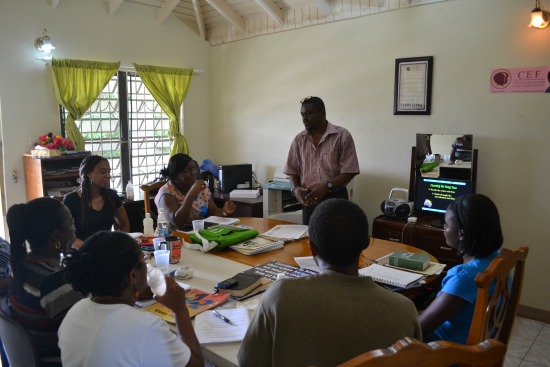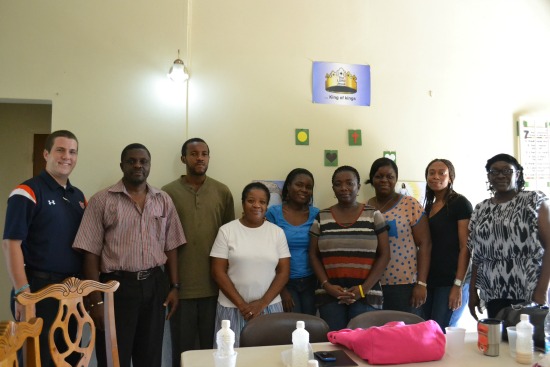 Group shot!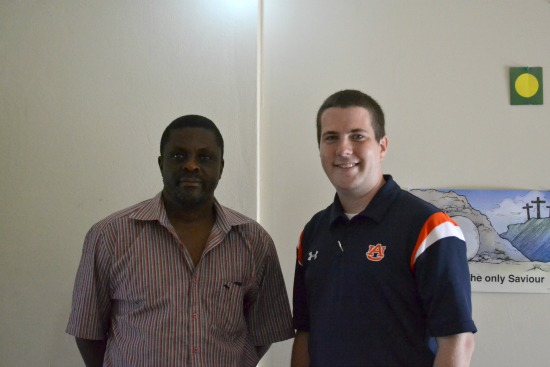 Mr. Semper and Sean
Good News Clubs
Our church partnership After-School Good News Clubs are in full swing! It's so exciting to see churches reaching out to the local primary schools in their area! Sean has been to several of these clubs. It was awesome to find out the club at William Connor Primary has also included Wonder Time in their ministry. CEF distributes the Wonder Devotional Book, a daily quiet time devotional for kids. Every week these kids bring their books to club, divide into groups with a leader and talk about the devotions they completed in the past week. It's a great opportunity for continued discipleship!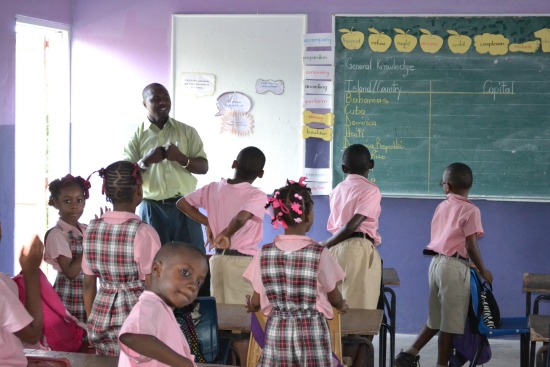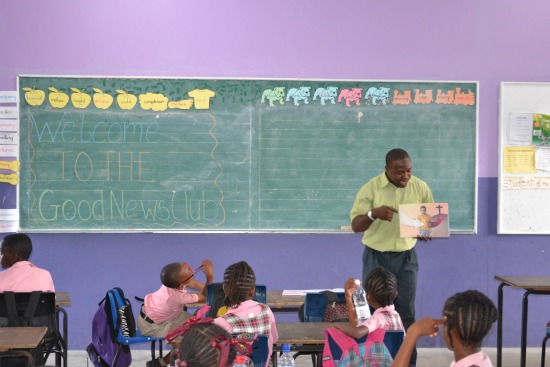 Wonder Time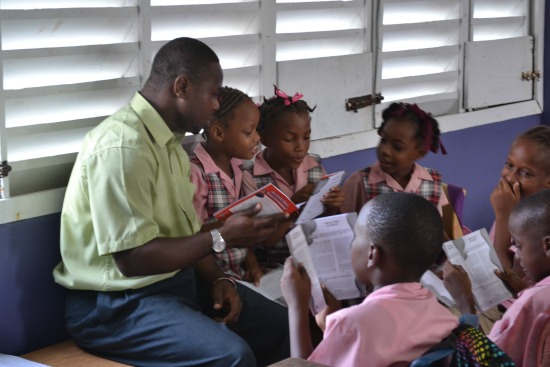 They broke up into groups to discuss the Wonder Devotional Book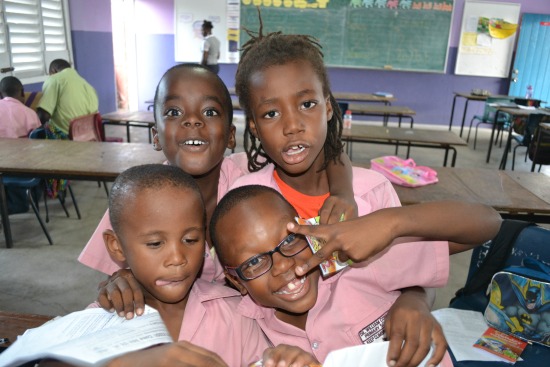 I (Mandi) Turned the Big "3-0"
We didn't do a whole lot for my birthday but had our closest friends on the island over for dinner. We grilled hamburgers and hot dogs and let all of the kids play together while we hung out. Just the kind of party I like! We also got to watch the Texas A&M vs. Auburn game… which has made us a house divided ever since A&M joined the SEC. Unfortunately, the Aggies did not pull through for me and we lost… much to Sean's delight. We are so thankful for the friends we have made here… it makes it that much harder to say goodbye in just two months!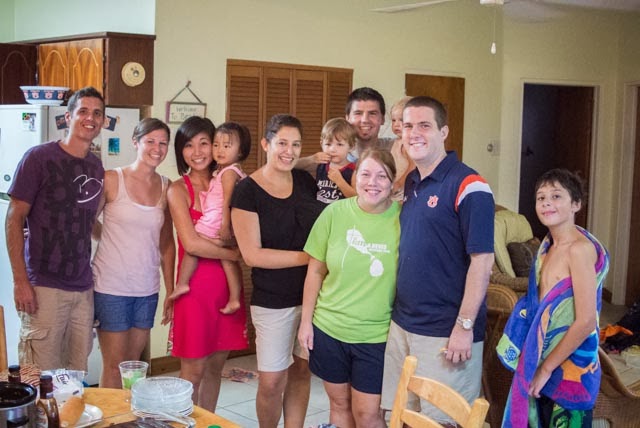 The CEF Caribbean Leadership Conference in Antigua
So this technically happened the first week of November. We left St. Kitts on November 2nd and flew an entire 10 minutes to the island of Antigua. The conference was awesome! Missionaries from just about every island in the Caribbean were there along with staff from America and Canada! It was such a blessing to spend the week with these people and to learn from them. Sean taught one of the main sessions about starting church partnership school-based Good News Clubs.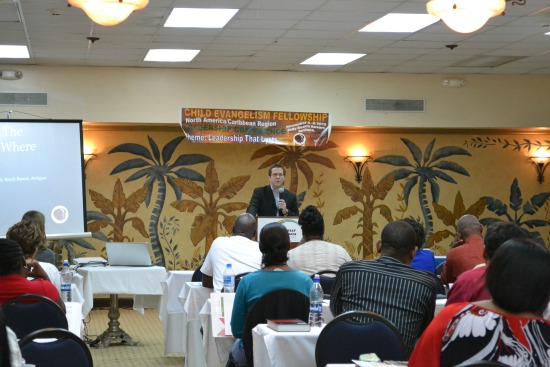 I also had the opportunity to teach a break out session about using the internet to update supporters and partners with your ministry.
Antigua is bigger than St. Kitts but the "look" is much the same. Although we will say, the nice parts of Antigua are VERY nice… Sean went to the grocery store and said it looked just like Publix back home! Talk about culture shock!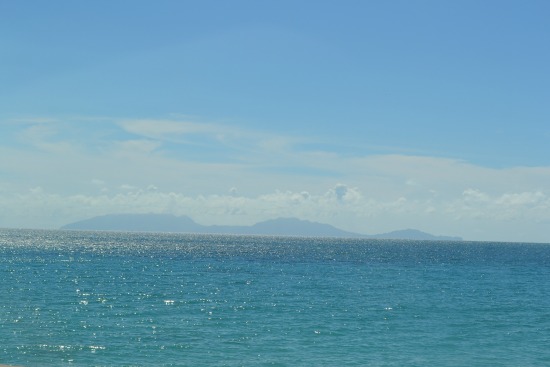 View of Montserrat from the South side of Antigua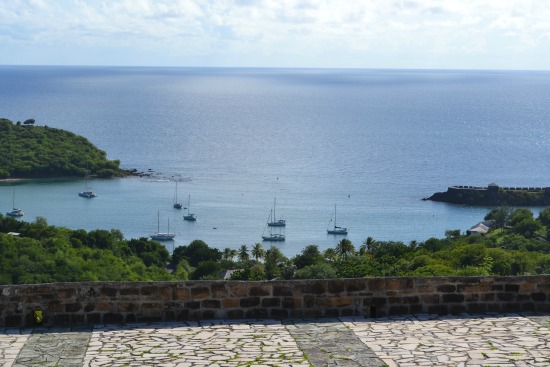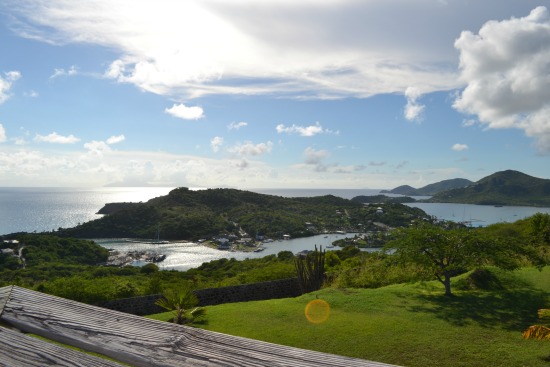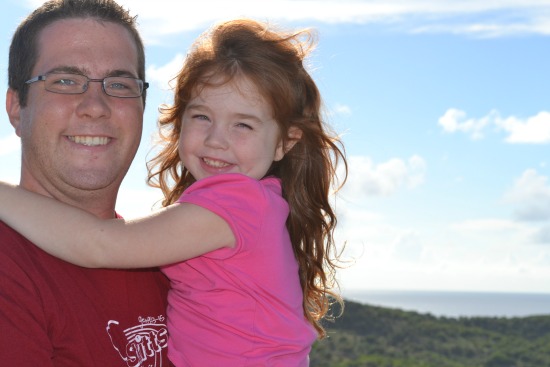 We were able to honor the Assistant Regional Directors of the Caribbean who have served many years with CEF. They are a wonderful couple and a huge support to all of the missionaries who serve in the Caribbean.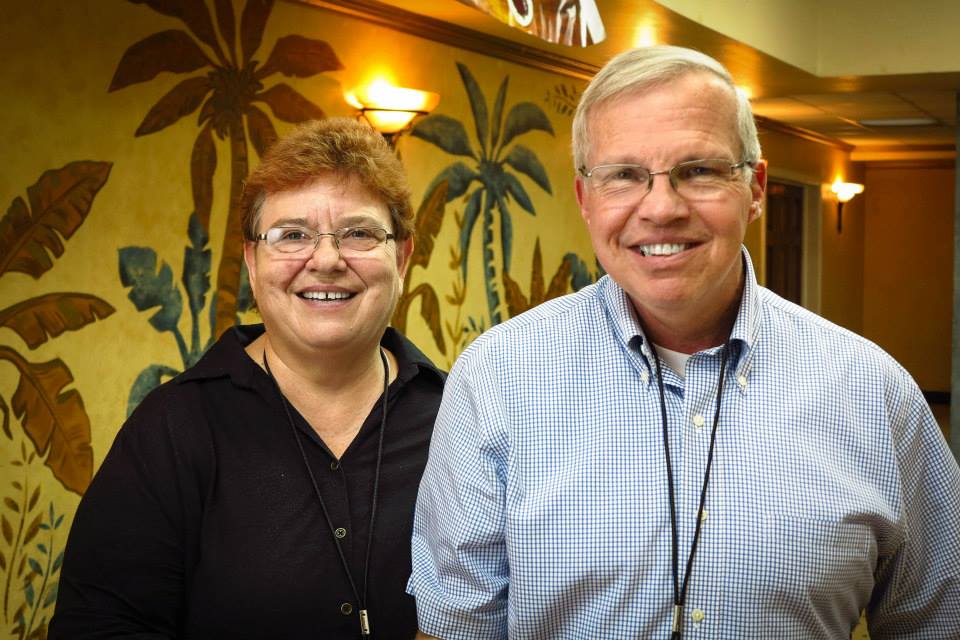 Steve and Kris Groome, Assistant Regional Directors of the Caribbean

Other Big News!
We have a couple of big things happening, one we can talk about now and something else that will have to wait a few more weeks… but…
Our tickets home have been purchased!!!
We will officially be leaving St. Kitts January 13th. We will fly to Turks and Caicos the same day and will be there for two weeks. On January 27th we will fly from Turks and Caicos back home to the good ole USA where we will be until July!
So our goals for November are to begin going through our stuff figuring out what to keep, what to sell or what to give away. We literally only have two more months until we leave. It is so bittersweet. We are excited to be no longer needed in St. Kitts but it's hard to say goodbye to friends and our home for the last two years.
It will go by fast. In two weeks we have Thanksgiving (with our church), the second annual CEF of St. Kitts banquet on the 30th, Maddy's birthday is December 6th, Mavis returns from her training, then Christmas, we must be out of our house by December 31st (we will stay at the office until we leave) and then we are gone.
Life always seems to move on doesn't it?