Two Saturdays ago we scratched one more thing off of our "getting ready to move to St. Kitts list"… we had a massive yard sale! Even though we will be living in a furnished rental we still wanted to downsize tremendously.
And we definitely did!
The night before our yard sale we stayed up sorting, pricing, sorting, pricing, sorting, pricing… you get the picture. Here are some views of our sun porch with everything on it.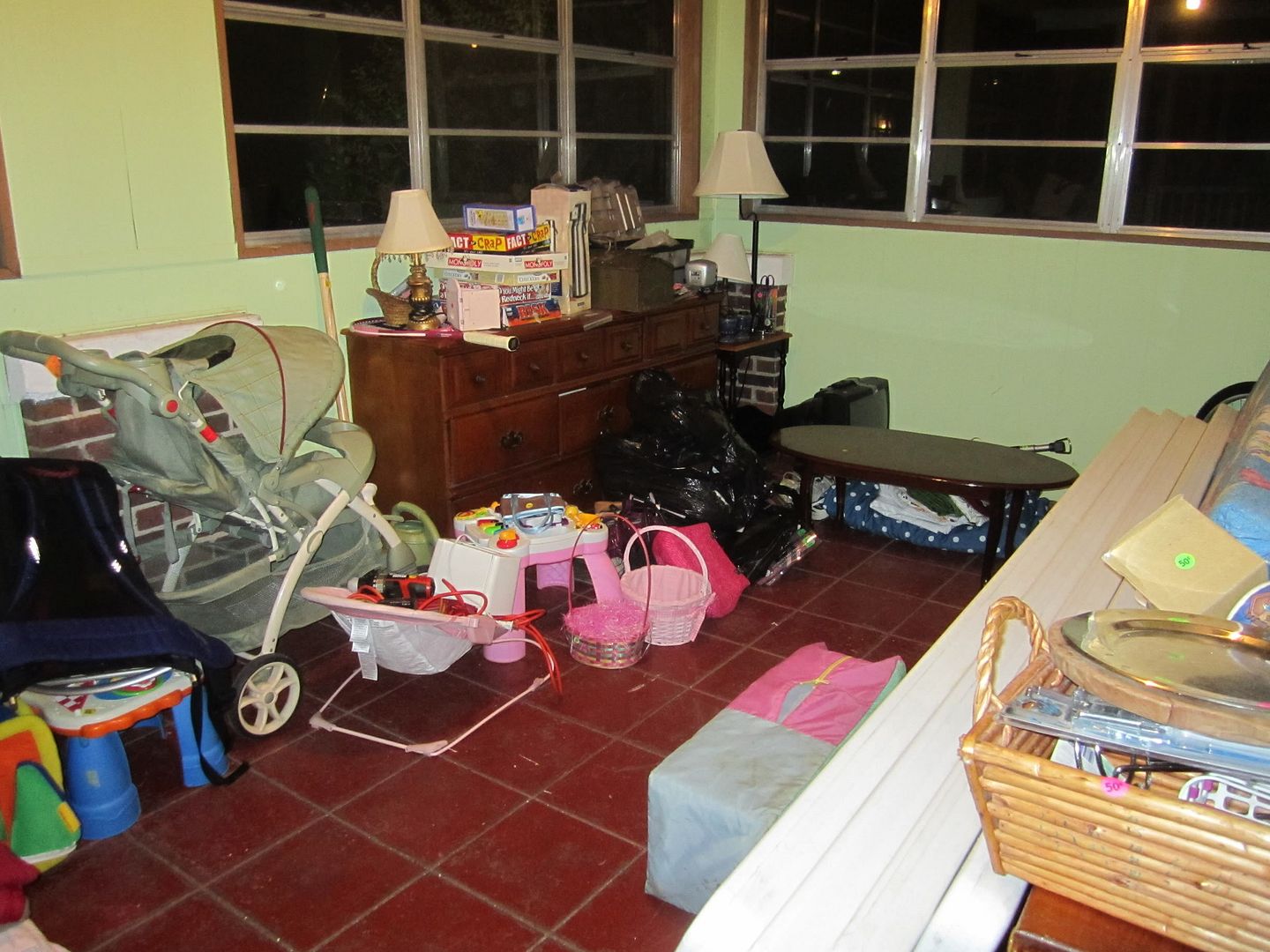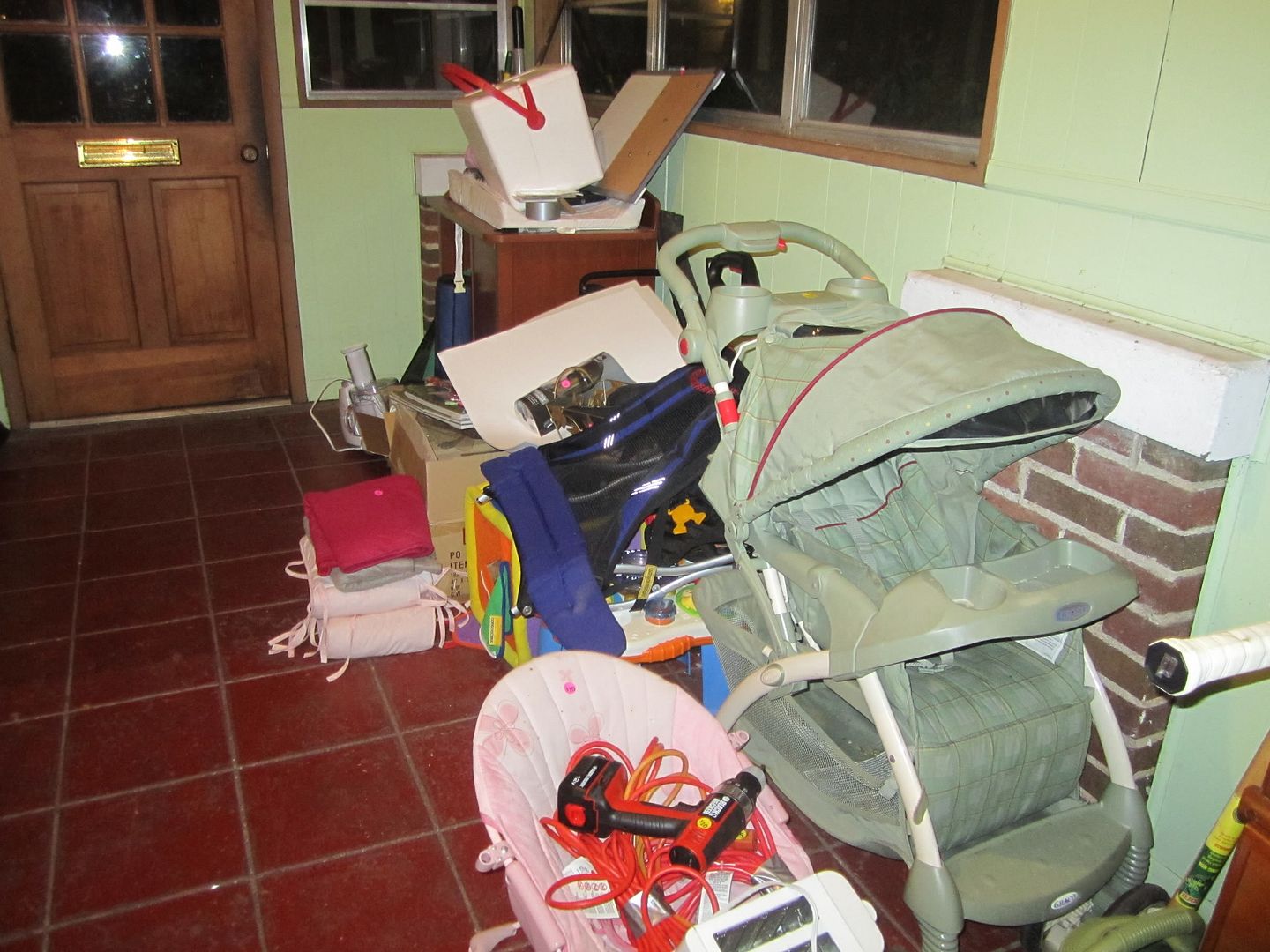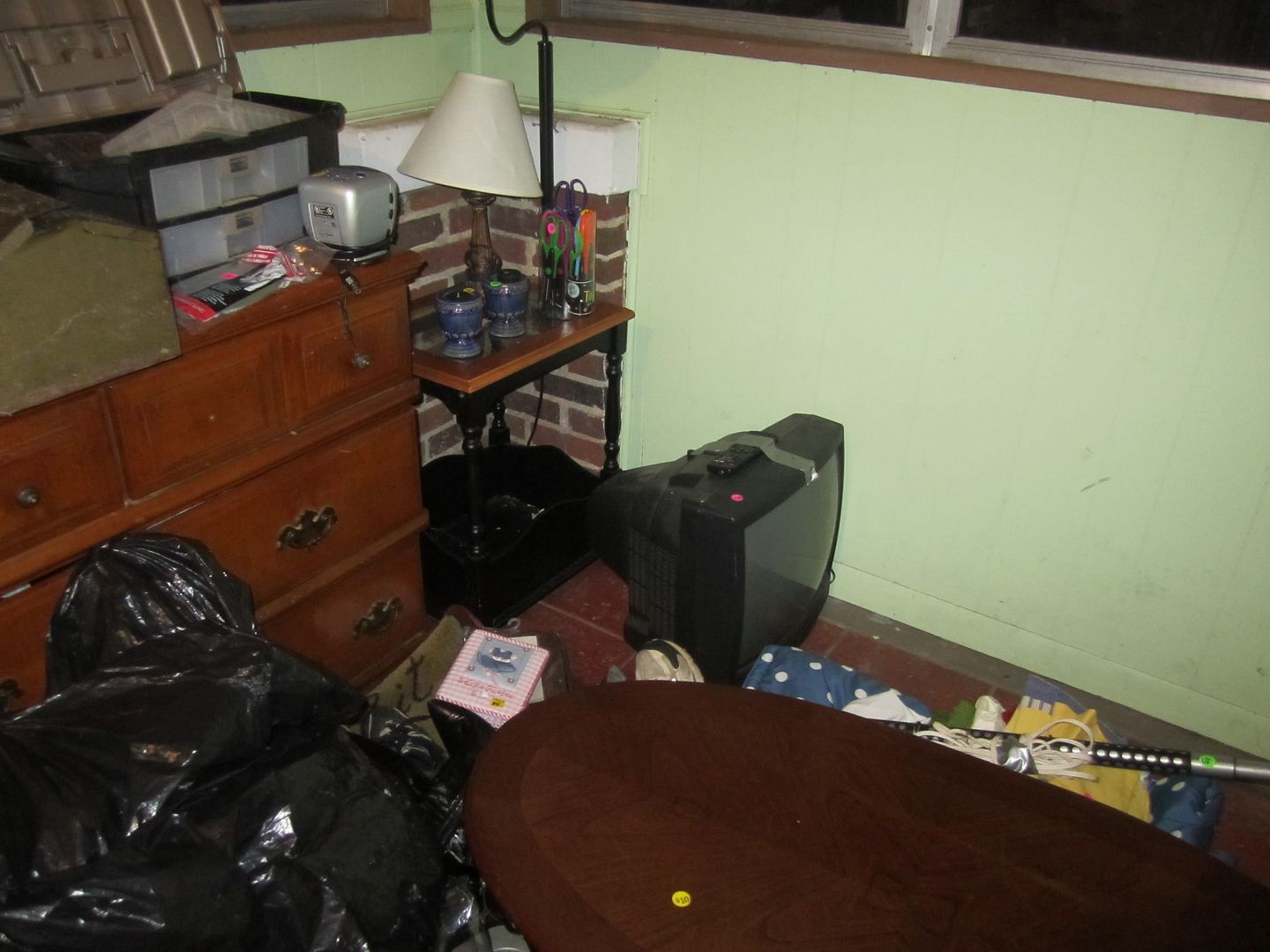 We were up way before the sun. The yard sale was advertised to go from 6am until noon but people started showing up at 5:15 as we were putting everything out! They even had flash lights with them!
We were able to sell about half of our stuff and made some much needed cash!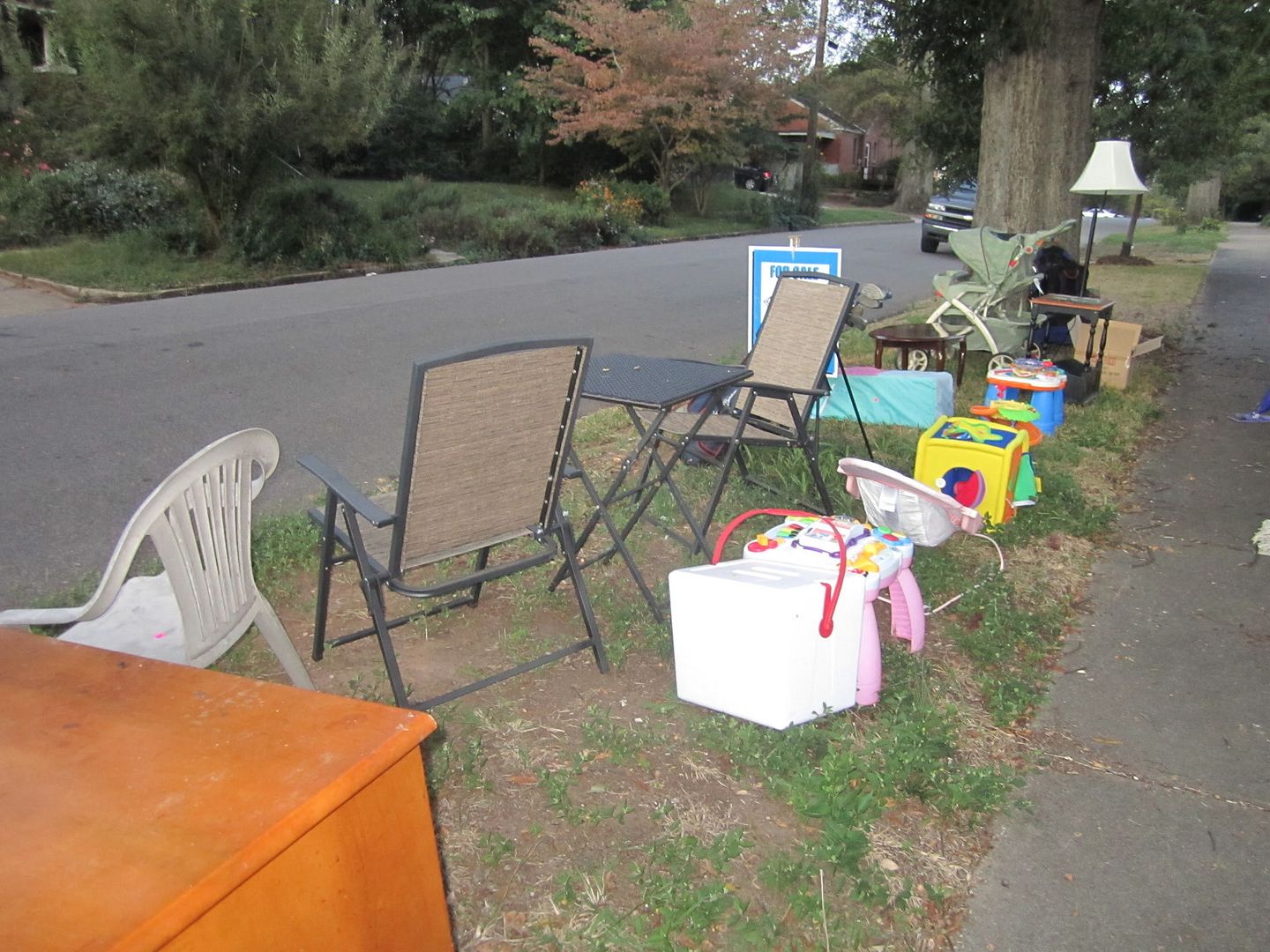 Although we won't be having more yard sales (we were exhausted!) we are still selling more of our stuff to friends and on craigslist.
It won't be long before the rest of our possessions are put in storage…