Well… in the last two weeks we have spent time in St. Kitts, Florida and The Bahamas! We are all experiencing "travel whiplash". It's hard to believe last week at this time we were only on day two of the CEF Regional Conference cruise… somewhere between Florida and the Bahamas. And yet, it feels like we've been "home" (in St. Kitts) for a while… it's been two days.
The week before we left St. Kitts was one of the fullest and most stressful weeks yet. I don't know if we really had more going on than usual or if knowing we would be in America at the end of the week made things feel crazier.
Nevis Informational Meeting
Sean was up early that Saturday morning to catch the ferry to Nevis. They held a very productive informational meeting. Lots of people attended… pastors, teachers, TCE trained workers, volunteers and others who wanted to know more about CEF. From the meeting there will be three schools adopted, Good News Clubs in two different community centers and another in a church! It is so exciting to see people "get it" and feel a burden to reach the children in their community!
On the ferry ride back Sean sat next to a Hindu doctor, in fact they were the only ones on the ferry! She was very interested in what Sean was doing in St. Kitts as a missionary and she had a lot of questions about Christianity. Sean was able to share his faith with her and she seemed very open. Pray for the Lord to continue revealing Himself to her!
Fig Tree Good News Club
So far we've had four weeks of Good News Club at Fig Tree! The second week went great! We had about 25 kids show up and we were able to share the teaching with two local TCE graduates! We had to miss the third week because we were in America but Sean was able to teach this week. We flew in on the same day of Good News Club so Maddy and I stayed home (our day started at 5am) thinking there would be two other teachers to help Sean. There are two things in St. Kitts that will cancel events, rain and holidays. If either one is happening you can guarantee nobody will show up to an event. Monday was rainy AND a holiday. However, 19 kids showed up! Unfortunately, the teachers didn't… Sean had to teach by himself. We will need to get a little more organized in leading this club. 🙂
We Got our Visas!
After trying for two months we finally received our visas the day before we left! Talk about waiting until the last minute! We were not allowed to be here with CEF but were told we need a church to cover us. Thankfully, getting a church to endorse was not an issue. Our visas say we are here with Cayon Church of God but what's important is that we are here legally for the next two years! When we came back into the country on Monday we went through the "Residents" line, our passports were stamped, no questions were asked and we went through without any issues. It was the smoothest entry we've had yet!
Our Trip to America
We left on a Friday afternoon and had a smooth flight into Miami. By the time we made it through passport control, customs and got our rental we were wiped. However, that didn't stop us from going to the first Chick-Fil-A we could find! It tastes even better when you haven't had it for so long… trust me.
We spent the weekend in Ft. Pierce, Florida… we ate a lot of food we can't get in St. Kitts… in fact we ate Mexican food three times! (You can't even find tacos in St. Kitts!) And of course McDonald's, Taco Bell, Dunkin Donuts and Starbucks. We went to Target, the Mall and Publix! It was amazing! And so clean! The Pennell's made us dinner one night and we got to stay in their sister's condo! Maddy enjoyed watching Nick Jr (we don't have it here) and we enjoyed the central air conditioning! It was such a blessing to stay there!
CEF Regional Conference
The next Monday we drove to Cape Canaveral, Florida and boarded the Monarch of the Seas (Royal Caribbean) to attend the CEF Regional Conference. A cruise may seem a little extravagant but it's was actually cheaper than having the conference at a center in the States somewhere. We were able to meet and spend time with missionaries all over the Caribbean… national workers AND people like us! It was refreshing! Being on an island can make us feel isolated sometimes, so it was encouraging to spend time with others who are working in the region, hearing about their ministries and just relating to each other's hardships.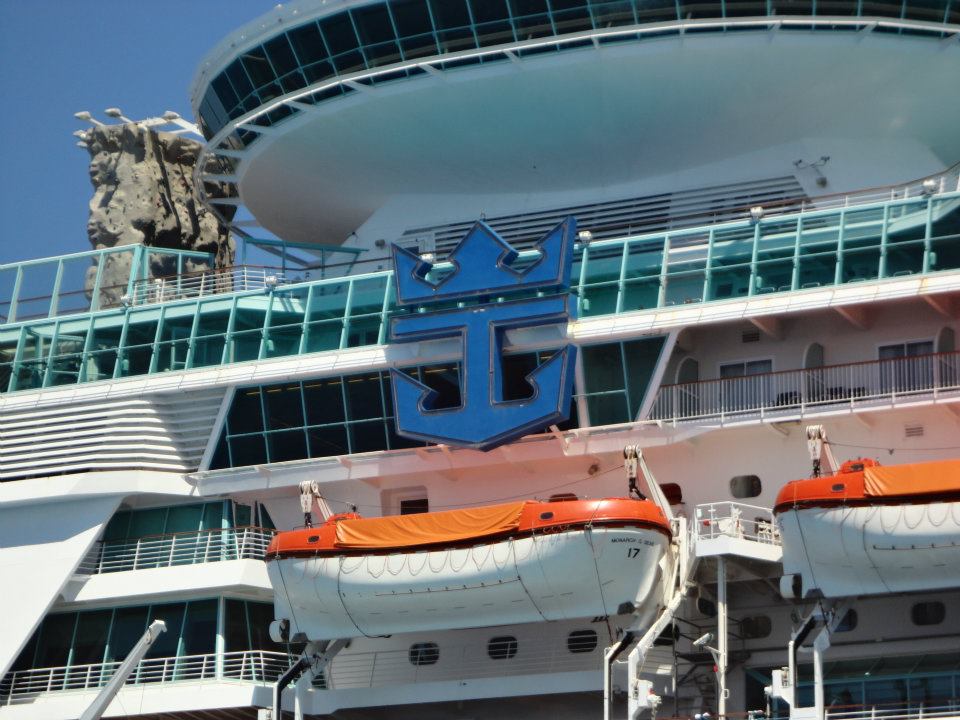 It was a four night cruise with only two stops, one in Nassau, Bahamas and the other in Cocoa Cay, Bahamas. In Nassau we split up into groups and went to different primary schools to teach mini Good News Clubs! Nassau reminded us of St. Kitts just on a much bigger scale. (They have over 250,000 people). Because we were doing ministry in Nassau we didn't get a chance to see much of the city but CEF of the Bahamas did make us a fabulous lunch full of local food including conch fritters! One thing Nassau has that St. Kitts doesn't is a Starbucks which we of course, stopped at before getting back on the ship. 🙂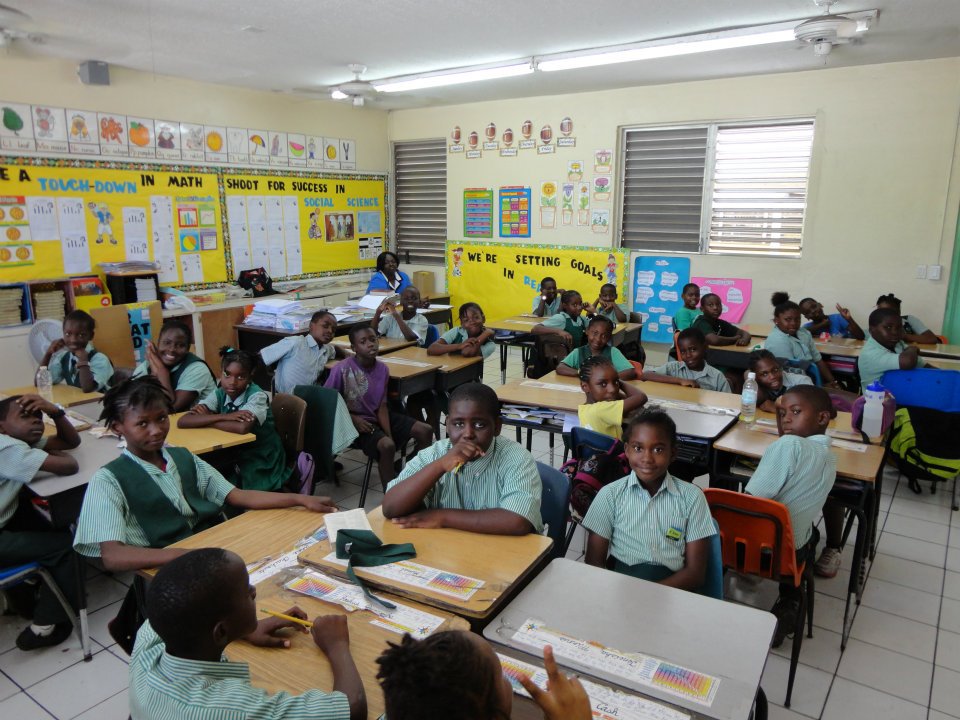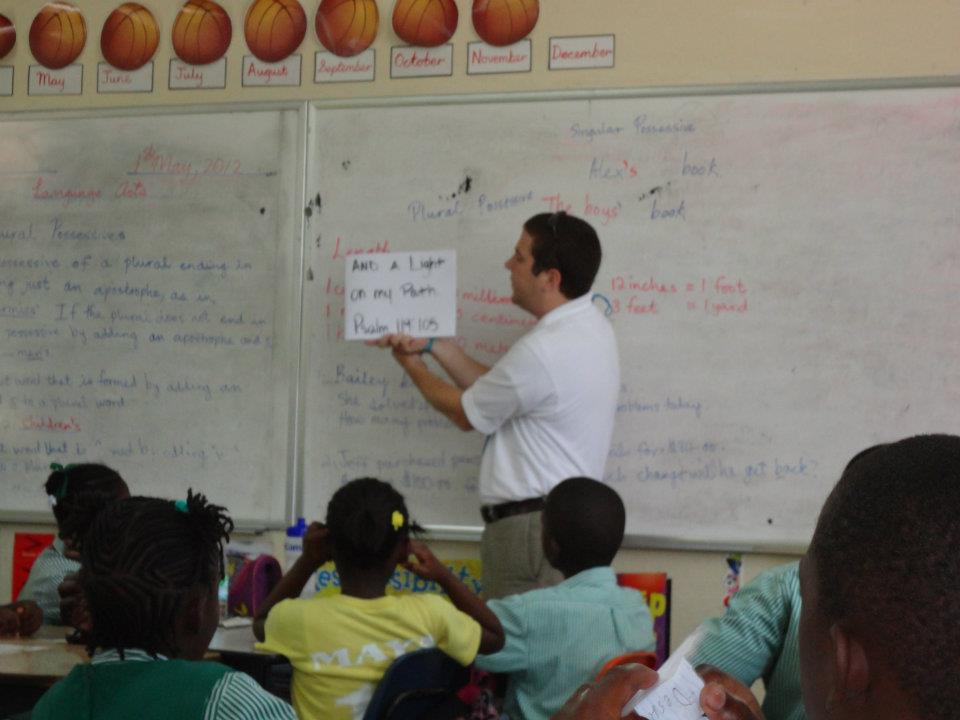 Cocoa Cay was our beach day… it is Royal Caribbean's private island. It was gorgeous… white sand, crystal clear water, cool breezes. But to be honest, Sean and I left thinking St. Kitts was way better. To us, the sand was too "rocky" and hurt our feet, there were so many people in the water that the sand was all churned up so you couldn't see anything and the water was C-O-L-D! It was nice, but I think we are a little spoiled when it comes to nice beaches!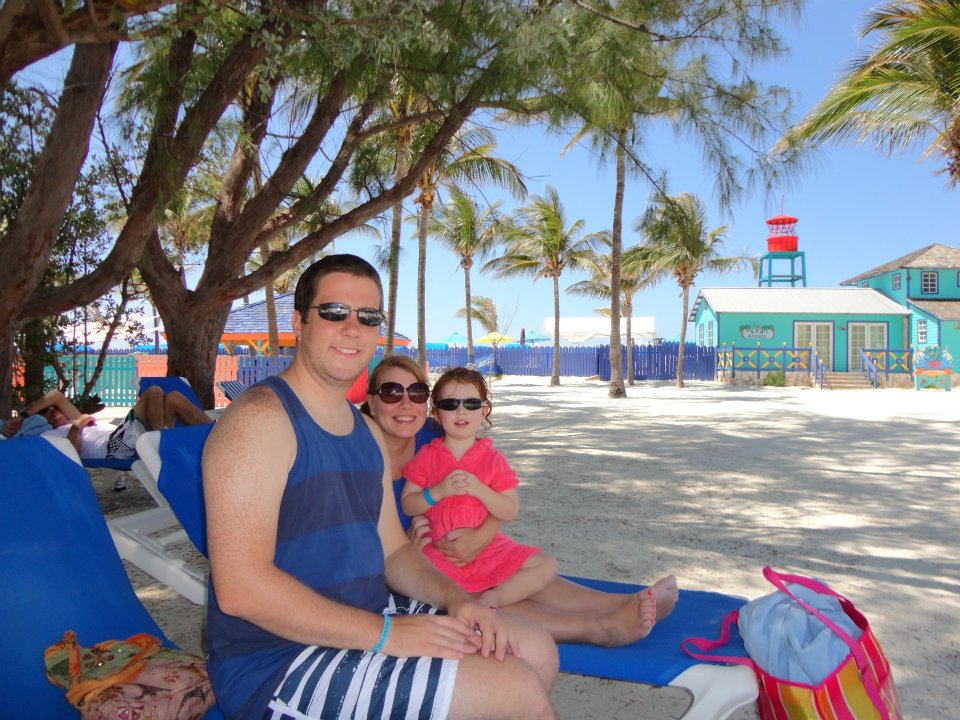 The conference and cruise was wonderful… the food was great too! Sean ate steak every night because we don't really have beef in St. Kitts! Maddy enjoyed eating ice cream every night! But our favorite part was being with our CEF Caribbean family.
Back to St. Kitts
We returned from the conference on Friday and headed back to the condo. We rested and went for ice cream with Marshall and Kim Pennell. We spent the weekend stocking up on things for St. Kitts, eating more of the food we have missed and hanging out with our friends. We were up at 5am Monday morning and driving off by 6am for Miami.
Sean was ready to get back, Maddy was excited to ride on an "AA" plane (that's what she calls American Airlines… she gets a lot of giggles from people) and I wanted to stay! I mean, I was ready to get back because I know this is what the Lord has for us, and I like being here, but I had forgotten how much I love life in America. I think our trip, as good as it was, made me a little more homesick. But it was worth it.
What We Are Doing Now
Sean is doing a lot of work on the computer, expense reports, support raising, emailing… "glamorous" missionary work… but it has to be done. We are starting the process of finding a place for mission teams to stay… our first team will be here in just two months! And Sunday our Ladies Bible Study starts again. We will be doing 12 Extraordinary Women by John McArthur and I'm leading it! Most of the time we will be getting ready for the summer and the 5 Day Club ministry!
So that about sums up the last two weeks for us!