We arrived back to Turks and Caicos on June 22nd knowing a few weeks later we would be moving back to the States. But at that point we were just focusing on hosting a mission team from South Carolina. This was an awesome group! They served with us from June 27th – July 4th and were a huge blessing to us personally and also for the ministry in TCI. The group taught 5 Day Clubs at three primary schools, reached 194 children and counseled 4 kids who made professions of faith in Christ! To God be the glory! On Wednesday evening they split up and attended a couple of churches and on Friday they taught the largest teacher training class TCI has ever had. 53 people from 11 different churches attended, how awesome is that?! We were shocked… especially considering it was graduation week… we were told not to expect much.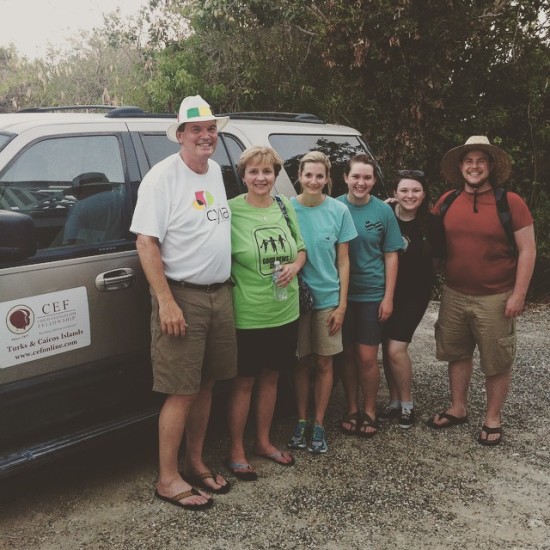 The Simpsons, Tyson, Sarah, Sarah and Ryan – The Team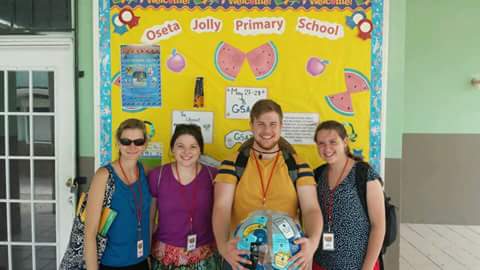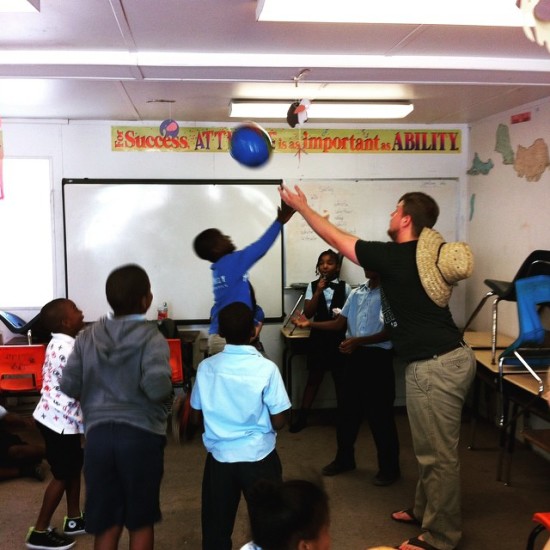 They did a great job AND helped us replace the alternator on our vehicle when it broke down!

They left on July 4th… it was sad to say goodbye. That night we watched a video of fireworks… we'll have to make up for it next year.
On Sunday, July 19th Sean and Maddy went to the TCE graduation at United Christian Baptist Church. The service started at 6am and we were still planning on making it to our own church's service that morning… so… we let Riley-Grace stay home instead of waking her up so early. Sean taught a TCE for seven ladies at the church (this is a great Haitian church) before we left in April so we were very happy he was able to make the graduation. The service was in Creole… something Maddy won't soon forget! And Sean had to speak through a translator!
Moving Back To The States
For most of July we were consumed with the whole moving process. EVERYTHING was up in the air. We had an idea of when and how things would happen but up until the last week we were still waiting on the Lord to make it all work out. We didn't know when we were leaving, where we would live when we got back or what school Maddy would attend (or if I would homeschool her). We couldn't purchase our tickets home until we sold our vehicle… but we told the owners of our house we would be out by July 31st. Our neighbors wanted to buy our vehicle but just a few days before they were ready, the wife had to get her appendix removed… there were complications and she stayed in the hospital for over a week. A lot of our stuff was packed up and we still hadn't purchased our tickets home! But of course, the Lord was in control, everything happened in His time.
We tried to get together with friends in TCI, get things set up for the ministry to continue and enjoy living overseas for just a few more weeks… going to the beach, eating Caribbean food and spending time together as a family. Maddy rode her bike a lot (and without training wheels!), Riley-Grace fed the fish in the canal, Sean and I soaked it all in. And just like that, it was time to go.
Because we waited so long to purchase our tickets, our normal flight to Miami was crazy expensive so we had to fly to Charlotte, North Carolina instead. The whole process at the airport was a nightmare but we made it. And we were able to enjoy a couple of days to relax and transition a bit in Charlotte. We took the girls to an awesome science museum (Discovery Place) downtown… they LOVED it. The next day we took it easy, swam in the pool and went back downtown to a fun market (7th Street Market). We woke up the next morning and we flew to Pensacola (a much better experience!) and have been in Spanish Fort at a missionary house since then.
It's been great seeing family, shopping at grocery stores for 1/3 of the price, having central AC and NOT getting bit by mosquitoes constantly. But it's all still a bit surreal for us. We don't really "feel" like we live here yet. I look back at our life for the last 4 years and can't believe it's really over. We are still working in the Caribbean but we aren't going to be living there. We have a lot of adjustment coming, that's for sure. On one hand we are very excited to be home but on the other hand, we have all changed so much and we miss being in the Caribbean everyday. (Even with all of the issues!) It will take time…
We've been scouring the internet for furniture deals (since we have none) and a car. We wanted a SUV with 3rd row seating, under 10 years old and under 100K miles… let's just say there hasn't been much (nothing really) to chose from in our budget. But God provided once again and we purchased a 2008 Hyundai Veracruz last Saturday!
We plan to come to Montgomery around September 1st. We are praying for a missionary house to be open at the beginning of September, but it could be later before it is available. We get to stay there for 3 months so we can get everything ready for a house (finding one, furnishing it, etc.) and everything else that comes along with living in the States again. When we get to Montgomery though, it looks like Maddy will be attending Montgomery Christian School… she will be in 1st grade!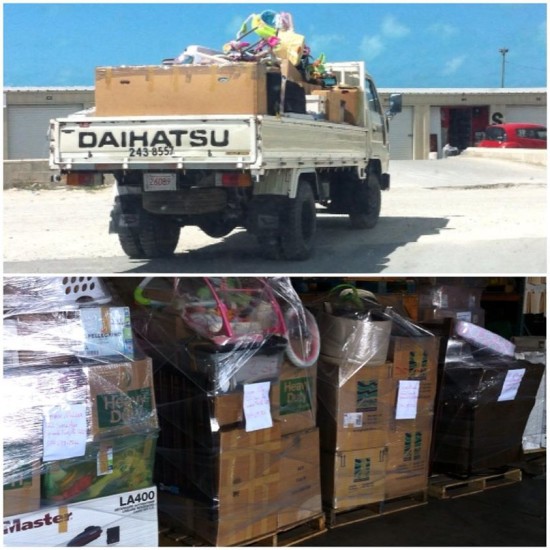 Our stuff at the port in TCI waiting to be shipped. IT'S STILL THERE! Pray it comes soon!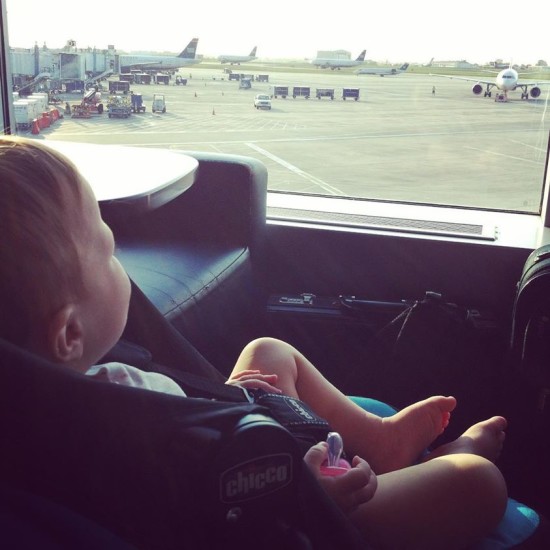 Watching the planes in Charlotte, NC.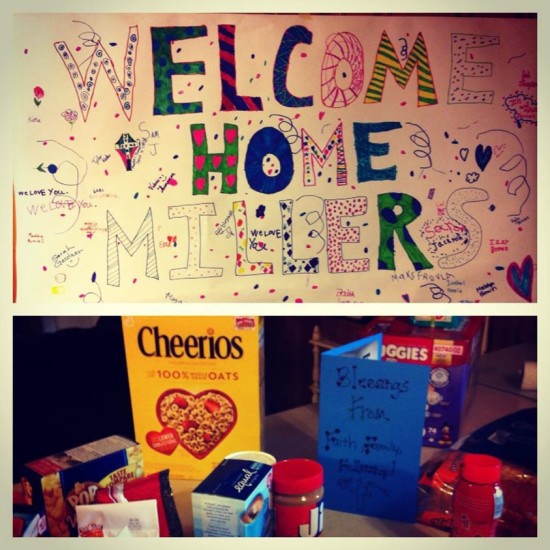 Welcome home goodies at the missionary house from the WOW kids at Faith Family!
Our "new to us" 2008 Hyundai! We really like it!
This August we celebrate Sean's birthday, might welcome our niece (she is due Sept. 7th) and we have a Caribbean leadership conference at the end of the month in Orlando. We aren't certain yet if Riley-Grace and I (Mandi) will be able to go yet, so please be in prayer. She isn't weaned yet so needs to go with me but we aren't sure how that will all work out. Sean officially begins his new position on September 1st!