We are missionaries with Child Evangelism Fellowship, the world's largest children's ministry! CEF has national-run ministry in almost every nation of the world!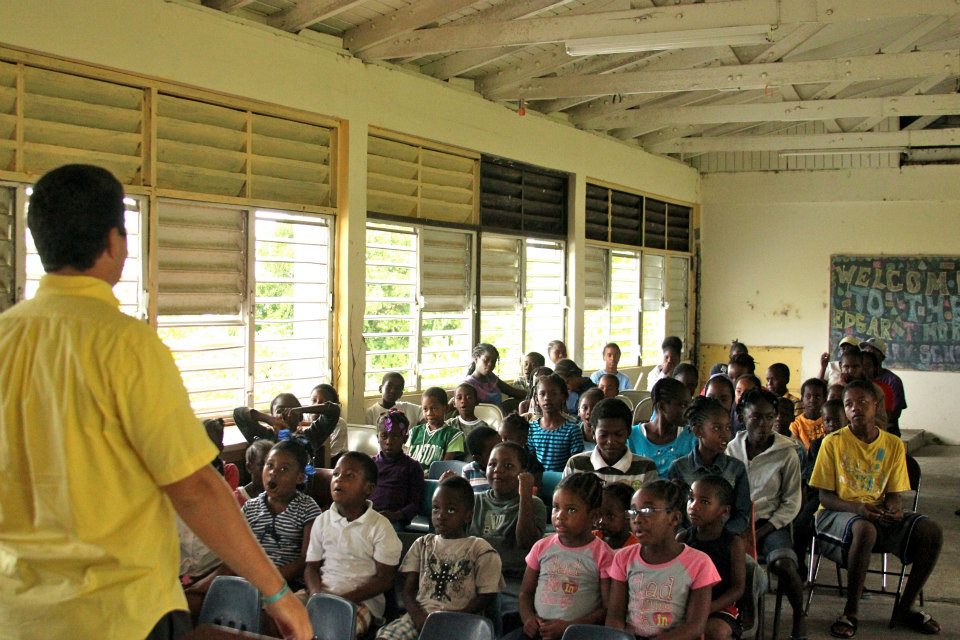 Specifically, we are serving five island nations, Bermuda, Bahamas, Turks & Caicos Islands, Antigua and the Cayman Islands. In 2012 we moved to St. Kitts & Nevis and served for two years. In that short amount of time we saw God move in mighty ways. Our goals were to help establish a strong national board, hire and train a National Director, help with local funding for the chapter and have CEF ministry taking place in various parts of the country focusing on church partnership after-school Good News Clubs. We were confidently able to leave at the beginning of 2014 because all of these goals had not only been met but were exceeded!
We moved to Turks and Caicos in 2014 to do the same thing!
Our mission is to work ourselves out of a job, as we feel locally led ministries are the most sustainable and effective. Though we have moved back to the USA and serve other Caribbean countries as well, our goals remain the same for TCI:
1.) Have ministry taking place in all parts of the nation
2.) A fully equipped and locally led National Board
3.) A hired and trained local person as the National Director
4.) The Ministry to be locally funded, including a National Office
We pray that EVERY Caribbean island will be reaching their nation's children with the Gospel of Jesus Christ!
Watch our highlight videos from 2012 and 2013!