Well, it has been a very crazy couple of weeks for our family…
On February 23rd we flew from Houston to Colorado Springs, CO for a one-week missionary debriefing/training. We were all very excited to go… Maddy was especially eager to play in the snow. Unfortunately, not even two hours after arriving I received a phone call from my mom letting me know my grandmother (Mamaw) had died unexpectedly. Sean immediately began making arrangements to get us back to Texas as quickly as possible. We were up at 4am the next morning on our way to the airport.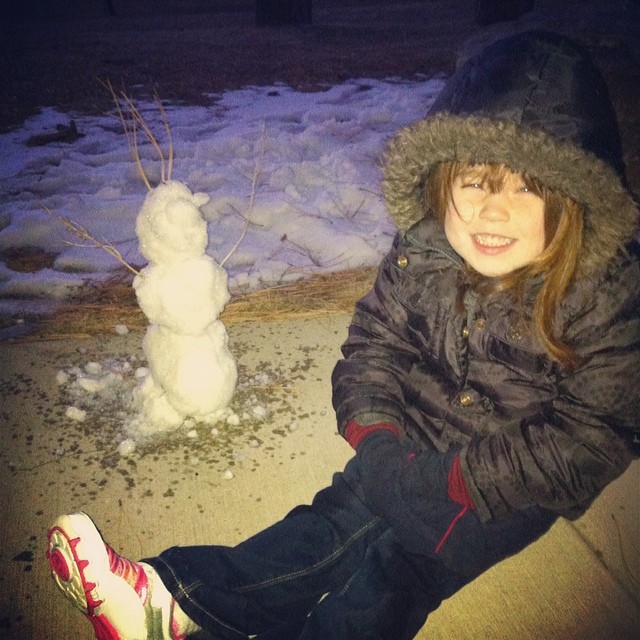 Maddy did at least get to build a snowman!
I cannot express how hard it has been for our family. I was very close with my Mamaw for my entire life. I grew up living in the same small town as my grandparents and have MANY fond memories of time at their home. Even now, three weeks later, it still seems surreal that she is gone.
My family (specifically my grandpa) asked Sean to officiate the funeral service… it was very tough for him but he did a wonderful job. I know my family is very appreciative of him. And if he didn't feel accepted before, he should now!
We all miss my Mamaw dearly. I want to say "thank you" to all of the people who prayed (and continue to pray) for us during this time, and for those who took time to send cards, emails and messages. We are extremely grateful to have so many people love on us.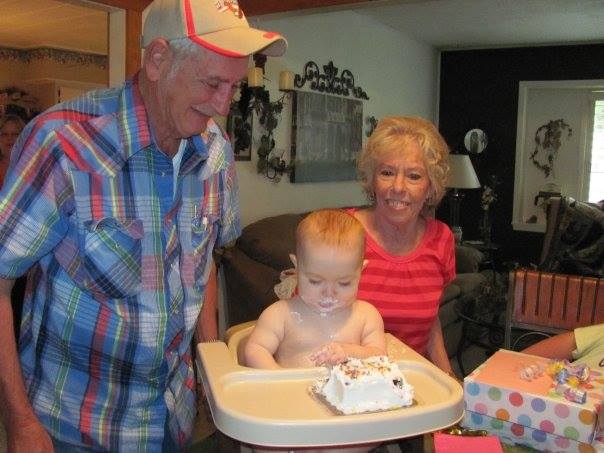 My Papaw and Mamaw at Maddy's 1st Birthday in Texas – 2009
Unfortunately we were not able to do the training in Colorado and we are now on a waiting list for possible cancellations. All of that is "up in the air" because after mid-April I will not be able to travel anymore.
Seattle
On February 28th we continued on with our travel plans and flew to Seattle, WA. It was the first time either of us had been to the Pacific Northwest! We had such a great time hanging out with our friends from ECC (Evangelical Chinese Church). They have sent teams to St. Kitts for two years in a row and it was finally our turn to visit them and meet people at the church. Sean shared at a youth group, preached in the main service on Sunday and we both shared at their Sunday School time. The church members are some of the friendliest people we have ever met!
And the food? They treated us to ALL KINDS of Asian food over our time there. Taiwanese, Korean, Chinese, Japanese… it was all so delicious! I think they have ruined Asian food for us now… nothing will taste the same after having the authentic stuff.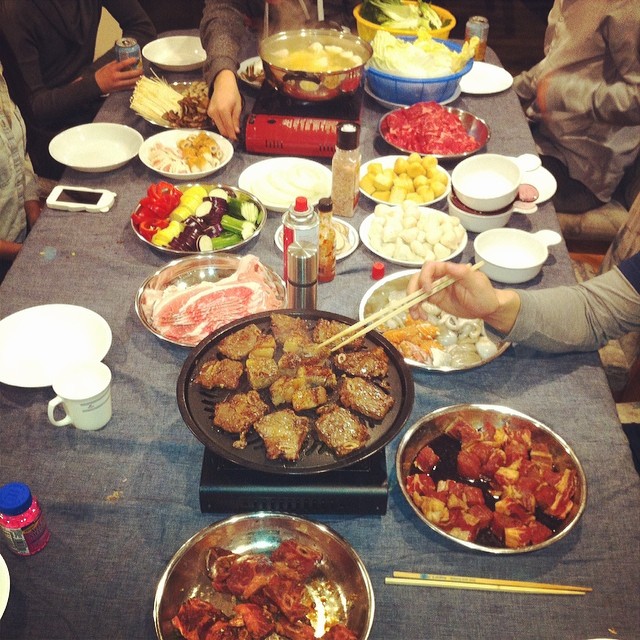 Hot Pot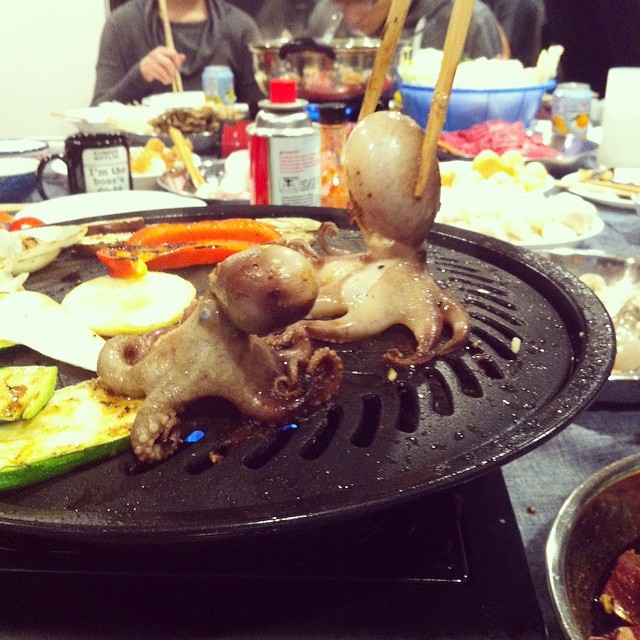 Baby Octopus
We had a chance to check out some of the sights!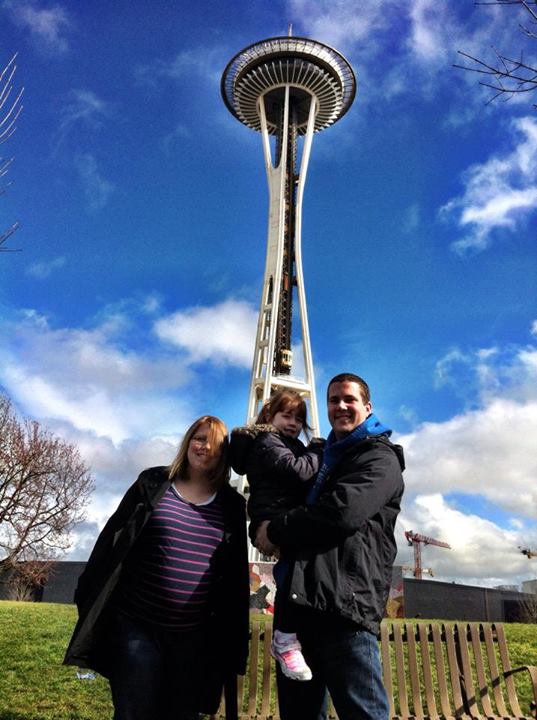 The Space Needle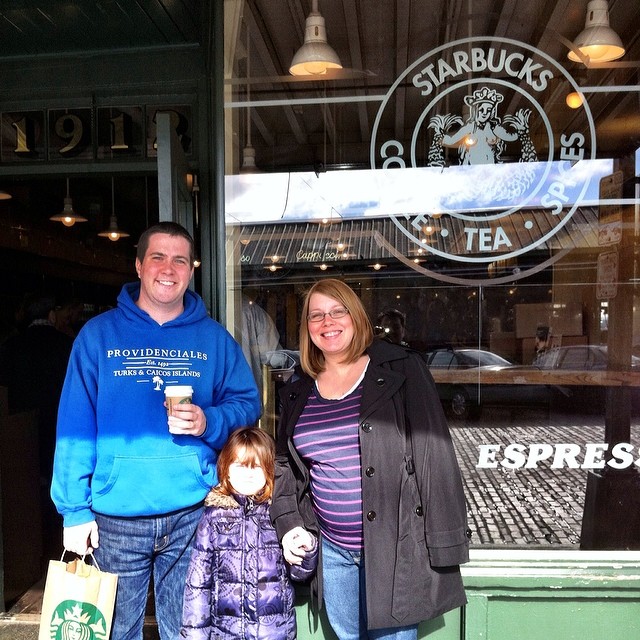 The original Starbucks… and the sun was shining (the only time we were there)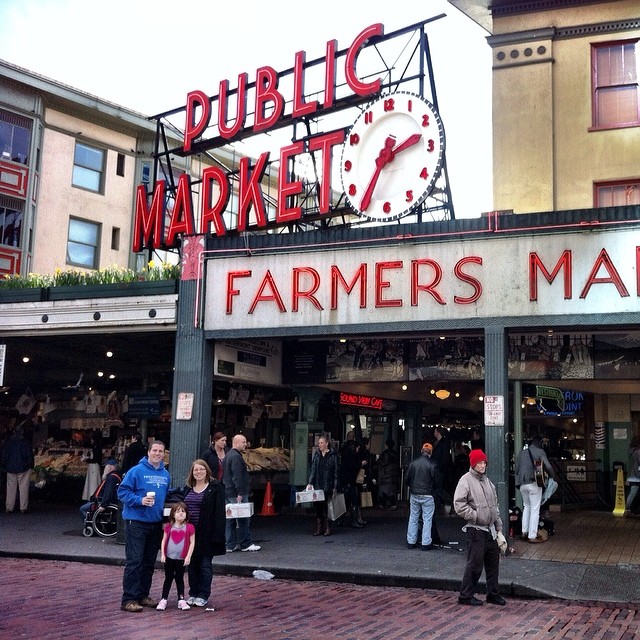 Pike's Place Market
The day before we left Seattle, we drove about 3 hours south to Portland and met with Nathan! He spent a month with us in 2012 helping us out with the ministry and 5 Day Clubs. He showed us all around the downtown area and some residential areas plus we ate at the famous Voodoo Donuts and Stumptown Coffee.
Dallas
We flew directly from Seattle to Dallas last Wednesday. We had a very restful time there with the Johnsons… a family that lived near Montgomery but moved a few years ago. They were so wonderful to us! Maddy felt like she was at her grandparent's house! Maddy went ice skating and spent a day at the new Science Museum downtown. We had dinner with friends and supporters every night. Sean shared about St. Kitts and Turks & Caicos with a Sunday School class, plus we were able to have a few minutes during the main service. We hadn't been to Dallas since just before moving to St. Kitts so it was awesome having the opportunity to update people with all that has happened!
Next on the Agenda
We are back in the Houston area now but we leave on Saturday for Spanish Fort, AL. We will be spending time with Sean's family and meeting friends and supporters for a couple of weeks. Then we will spend one week in Missouri at CEF Headquarters, go back to Spanish Fort for a week and then we will be in Montgomery to stay. We are almost done with our traveling because in just one week I will be in my last trimester!
We would appreciate your continued prayers for my family, for us as we travel and for our little Riley-Grace as she grows the next three months!