We thought it would be fun to show you our house! We get so many questions about what our house looks like we wanted to do kind of a "home tour" for everyone. We so wish we could give you a tour in person but a slightly goofy video is the next best thing right? We also included pictures for those of you who can't (or don't want to) watch a video. Of course, the video shows a lot more than what the pictures can.
Some things to know, we started the video in the car because we wanted you to see what our neighborhood kind of looks like… and it's hot so you can definitely hear the AC blowing full blast!
Also, we are a little cramped but when we get an office and move all of our CEF stuff into it, we will have more room for storage.
The house is not super clean and it's not quite where we want it yet. We still have some organization and decoration to do!
And, I think I sound silly but oh well!
Enjoy the cameos from Maddy and Riley-Grace!
Here are the pictures…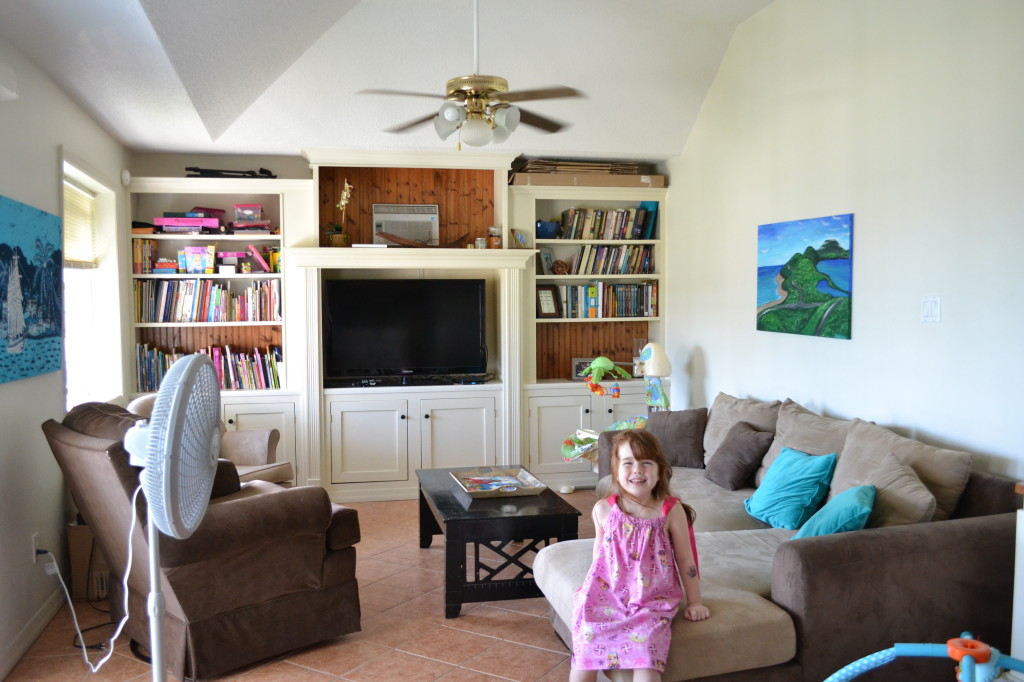 Our Living Room – and the TV came with the house 😉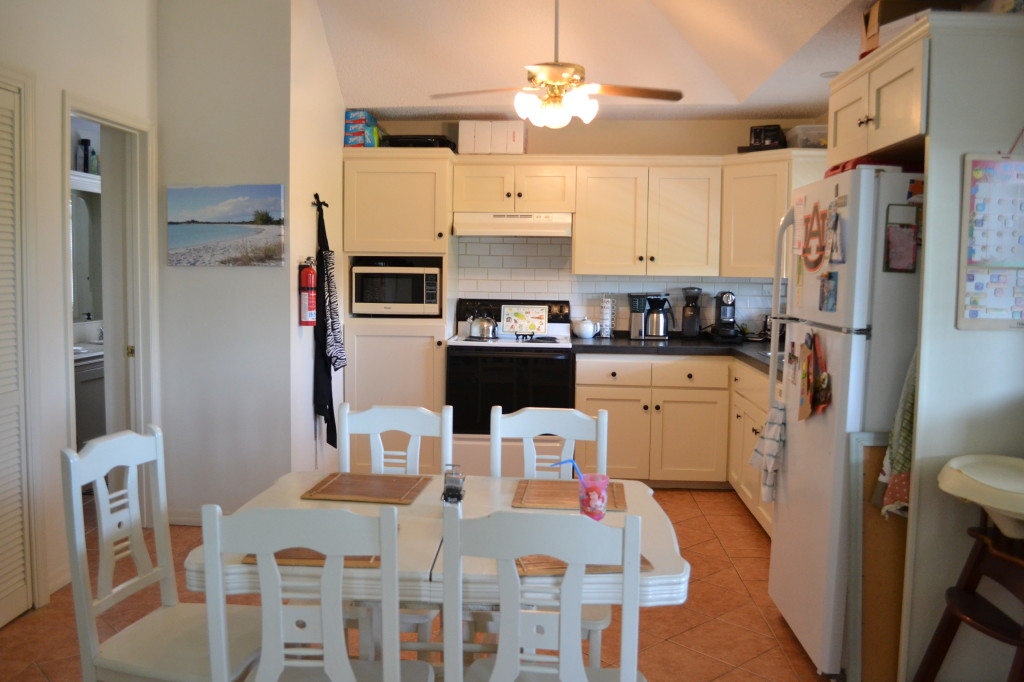 The kitchen and dining area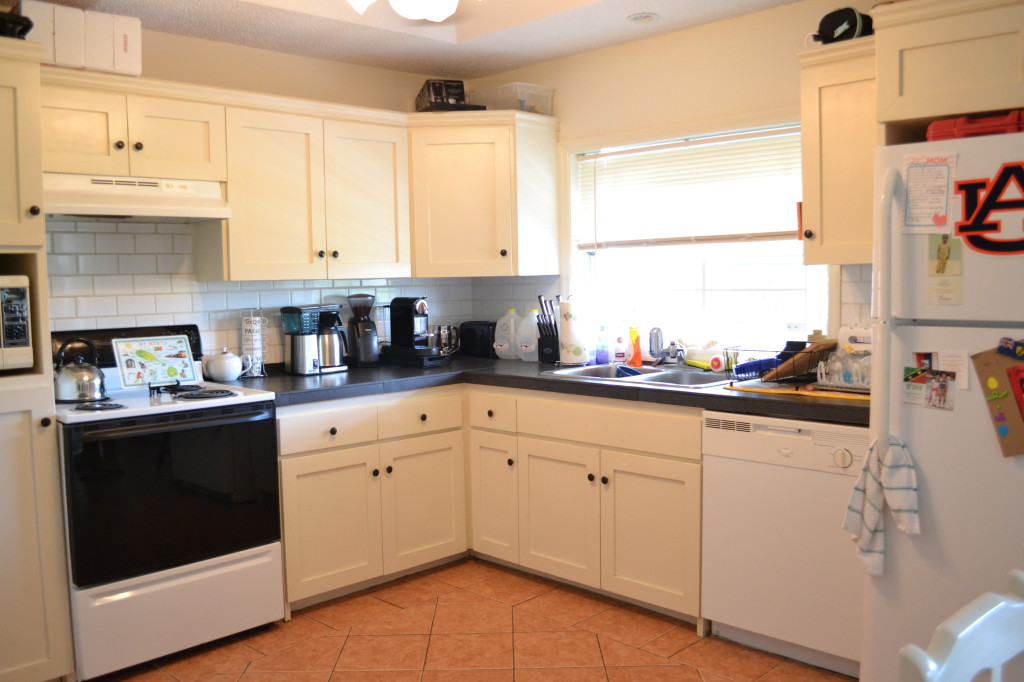 Kitchen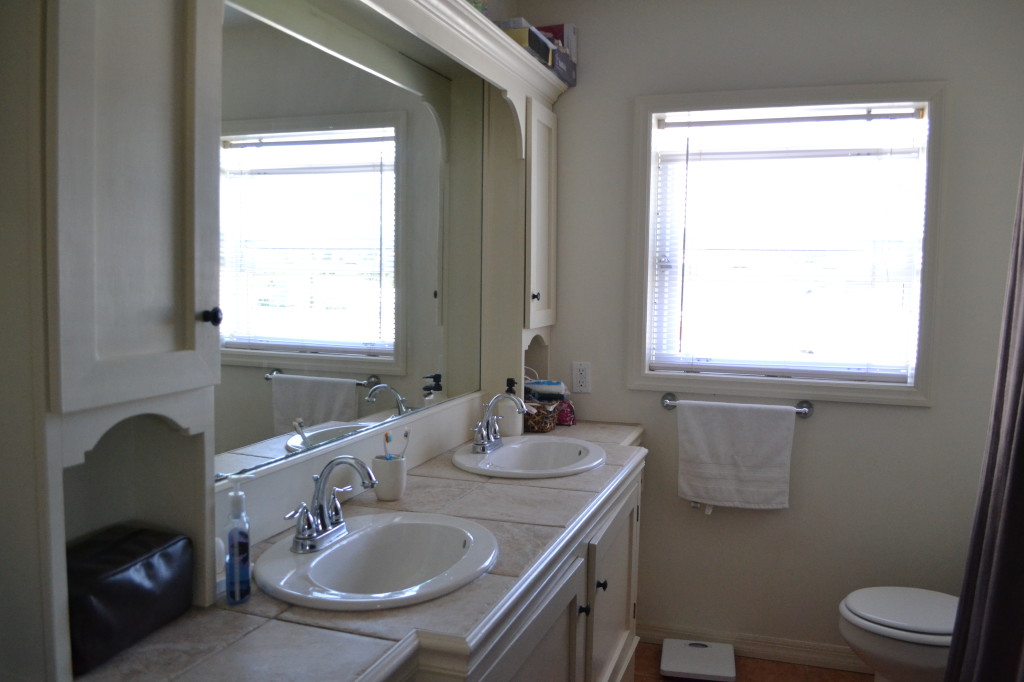 Our bathroom with double sinks!!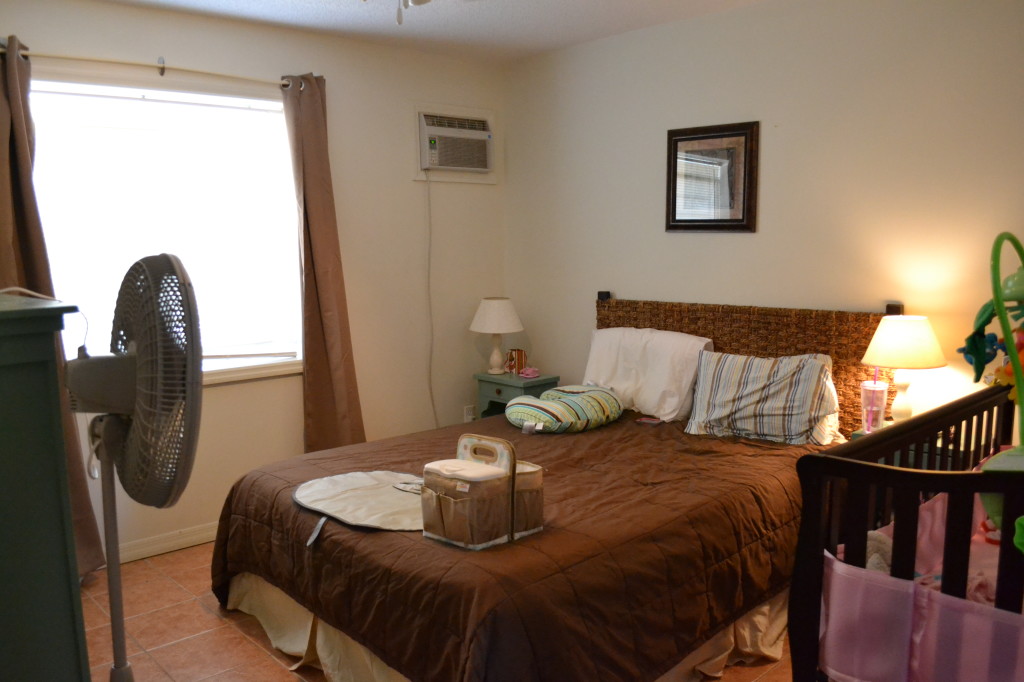 Our bedroom with mismatched pillows and Riley-Grace's changing mat on our bed!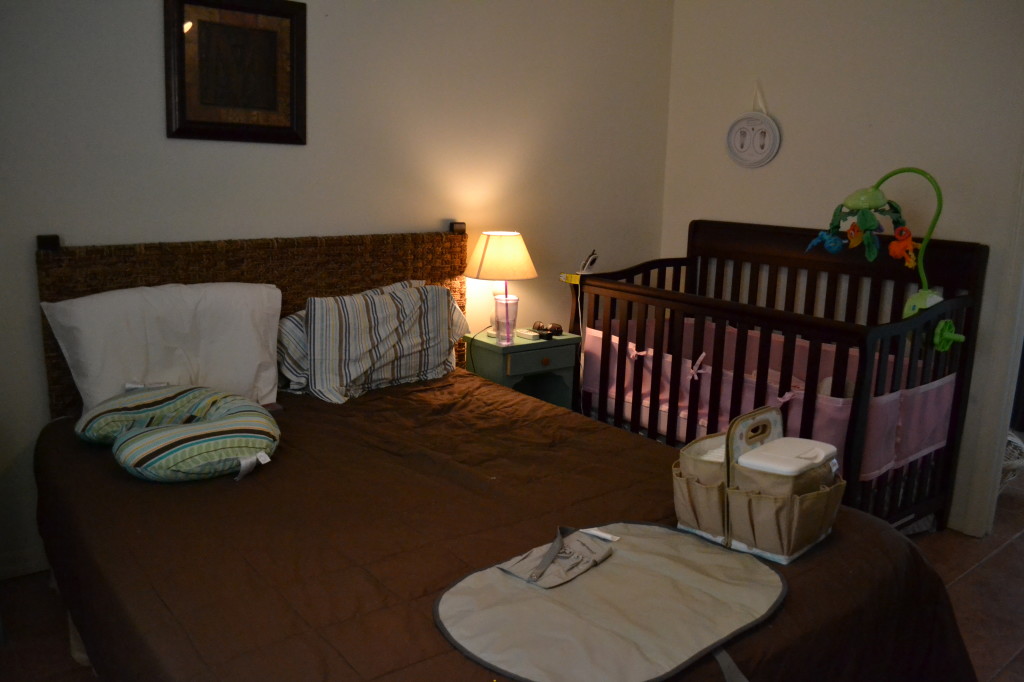 Another view of our room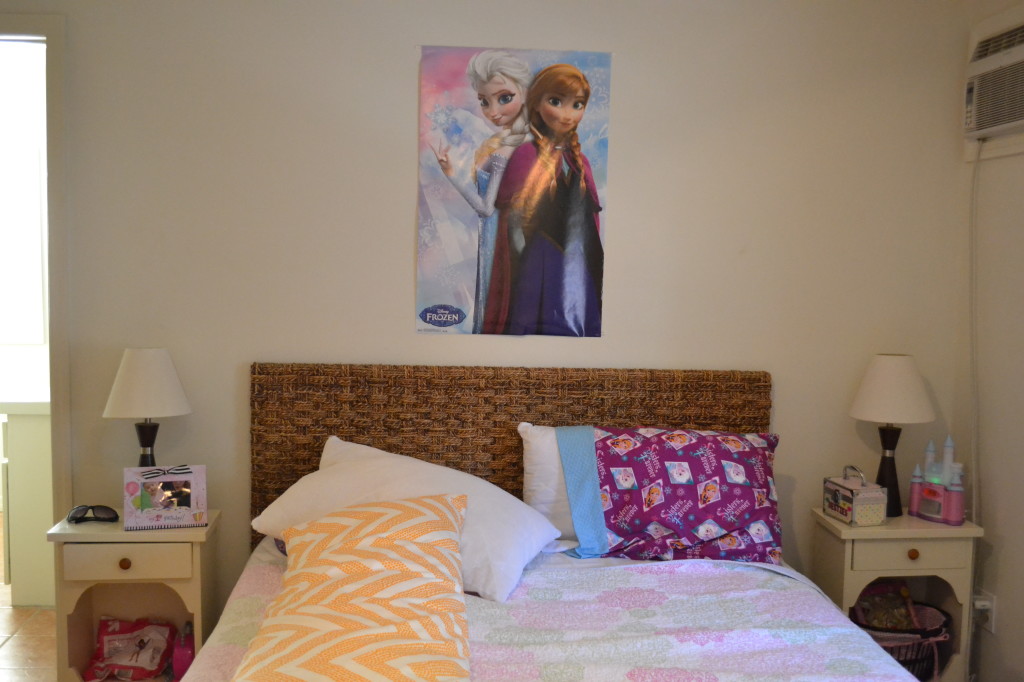 Maddy's room… she made her bed by herself. Can you tell? 🙂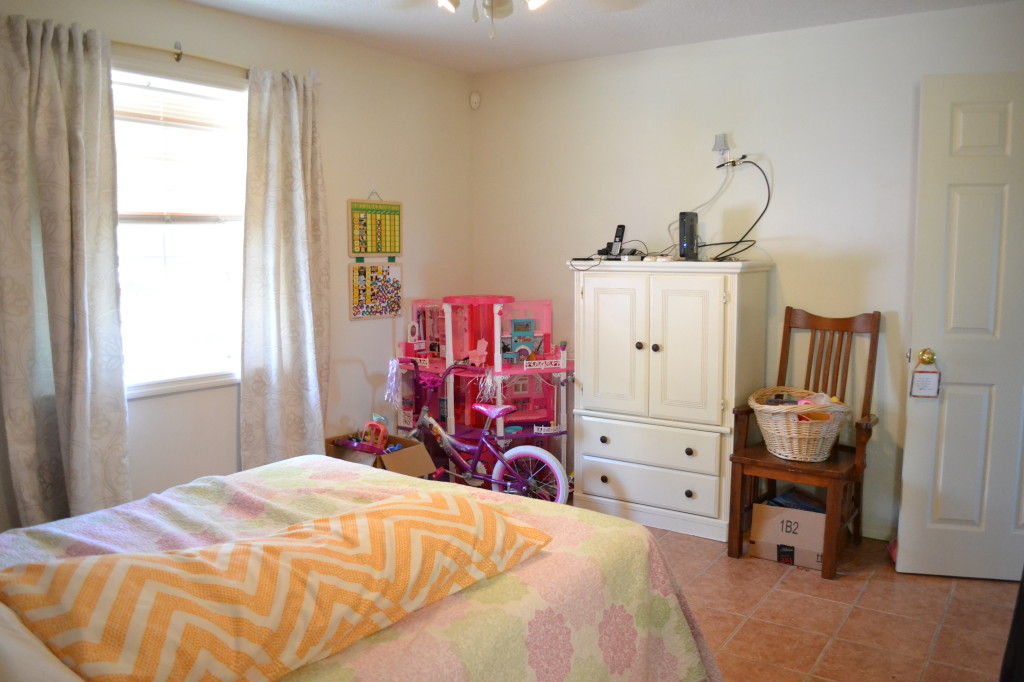 Another view of her room. Eventually the girls will share it.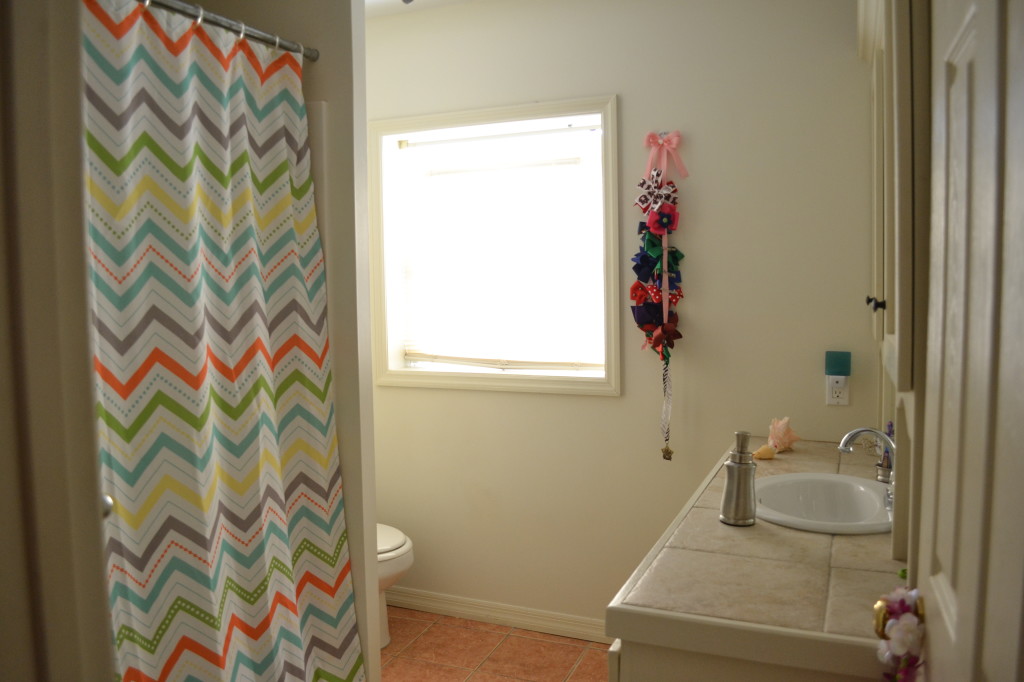 The girls' bathroom
That's it!
 I hope you enjoyed our home tour!