Our 'Meet the King' distribution is in full swing! By the end of October we will have reached every primary age child in St. Kitts! We couldn't be more thrilled at how God is using us!
So far Sean has spoken at five school assemblies and has the rest of the 17 schools scheduled from now until October 31st! By the end of October every child inside of all elementary schools will have heard the Gospel and received a 'Meet the King' booklet!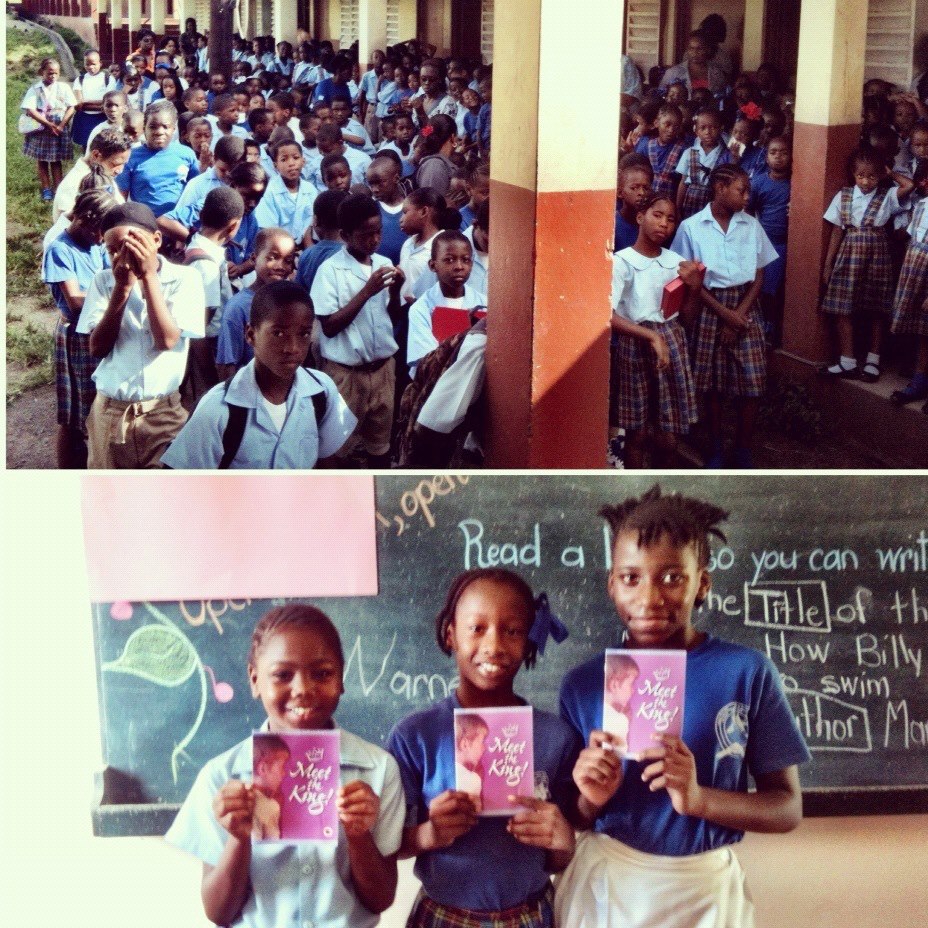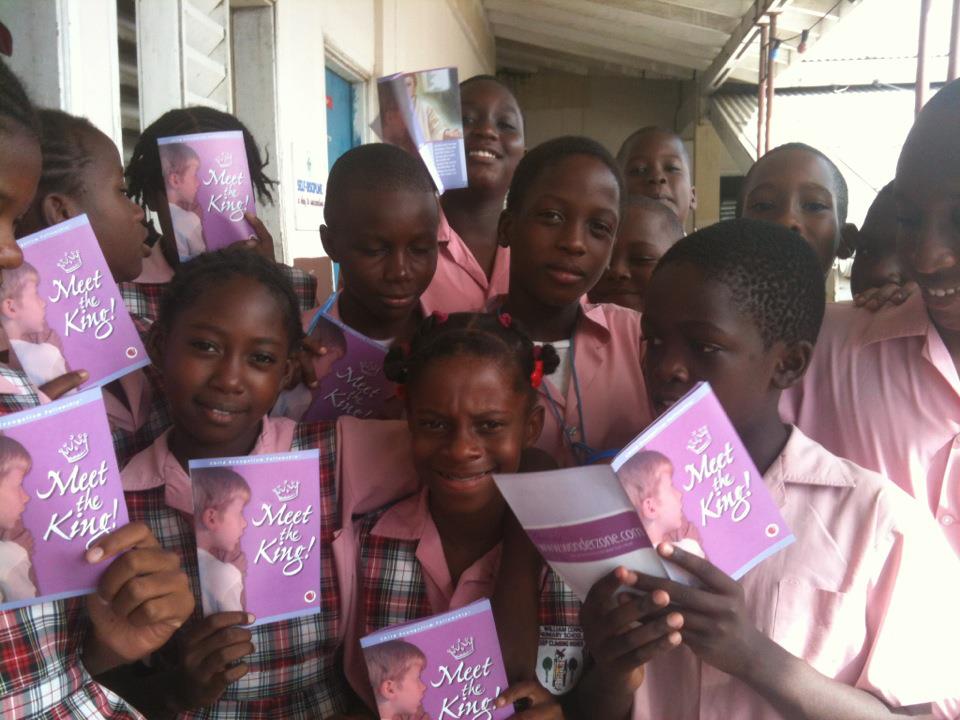 Reaching Primary Schools with 'Meet the King' Booklet Schedule:
If you would like to pray for Sean as he teaches in the assemblies and hands out booklets here is the schedule for the rest of the month.
15th – Cayon Primary 267 students
16th – St. Paul's Primary 192 students
17th – Estrige Primary 91 students
18th – Tucker Clark 446 students
19th – St. Peters 175 students
22nd – Molineaux Primary 103 students
23rd – Newton Ground 107 students
24th – Tabernacle 64 students
26th – Saddlers Primary 101 students
29th – Lodge Village 102 students
30th – Dieppe Bay Primary 108 students
31st – Verchilles 270 students
Teaching Children Effectively Level One Course
Sean will be teaching this course every Tuesday and Thursday evening until the first week of November. We have a total of eight people taking the class! They seem eager to learn and a few of them have never taught children's ministry at all! We are praying for several Good News Clubs to come out of this class!
Unfortunate Change of Plans Coming Home
I (Mandi) will be coming back to America for a week (October 17th – 24th) to have two ingrown toenails removed. Actually, the procedure is scheduled on my birthday of all days (the 22nd). In late July/early August I stubbed both of my big toes and after a few weeks they both became ingrown. After daily trips to the doctor the decision was made to go home to have them extracted safely. The doctor here tried everything she could but apparently they are not set up to do the surgery safely in St. Kitts. She strongly encouraged us to not have the procedure done at the hospital here because the risk of complications due to negligent care is too high.
Although both big toes are ingrown, the right toe is extremely painful and is so deep that it cannot wait another two months. We had to use the frequent flier miles we were planning for Sean's ticket at Christmas for me to go back. So now we are in need of around $500 to go home for the holidays. It is frustrating because last week we thought all of the money we needed to raise to go home was complete. But it seems this is the best way to get the medical care needed and we are trusting the Lord to provide for us again.
We would greatly appreciate your prayers for the primary schools, the TCE class, my trip home and the procedure for my toes, for Sean and Maddy as they remain in St. Kitts while I am gone and for us to receive all of the funds needed to go home for the holidays.
Thank you so much for all of your support!