Last week we welcomed our bosses, also known as our Assistant Regional Directors for the Caribbean (Myron and Nita Tschetter) to St. Kitts and Nevis!
They were here to conduct a National Board training Thursday through Saturday for current board members and a few prospective members. The training was a great success and was just what the ministry needed here to continue moving full force ahead!
The ending of the training culminated in the dedication ceremony for our new national office Saturday evening! A good number of people attended to celebrate with us and to pray for God's continued blessing on the ministry in St. Kitts and Nevis.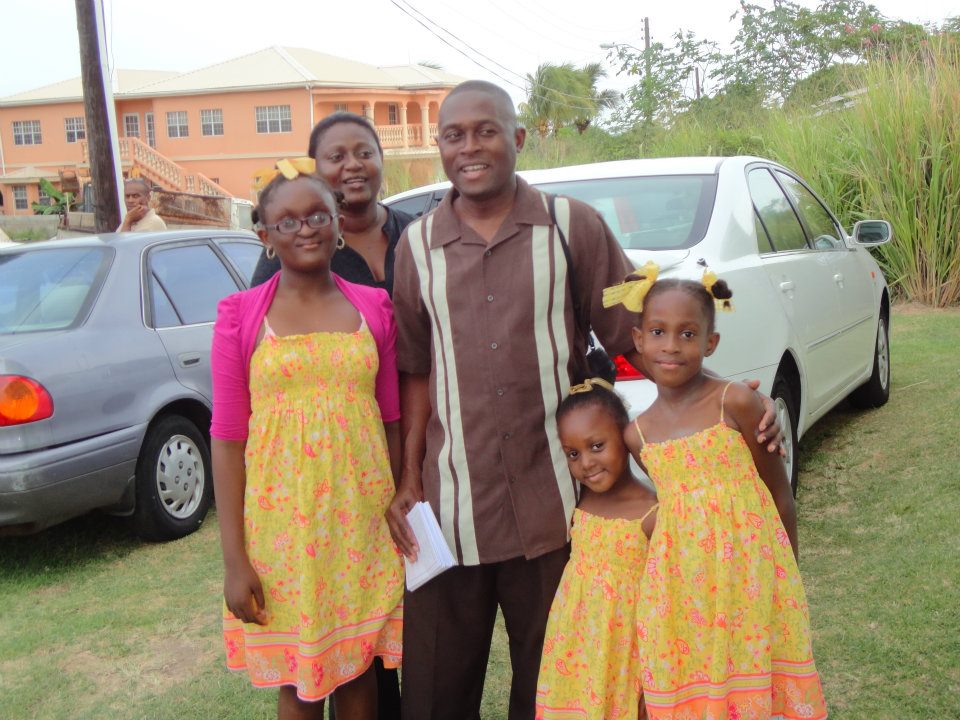 Nigel Brown our Board Chairman and his family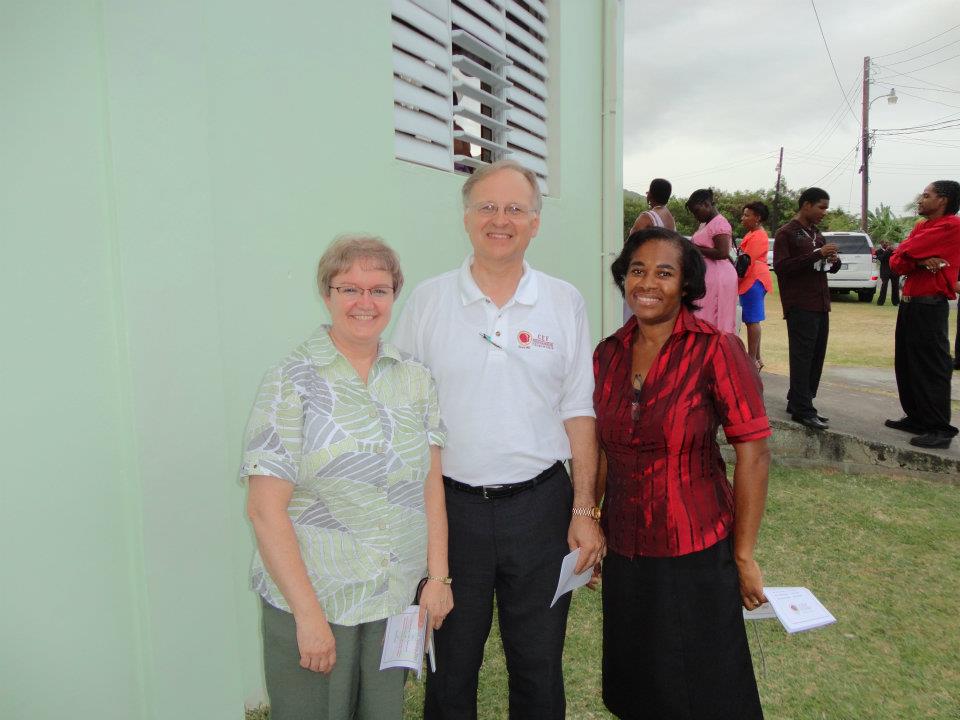 The Tschetters and Donna Hill our Nevis representative board member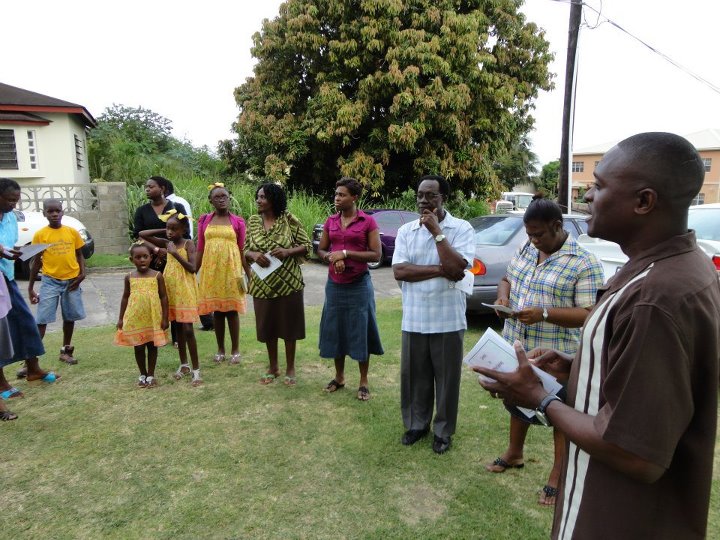 We even had a "cutting of the ribbon" event!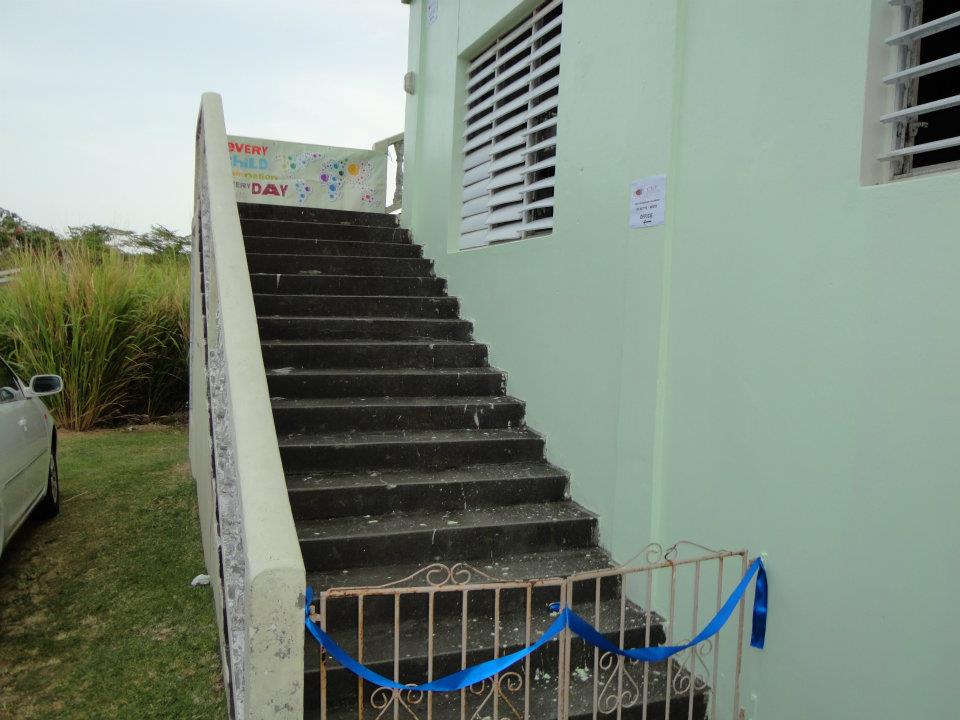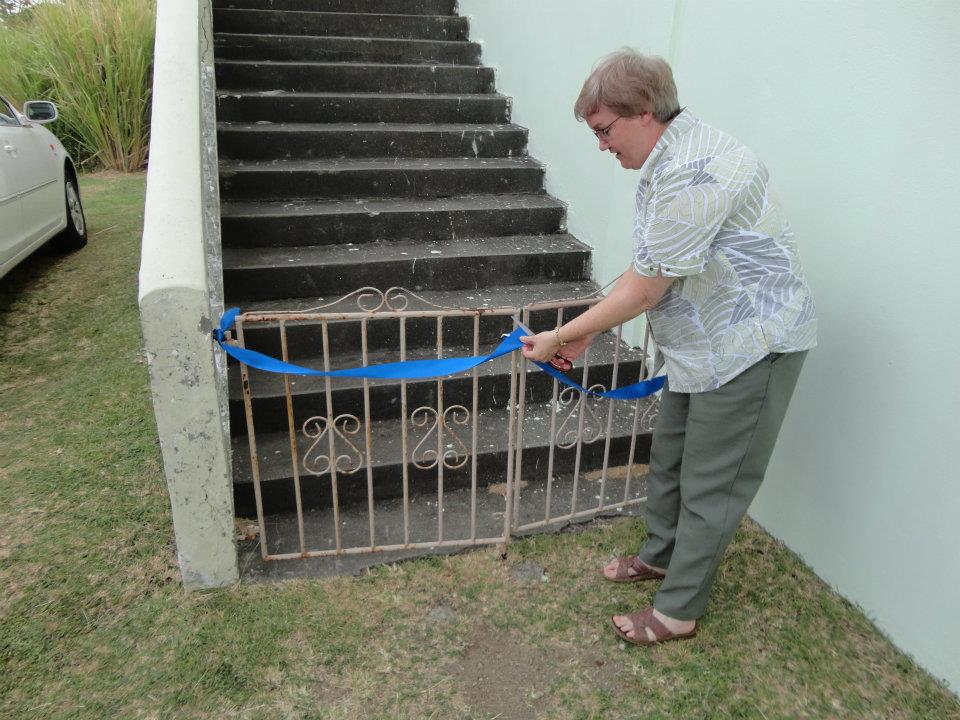 It was a good day for CEF of St. Kitts and Nevis! We now have a place for Sean to work (and he doesn't have to share a room with Maddy when she naps) and a place for people to come for training, literature, meetings or simply to get information. This office can even host visitors from other countries because it has a full kitchen, two bedrooms and two bathrooms.
This week we will be moving everything office related from our house to the new office. By Monday, Sean is planning to be working there completely!
Here are a few more pictures from the Dedication Ceremony…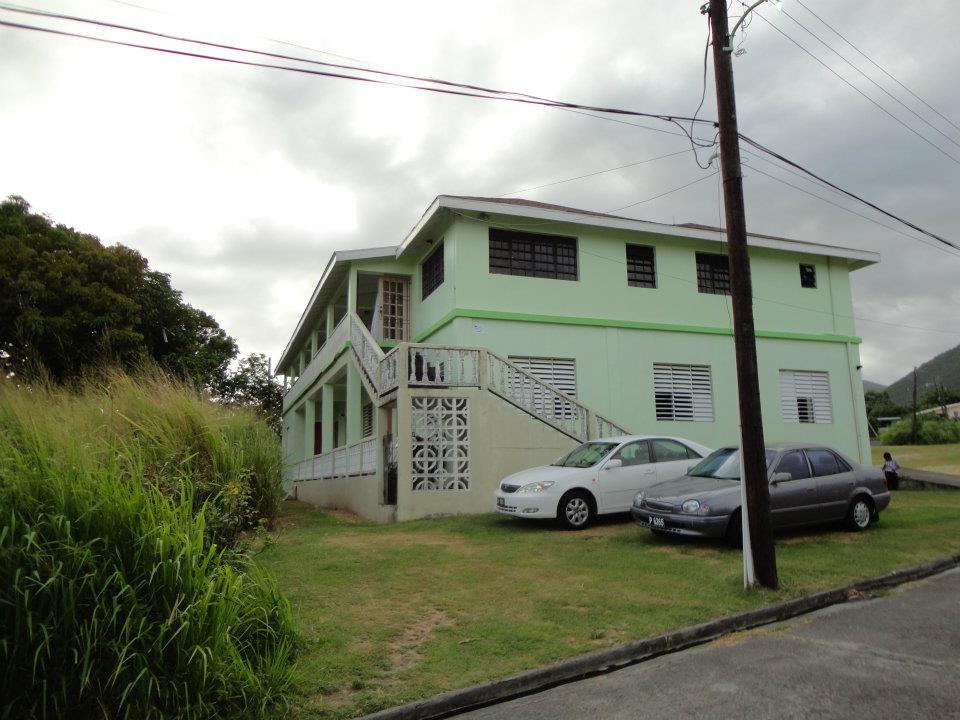 View from the side and front of the National Office, the office is upstairs
Stairs leading to the back entrance of the office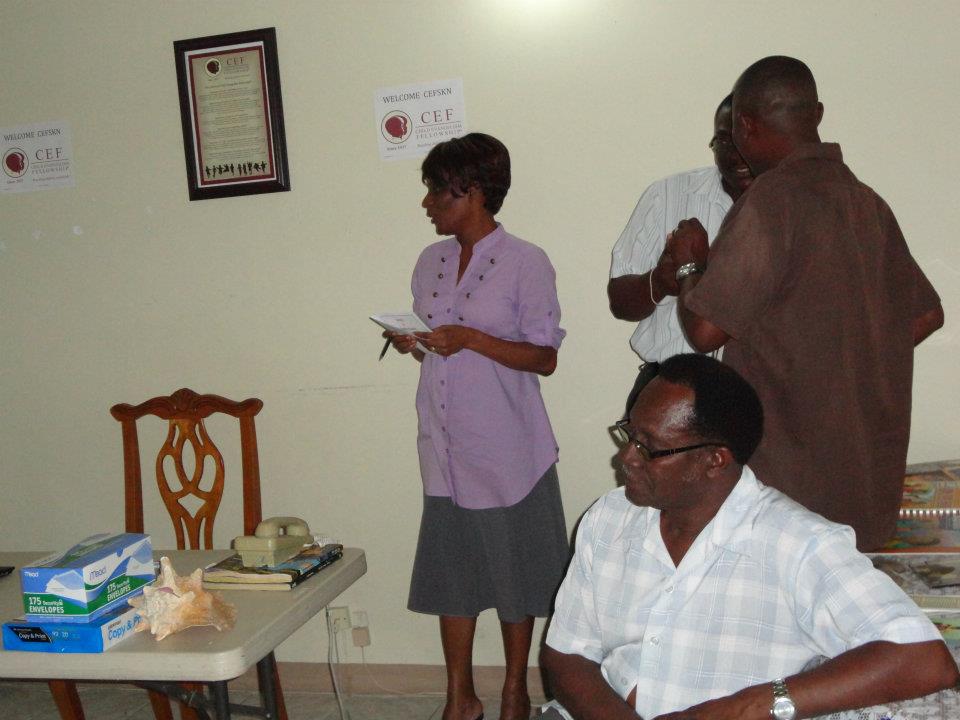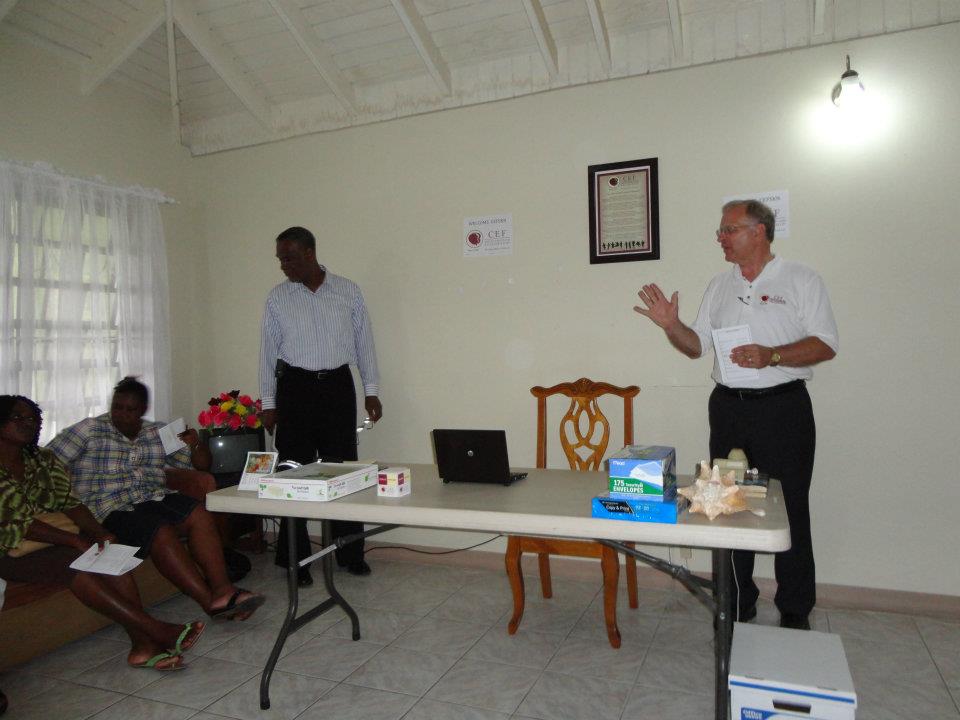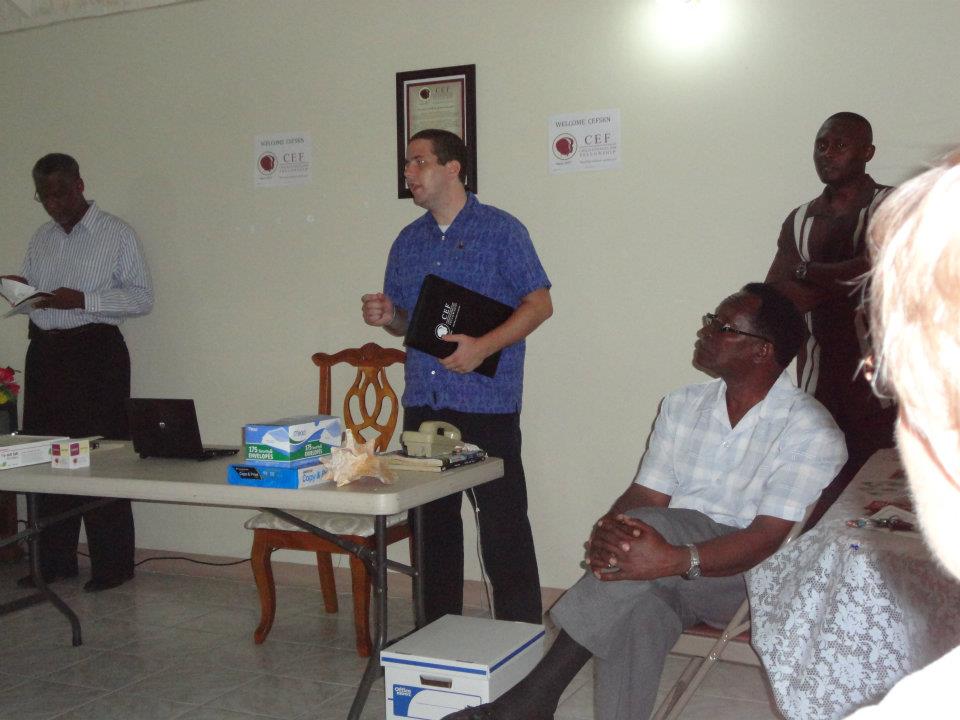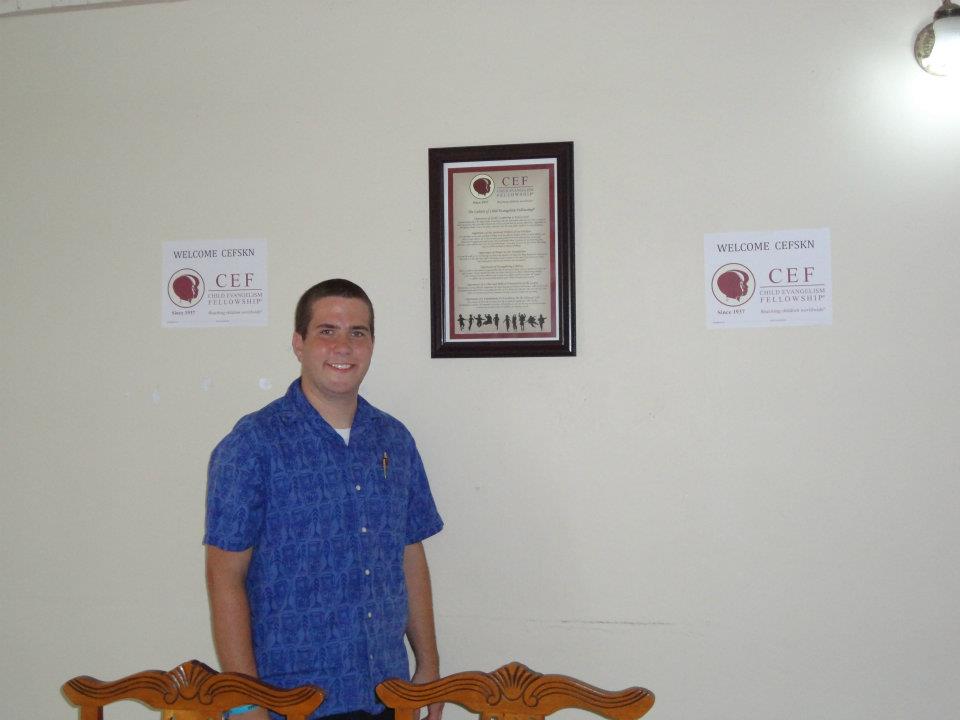 Coming Up
On Saturday we will say goodbye to Sean's family. 🙁 We have really enjoyed having them here for the last few weeks and will be sad to see them go. Hopefully they will enjoy their last week here. The rest of the time we are preparing for the mission trip team from Redland Baptist Church in Wetumpka, Alabama… they will be here NEXT WEEK! I can't believe we are about to host our first mission team!