January has been one of those months when things seem a little slow…
We didn't even come back to St. Kitts until 10 days into 2013 and since then we've been without a vehicle for part of the time… unable to go anywhere.
It's a little hard to do ministry when you can't leave your house!
Because we were gone for part of the month, most of our plans don't begin until February. But we still remember what it's like to be busy! We remember not having a moment to ourselves for three months of summer last year… and what's it's like to see the beach but literally not have time to enjoy it! Many people assume that because we live in the Caribbean we must be relaxing at the beach all the time… that sure sounds nice! But if we don't make time to enjoy St. Kitts then months go by without us even considering to appreciate the place God has called us to.
So for January… we have taken advantage of the "slow" weeks of ministry. We've been to the beach and we went on a Rainforest hike with Maddy. We've enjoyed spending time together as family and having other people over to our house for dinner.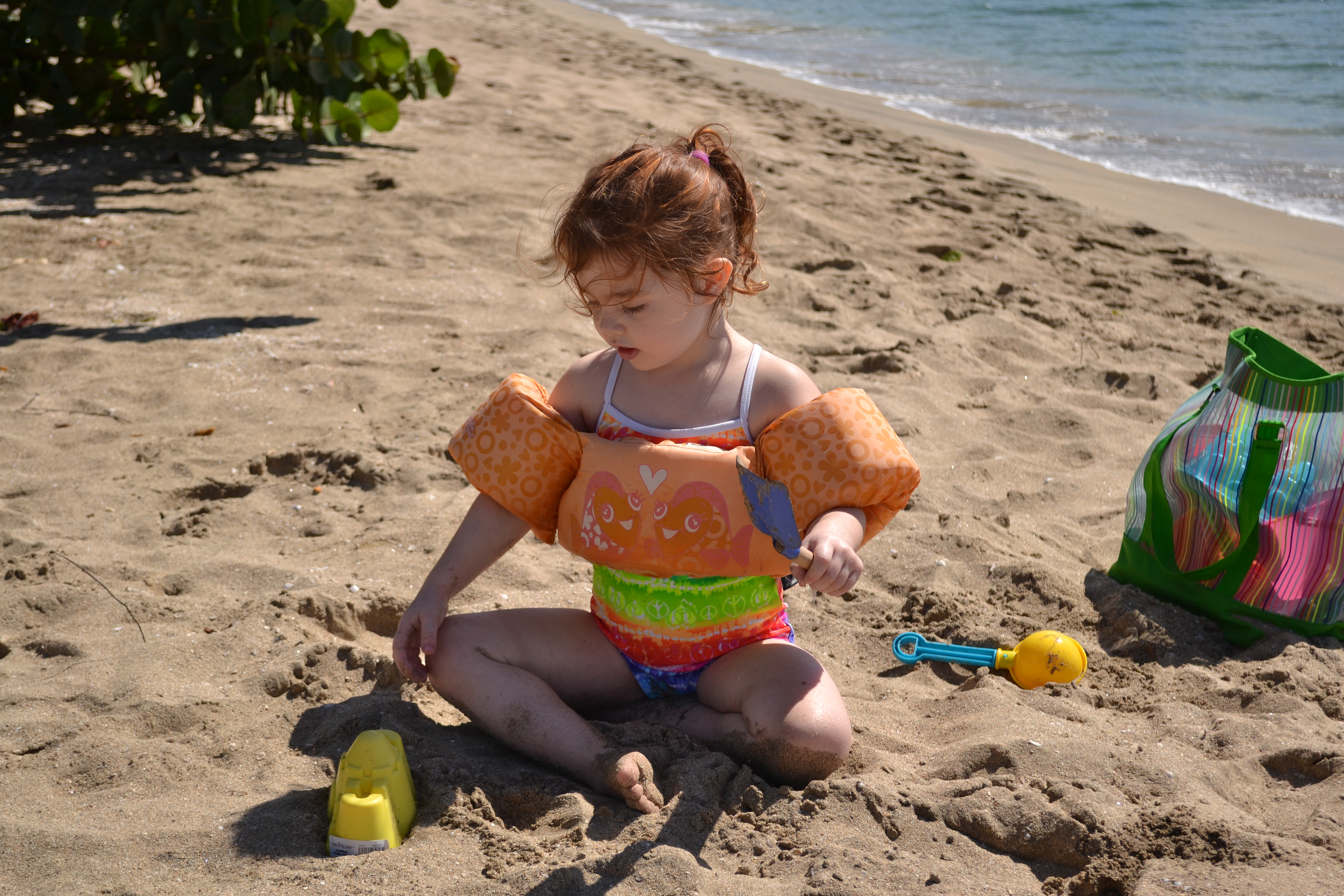 Maddy playing in the sand at South Friars Beach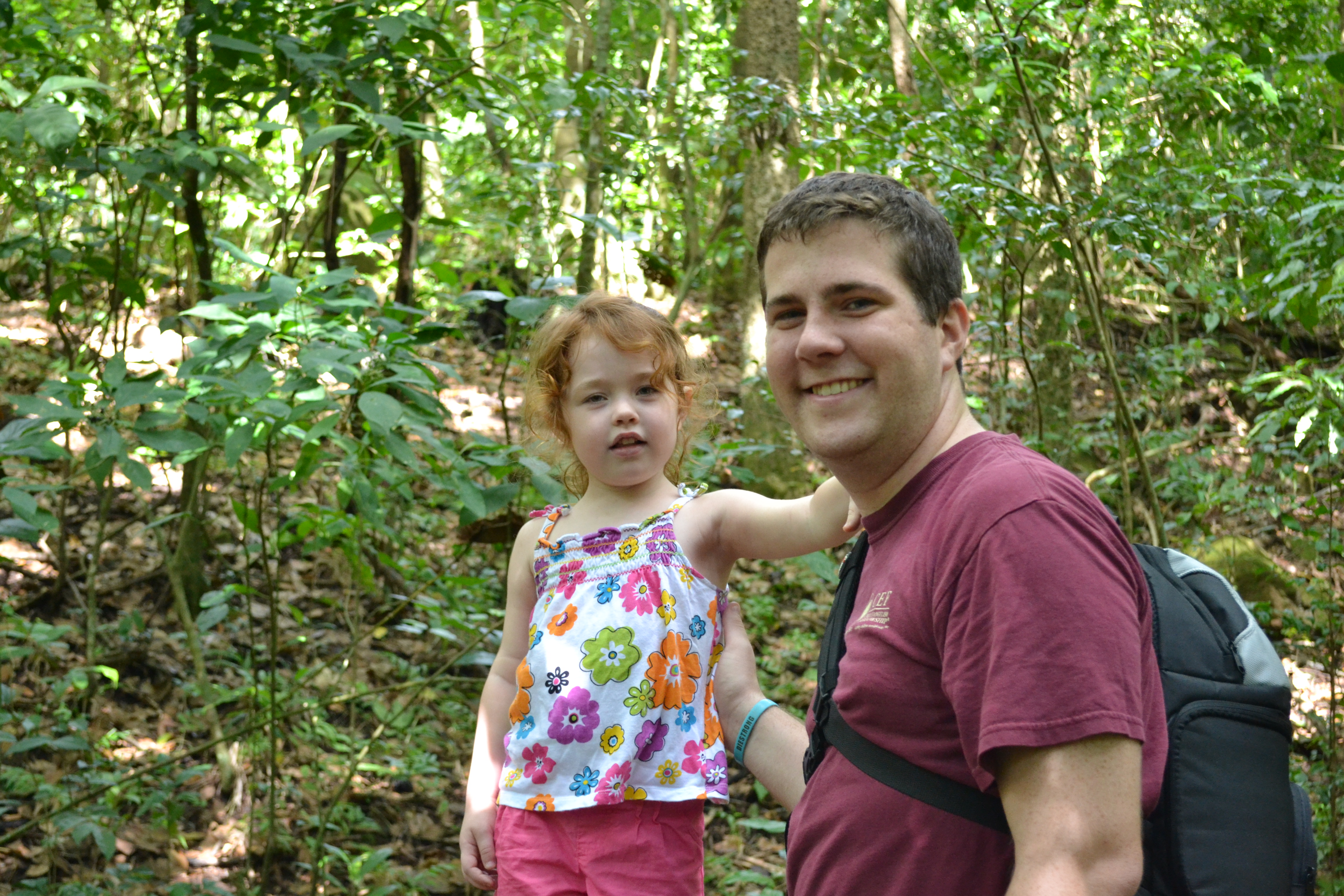 Sean and Maddy on the Rainforest Hike
It's not like we don't have work to do however! Sean seems to be working on a different annual report everyday! We've had two board meetings and our Good News Club started back up last week. Mavis, our new national coordinator who will be taking our place, is officially starting February 1st. So Sean has been preparing things for her to do. Even though it's January we are trying to "nail down" when our summer mission trips will be here. There are already so many who want to come and we are running out of summer to host them!
It seems as if this will be our last "laid back" week for a while. With Mavis starting work on Friday, Sean will have much to do. We have a TCE course (Teaching Children Effectively) to prepare for this Spring in Nevis and we really want to get two After-School Good News Clubs started by March!
What Is The Gospel? Project
We are also asking for you to help with a new project. The Gospel Coalition will donate two cases of the book, What Is The Gospel? by Greg Gilbert but we need to pay for shipping the cases to St. Kitts. One of the big issues we have come across in St. Kitts is that many people do not really understand the Gospel. There is much "head knowledge" and little "heart knowledge". Children often know many Bible stories but have no idea why Jesus died on the cross. Unfortunately, this stems from a lack of understanding in the teachers about what the Gospel is, and the importance of teaching it to the children. We, of course, do teach our teachers the Gospel in our training classes and stress how important it is to share the Gospel with children every week but we want to do more.
We would like to give each TCE graduate and all current Good News Club teachers a copy of this book that explains the Gospel in more detail. The cost for shipping two cases of these books will be around $250. Would you consider donating to this project? If so, then simply make a donation to our account and designate your gift as Sean and Mandi Miller What is the Gospel? Project. We would like to get these books in the hands of our teachers as quickly as possible!