After much prayer and conversation we are ready to announce where we are going after our time in St. Kitts is over!
From the start, our plan was to work ourselves out of a job in St. Kitts and our goal was to serve for two years with the intention of staying longer if necessary. Well we are super pleased to say that we have full confidence to step out of our position in St. Kitts by January… exactly two years since moving!
We had four goals when coming to St. Kitts… to have a local office, ministry taking place in all parts of the island, a National Board trained and raising funds for the ministry and to have a National Director hired and trained to take over the work.
All four of these goals have been met! Well… almost.
Mavis Huggins was hired as the National Coordinator at the beginning of this year and has been working with Sean extensively. In a little under one month, she will travel to Warrenton, Missouri for the three month Children's Ministries Institute training with CEF. When she returns in November she will officially have completed every benchmark needed and will be ready to take over the ministry completely. We, of course, will remain here until mid-January to help with the transition.
So…
When we first felt led to move to St. Kitts, around 20 countries in the Caribbean were considered unreached by CEF. That number has gone down to just five!
Turks and Caicos is one of the countries left and we are so excited to let everyone know we will be moving there next year!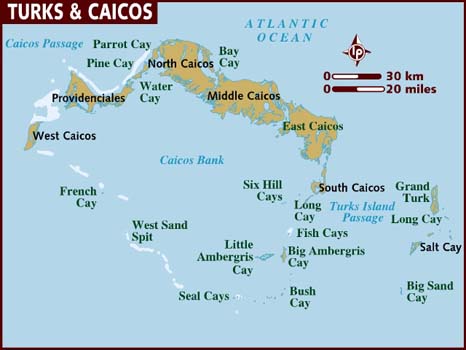 Lord willing, we will leave St. Kitts mid-January 2014 and will travel to Turks and Caicos for about a week and half to meet some pastors, make connections, look at housing and get a brief glimpse of life on the islands. Afterwards we will return to the States for a five month furlough and plan on moving to Turks and Caicos in July.
There are many similarities between St. Kitts & Nevis and Turks & Caicos… the population, number of children and way of life are around the same.
But there are differences, the biggest is our time commitment. Instead of serving two years like we have in St. Kitts and Nevis, we are committing to four years in Turks and Caicos. We inherited a year's worth of initial work in St. Kitts but we will basically be starting from scratch in Turks and Caicos… which requires a longer time commitment. However our goal is the same… to work ourselves out of a job… so if all of the benchmarks are reached early then we will be ready to step out of our position if necessary.
As of now, we definitely are not experts about Turks and Caicos, our knowledge is fairly limited. But we do know a few things…
– Turks and Caicos is about 600 miles southeast from Miami and 130 miles north of Haiti.
– Turks and Caicos is made up of MANY islands but only eight are inhabited.
– It is a British Overseas Territory.
– The capital is Cockburn Town and the most populous town is Providenciales.
– They speak English but 15% of the population is Haitian which speak mainly Creole.
– There is little children's ministry.
– According to a local pastor Sean spoke with, the Gospel is simply assumed.
– Their currency is the U.S. Dollar.
– Tourism and off-shore banking make up most of the economy.
– I'm not going to lie… it's beautiful!
– The country is in a direct path for many tropical storms and hurricanes.
– They still have large bugs and centipedes.
– No monkeys… but they do have iguanas.
– The islands are mostly arid and flat… it only rains 30 days out of the year.
– There is no fresh water. Their water comes from rain and a salt-filtration system… basically water is a precious commodity and expensive.
There is still work to be done in St. Kitts for the remainder of our time. Mavis will be gone for three months, we have another mission team coming soon and we are starting After-school Good News Clubs this Fall with church partnerships… plus training classes, ministry to kids and everything else that comes along.
But we are excited about Turks and Caicos and wanted to let everyone know where the Lord is leading us!