"Let them give glory to the LORD and proclaim his praise in the islands." – Isaiah 42:12
We give God praise for what He did during this past trip back to the Turks and Caicos Islands!
This specific CEF ministry development trip had four main objectives:
Take care of "behind the scenes" administrative and logistical matters
Distribute recently cleared CEF materials to local churches
Train local Bible teachers for ministry to children
Prepare for the upcoming short-term ministry trip to Grand Turk
First, there were a number of things that needed to be taken care of on island. The biggest thing was that when we left Turks and Caicos in August 2015, we had left all the CEF TCI materials and equipment in a storage unit that had been paid through December 2015. Keeping the materials in storage long-term is a huge ministry cost that we did not want to continue incurring, so we are incredibly grateful for Harvest Bible Chapel opening up one of their storage rooms to us. HBC was the church we were a part of when we lived on island, and this also makes the materials more easily accessible when we need to distribute them. All of the previous and newly cleared CEF TCI material was moved during this trip.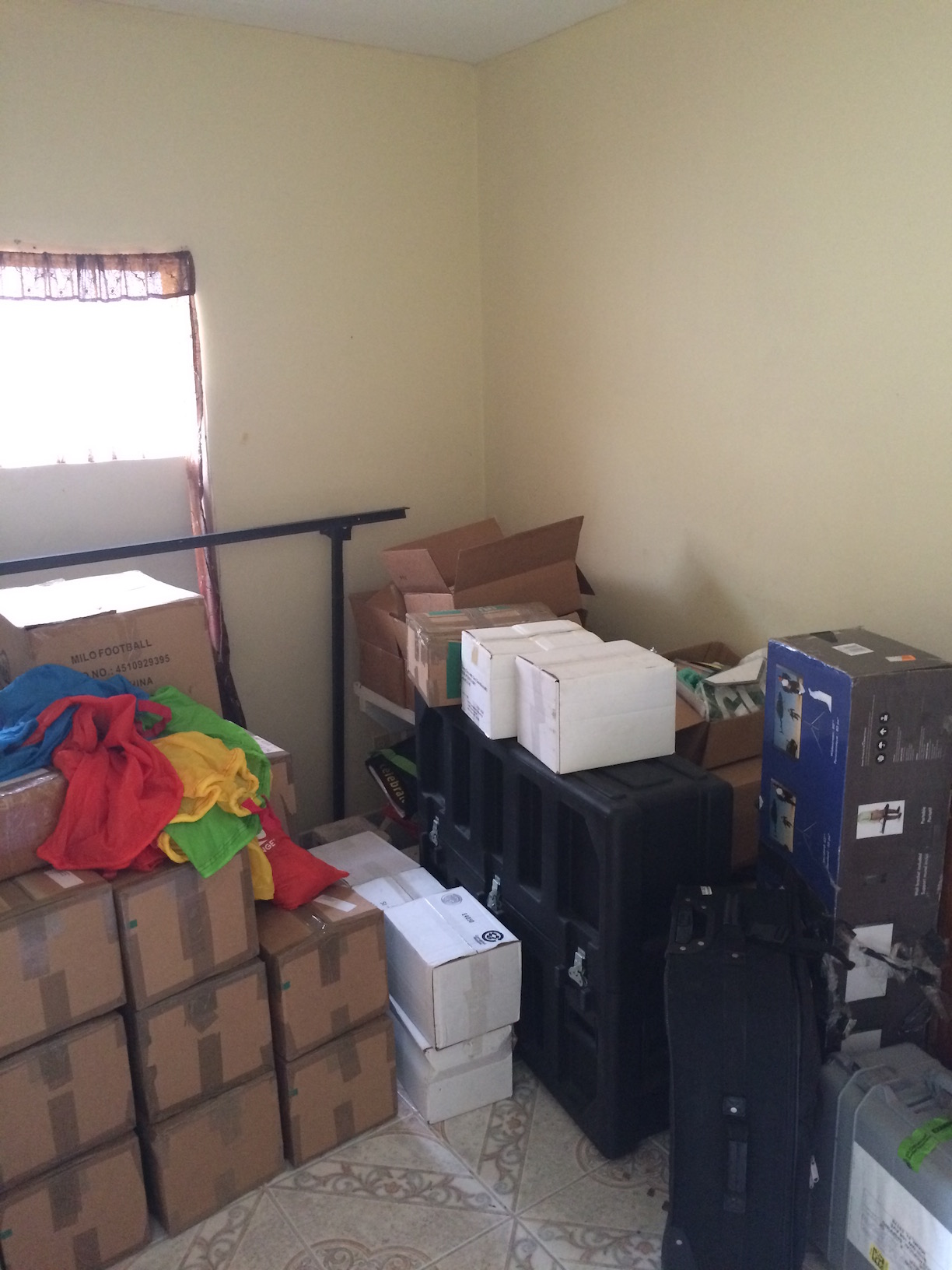 The material in the new space at HBC! Still needs to be organized better, but that can be a later trip.
Secondly, CEF TCI received its first shipment from The Revival Movement! The Revival Movement is an amazing organization in Northern Ireland that helps CEF globally with the printing of our curriculum to equip churches in ministry to children.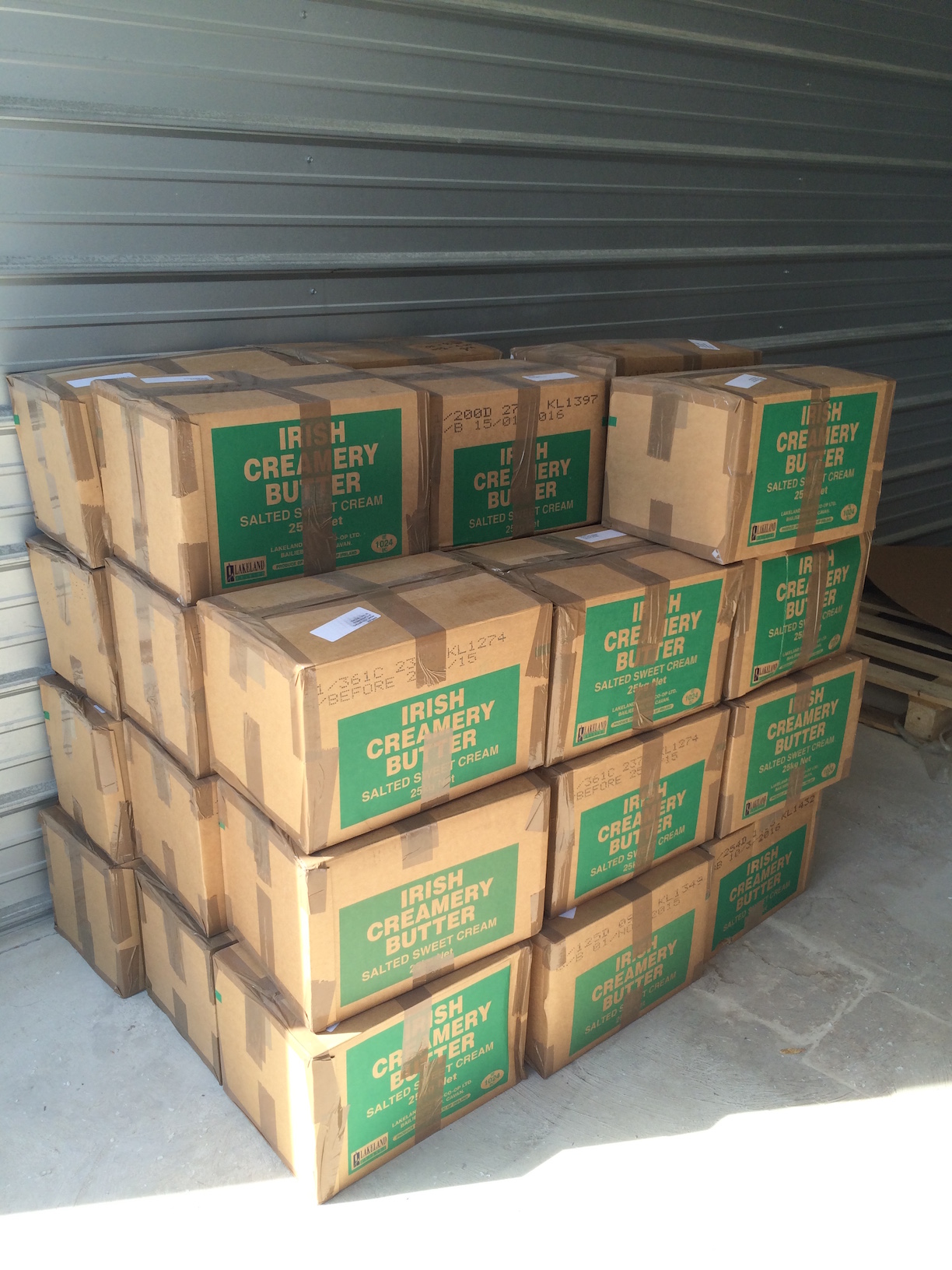 No that's not Irish butter…it's free CEF curriculum!
During this trip, I was able to equip people from 20 different churches on 5 different islands with 914 different pieces of CEF curriculum and children's materials! Out of those 914 pieces, 292 pieces were lessons and flashcards, a year's worth of teacher's packs! This is truly "above and beyond all we can ask or imagine"!
Material about to go on a boat headed to North & Middle Caicos!
There are still more churches to give these teacher's packs to, but this distribution during this trip means that a large majority of the Bible-believing churches in the Turks & Caicos Islands now have Gospel-centered curriculum to use in their children's ministries. Many churches have to scrounge for good materials, or import them on island at high cost and a long wait. What a joy it was to freely give them away to people that both values them and will use them!
Here are a few testimonies!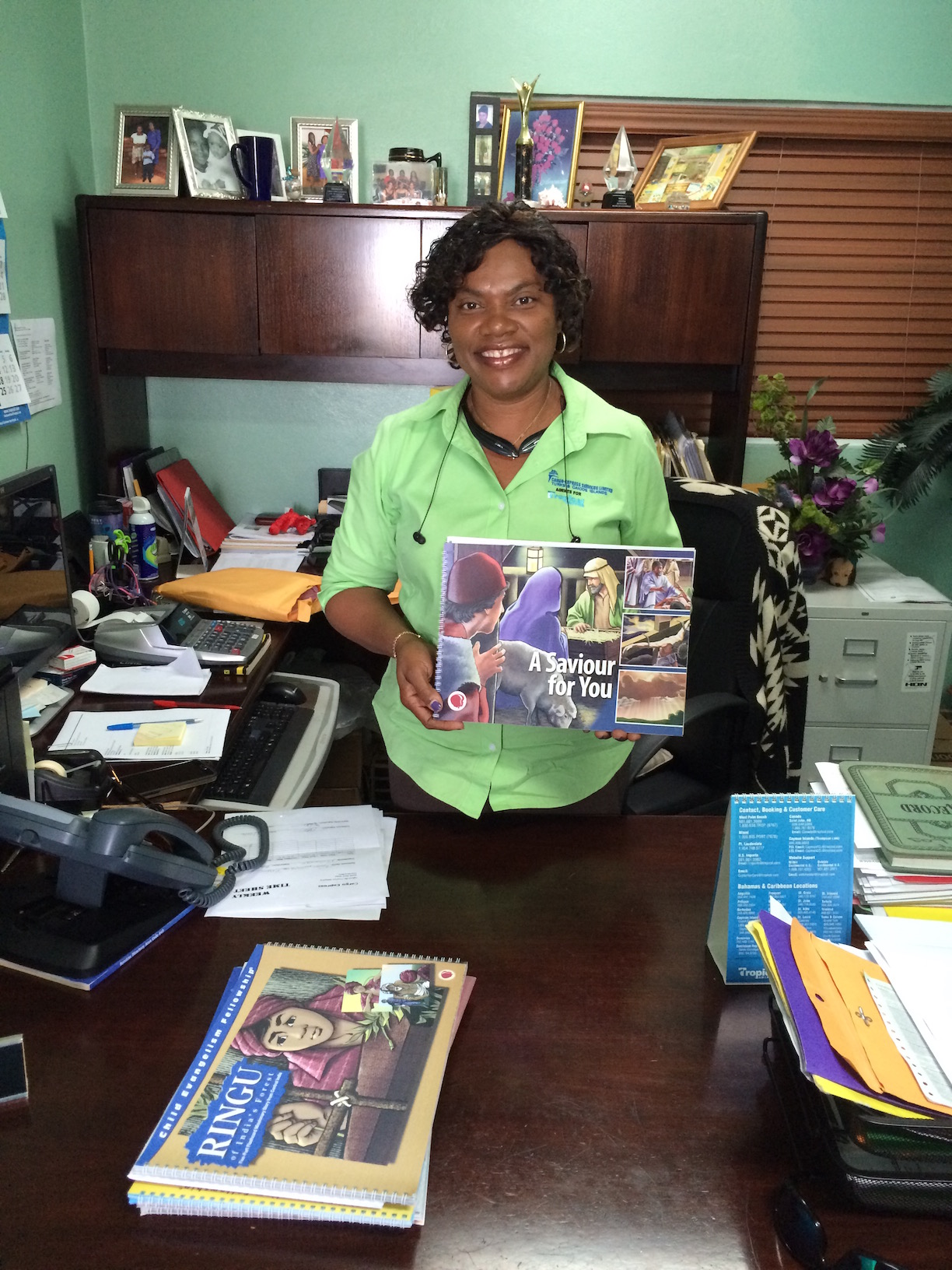 Sivil said: "I would love to have some more materials to work with in the Children's Ministries at my Church.  The last stack of materials I received from you turned out to be very helpful and useful in our ministry."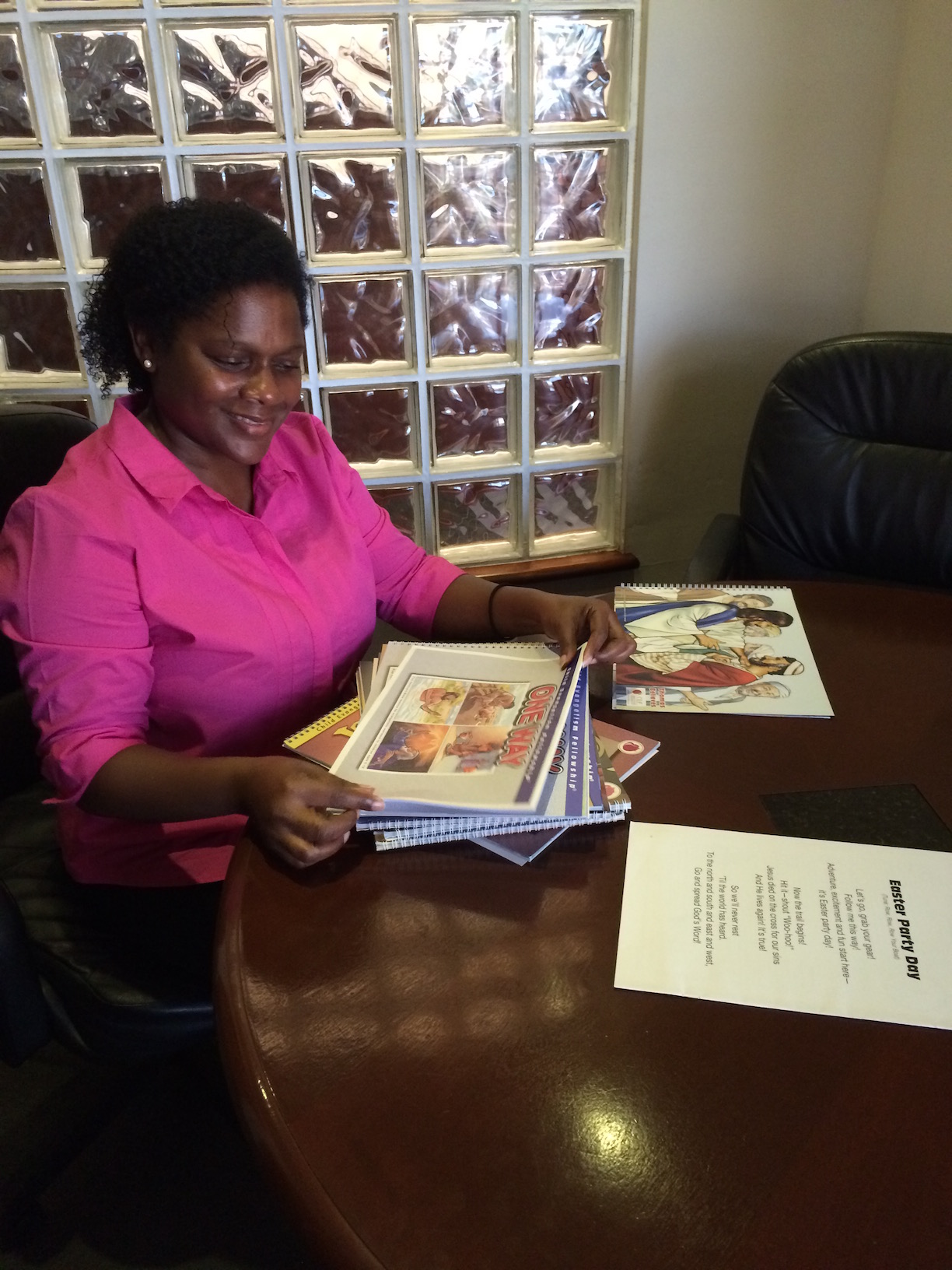 Gerilane said: "I remember CEF material being used at my church as a child when some missionaries came…I was so happy when I saw that CEF was getting started here…we must get into the schools, we don't know how much longer we will have these open doors!"
I also had the privilege of training local Bible teachers in ministry. Bethany Baptist Church, a fantastic church that we have partnered with in the past, desires to start an after-school Good News Club in the spring! I was able to meet with most of the team (four people were able to come), building upon the training they had already received.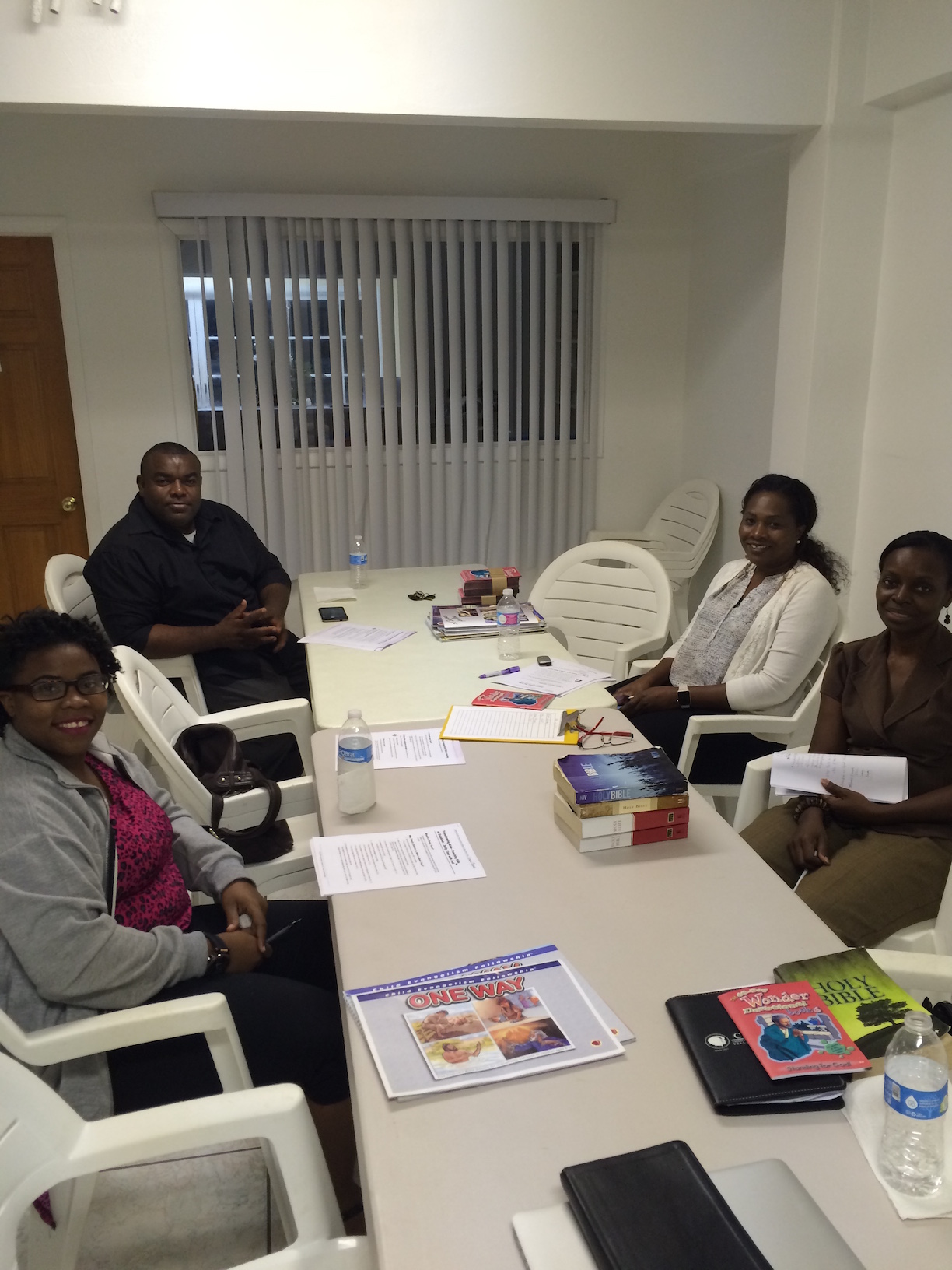 Training at Bethany Baptist
Grand Turk preparation was the fourth objective of this past trip back to the TCI. We have the privilege of hosting a short-term ministry team from CEF of South Dakota again this year, and we are focusing in on the capitol island of Grand Turk.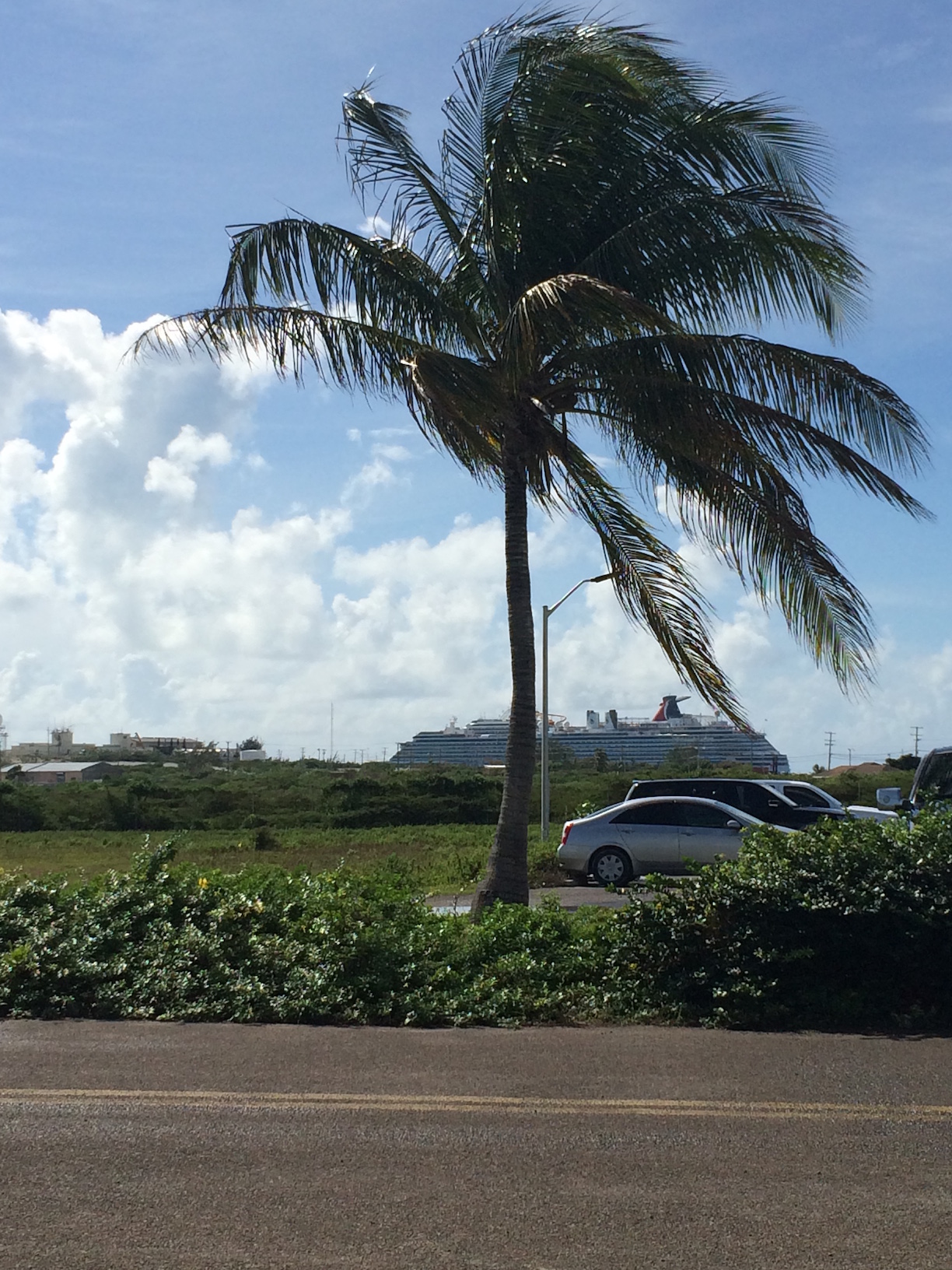 Grand Turk is very flat, and it is where the cruise ships come, so you can see them from almost everywhere!
Over the course of the two days I was there, I realized that our initial ministry plans of school-based ministry needed to change. However, with the children being on Easter holiday, we have the opportunity to partner more with local churches and teach 5-Day Clubs!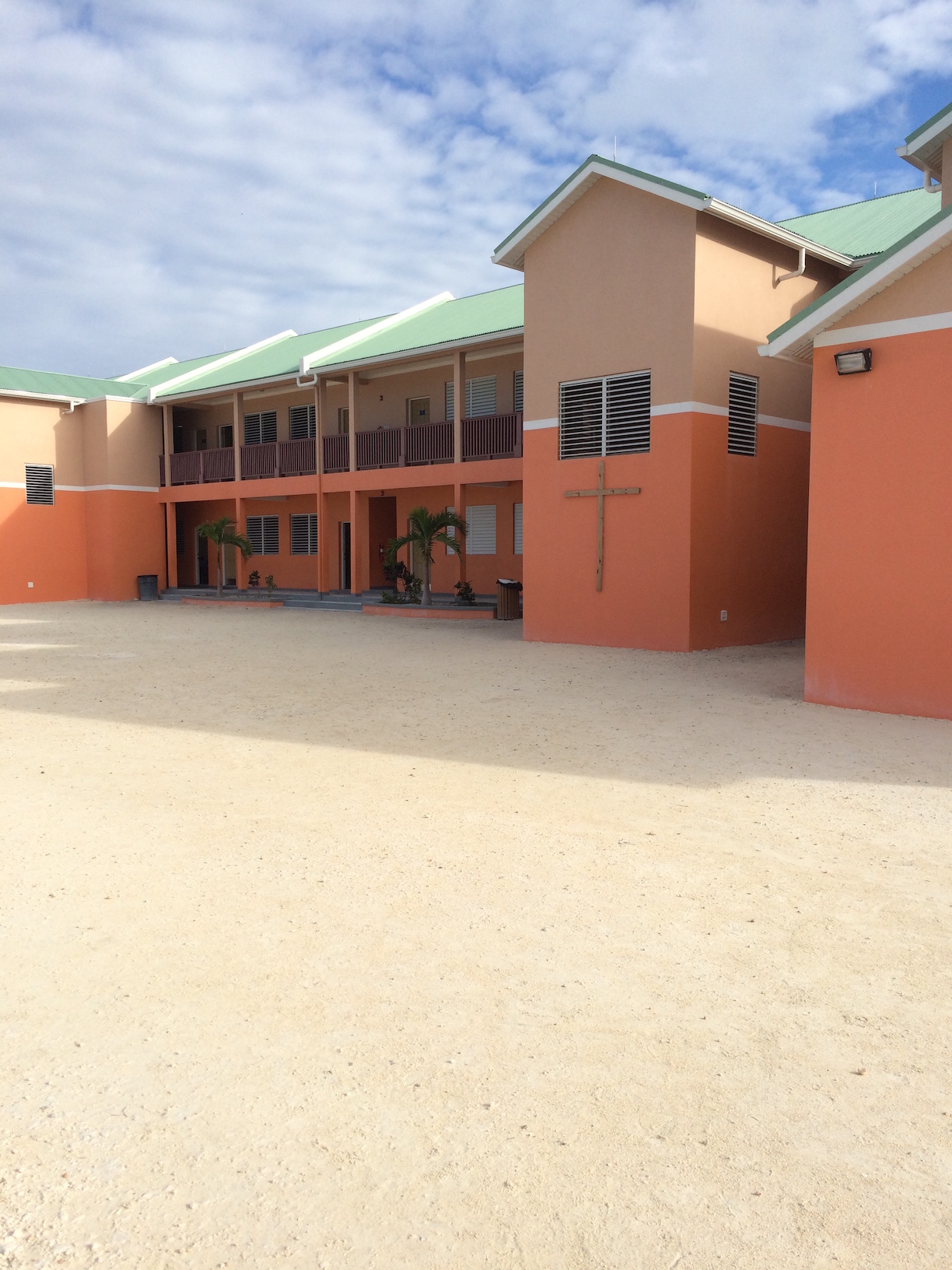 Ona Glinton Primary School in Grand Turk
This will allow greater discipleship to take place with the children and also build better relationships with teachers and leaders in the Grand Turk community!
I ended up needing to rent a car (right hand drive) in Grand Turk…the roads are much more narrow!
Lastly, it was an eye-opening experience to be back in Turks & Caicos. It was the first time in our new missionary role to come back to a country that we used to live in. It is hard to explain, but I felt the same there as I do back in the USA. It was encouraging because there are so many friends there in TCI that love, pray and care for our family. Even when I was in Grand Turk, I walked up unannounced to a school that I had not been to in a year, and one of the teachers looked at me and said "Hi Sean!" Even after a year, people in Grand Turk still remembered the training conference that was held, and she also asked how the girls were doing.
I had the great privilege of sharing God's Word at Harvest Bible Chapel Sunday morning. I also was able to distribute 9 ESV Global Study Bibles to local elders and pastors of 5 churches! This was through our ministry partnership with The Gospel Coalition-International Outreach and Crossway Publishing!
Giving an ESV Global Study Bible to my friend and local pastor Pedro Williams of the Jericho Baptist Church. He actually just published his own book "Walking By Faith and Not By Sight"!
All in all, the trip was encouraging, an answer to prayer and helped lay a foundation for locally led ministry in the future.
Keep praying for the Turks and Caicos Islands!